Comfortable Recovery in Ridgefield, WA
Our beautiful campus is tucked into SW Washington and offers breathtaking views of the Pacific Northwest. Here in the mountains, we've created a safe and soothing environment where you can disconnect and recenter.
We invite you to come and see for yourself why The Recovery Village Ridgefield is among the best drug rehab centers in Washington State.
It's time to focus on one thing only — your recovery.
Request A Tour
Comfortable rooms
Our rooms are very similar to what you'd find in a hotel — plush beds, a private bathroom, and plenty of natural light.
Yoga & Meditation
Yoga has proven healing powers. That's why we offer classes several times per week.
Gathering Spaces
Relish the beauty and tranquility of the Pacific Northwest in our picturesque outdoor and indoor common areas.
Delicious Meals
Proper nourishment plays a role in your recovery. Our chef and registered dietitian work hand-in-hand to design tasty, delightful, nutrient-packed meals.
Addiction Treatment Programs at The Recovery Village Ridgefield
Whether you are local to the Pacific Northwest region or your home is far away, The Recovery Village Ridgefield has much to offer you. Our continuum of programs ensures that we can meet you wherever you are in your journey to sobriety.
We offer residential addiction treatment and a range of outpatient services, including an Intensive Outpatient Program (IOP) and a Partial Hospitalization Program (PHP). Your long-term wellness is a top priority, so we also provide aftercare services to support you once you leave treatment.
Most of our licensed therapists have earned special certification in addiction treatment, and all are master's level or higher. During therapy sessions, you will engage in evidence-based such as Cognitive Behavioral Therapy (CBT) and traditional remedies such as art therapy.
---
Are You Ready to Overcome Addiction?
If you are suffering from addiction, know that you are not alone — we are here for you, ready to walk you through the steps of recovery. Many of our staff members have themselves been through treatment, and understand your pain.
We welcome you to come and see what it's like to live at The Recovery Village Ridgefield. Get a glimpse into the continuum of expert care that you'll find here, where we offer some of the best drug rehab in Washington State. Even if you are unable to visit, our addiction advisors are always available to chat with you and answer any questions you may have.
---
We can walk you through the addiction rehab insurance process (we accept most major plans), help you talk to your family about your treatment, or just be a listening ear during your time of need. You deserve healing — we want to help you find it.
Your path to recovery is just a phone call away. Make today the day you begin your journey.
(360) 857-6655
Our Pacific Northwest Location
Located in Ridgefield, Washington, our campus harnesses the serenity of the Cascade Mountains. We benefit from a comfortable level of seclusion — it's quiet enough that we often hear the joyful chirping of birds. Nonetheless, our campus is easily accessible from the metro areas of Vancouver and Seattle, WA, and just a half hour from Portland, OR. Also, we are less than two hours' drive from gorgeous West Coast beaches.
We chose this rehab location for its natural beauty and the essence of peace found here. In our combined decades of treatment experience, we've found that rehab works best with fewer distractions.
We're Here To Help
We understand your pain — and we want to guide you on the path to recovery. Whether this is your first time confronting addiction or you've been through treatment before, we are here waiting to help you find real, lasting freedom. This is your moment — take the first step.
(360) 857-6655
We've got you covered
We accept most major health plans to help you pay for your drug rehabilitation treatment.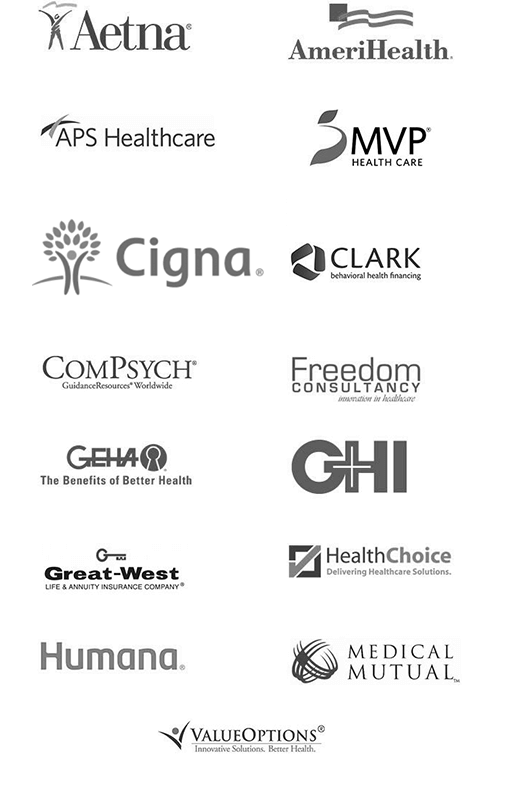 Please call for verification of benefits coverage or check with your health insurance carrier for final determination regarding specific covered services. All products, logos and company names are trademarks™ or registered® trademarks of their respective holders. Use of them does not imply any affiliation with or endorsement by them.