What We Believe About Drug & Alcohol Addiction
Addiction is not a sign of weakness or a moral failing. Rather, it is a chronic brain disease that requires medical treatment — just the same as any other life-threatening condition.
While many drug rehab facilities aim only to eliminate addiction behaviors, we go beyond the surface. With a focus on behavioral health, we dig to the root of your addiction and treat it from the inside out. And since no two people experience addiction in the same way, our team of experts creates an individualized recovery program for each patient.
We believe that everyone who is struggling with a substance abuse disorder deserves access to high-quality, caring addiction treatment. That is why we treat adults regardless of gender, race, orientation, age, income level, or background.
Your Partner on the Road to Recovery
Recovery may not be easy, but you will have a constant support system in our team. From our doctors and nurses to our therapists and mental health technicians, every one of us is dedicated to your recovery from your very first call to the day of your discharge.
12 months
Studies have shown higher success rates for those involved in an ongoing aftercare plan one full year after discharge.
5 years
You have a 98% chance of sustained recovery after five years or more of consistent and diligent work.
Our Guiding Values
If you're entering a recovery program, it will require you to commit to our guiding values:
Connector.

Honesty

The truth may be painful, but it does set you free. Be honest and tell us where you're at so we can work together to get you the help you need.

Connector.

Openness

While you are in treatment, your openness to your treatment team and peers will keep you accountable and keep you progressing toward a lasting recovery.

Connector.

Willingness

Though it's hard to decide to surrender your addiction, your recovery is dependent upon your willingness to get well.
Our Treatment & Recovery Programs
We use both evidence-based and traditional therapies in our approach to alcohol and drug rehab. Cognitive Behavioral Therapy (CBT) is our core teaching, though we use other proven methodologies as well. CBT helps identify the thoughts and feelings behind addiction behaviors, then change them.
We balance our addiction treatment programs with traditional techniques such as recreation therapies, which are much-needed outlets for the many emotions that emerge during recovery.
There is no one-size-fits-all treatment plan — the best types of therapeutic drug rehab programs are built to support each patient's unique recovery needs. Whether you are dealing with alcoholism and depression or drug addiction and borderline personality disorder, we can create an individualized plan to bring you out of the darkness and into the rich, full life you deserve.
We offer a range of programs so that we can meet you wherever you are on your journey back to health. Our levels of treatment include:
Residential
Patients who undergo inpatient addiction rehab live on-site at the campus. They benefit from round-the-clock care and a more intensive level of treatment.
Partial Hospitalization Program (PHP)
Patients in our Partial Hospitalization Program commute to campus on most days of the week, and receive 18–20 hours of therapy each week. Every PHP schedule is different based on the patient's needs.
Intensive Outpatient Program (IOP)
Our IOP is a step down from our PHP but is similar in structure. Patients live at home and travel to campus a few times per week to undergo 9–11 hours of intensive outpatient therapy.
Aftercare
Our rehab aftercare provisions help patients adjust to life after treatment. We assist in determining the level of continued professional care that each patient will need to sustain recovery after rehab and provide support for as long as it is necessary.
Your treatment team will communicate with your insurance company to determine the level of care that you require. We accept most major insurance policies, and can also work with you if you do not have coverage. Your health is our top priority.
Addiction is powerful. Together, we can overcome it — just get in touch. Make today the day you start your journey back to health.
We're Here To Help
We understand your pain — and we want to guide you on the path to recovery. Whether this is your first time confronting addiction or you've been through treatment before, we are here waiting to help you find real, lasting freedom. This is your moment — take the first step.
(360) 857-6655
We've got you covered
We accept most major health plans to help you pay for your drug rehabilitation treatment.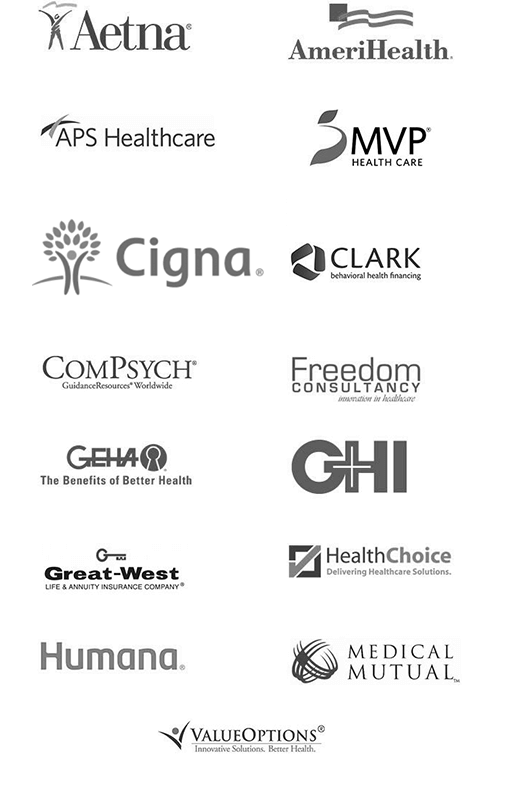 Please call for verification of benefits coverage or check with your health insurance carrier for final determination regarding specific covered services. All products, logos and company names are trademarks™ or registered® trademarks of their respective holders. Use of them does not imply any affiliation with or endorsement by them.