Drug and Alcoholism Treatment Programs
The Recovery Village at Ridgefield provides a supportive environment for adults who are suffering from substance use disorders. Our experienced team of recovery professionals also treats the mental health disorders that so often co-occur with drug and alcohol addiction.
We understand addiction is a disease that requires medical treatment — just the same as any other life-threatening illness. Each patient is empowered to take control of their own recovery through a variety of treatment models, from Cognitive Behavioral Therapy (CBT) to recreational therapy. Our unique 10/10 Therapeutic Experience provides you with 10 personalized sessions within your first 10 days at Ridgefield, ensuring that you get the care you need from the very beginning.
Our Treatment Options
We offer several levels of treatment at our beautiful campus in the Pacific Northwest.
Our Intake Process
If you want to explore the possibility of treatment at The Recovery Village at Ridgefield, begin by reaching out to us. We'll pair you up with a compassionate intake advisor, and the two of you will discuss your situation in a confidential phone conversation. Your advisor can then determine whether our program would meet your recovery needs, or if your needs may be better met at another facility.
If your assessment conversation shows that The Recovery Village at Ridgefield is a good fit for you and you wish to proceed, we can schedule your arrival.
Upon arrival at our campus, you'll meet your treatment team. These are the medical and mental health professionals who will work alongside you to bring you back to health. You'll do a thorough intake interview with your expert team who will screen you for underlying conditions that could impact your recovery.
Your treatment team will walk you through a medically safe detox, constantly monitoring your progress. Once detox is complete, then the real work can begin.
---
What to Expect in Treatment
It's not easy to enter treatment, especially if you don't know what to expect. Here are some basic elements of daily life at The Recovery Village at Ridgefield:
Whether you are in residential or outpatient therapy, you have full access to our staff of doctors, nurses and mental health professionals — from admission to discharge.
You'll be offered individual and group counseling sessions so that you can directly address your personal struggles and share the journey with others on the path to recovery.
We provide luxurious hotel-like accommodations so that you can focus on what matters most — your recovery. You can count on a comfortable bed, a hot shower and stylish room fixtures.
You will enjoy delicious, nutritious meals planned by our registered dietitian and prepared by our private chef. (Patients suffering from eating disorders receive special care in this area.)
We believe in the power of recreation. You can stay fit at the onsite gym, play a friendly ball game with your peers, or relax indoors with arts and crafts or music therapy. Some patients may be able to take weekly trips off campus to enjoy laser tag, bowling, hiking or mini golf. Fun activities like these not relieve stress, but also help reacclimate you to the outside world — this time in sobriety.
---
Relapse Prevention Programs
Recovery is a lifelong process — and relapse can happen. At Ridgefield, we are here to support you whether this is your first time seeking treatment, or you have been through rehab before.
If you are suffering even after previous treatment, know that you are not a failure and you are not alone. Relapse is more common than you may think. But now it's time to get back on the horse — your life awaits you.
---
Why Choose a Treatment Program in Ridgefield, WA?
Our campus is nestled in the peaceful mountains of Washington State, just 45 minutes from Portland, OR and less than three hours from Seattle, WA. We chose to establish our drug and alcohol treatment center in Washington — Ridgefield, specifically — for its natural beauty and peaceful seclusion.
Our campus is dotted with brand new structures and offers breathtaking views of the calming, soft blues and greens of the Pacific Northwest. We welcome you to take a tour of the Recovery Village at Ridgefield, and explore what our campus offers.
If addiction has taken over your life, it's time to take back control. We are available 24/7 to answer your questions, discuss the different treatment programs, help determine your insurance coverage for rehab, and perhaps most importantly, simply listen if you need to talk. It's free to call, and everything we discuss will be kept confidential.
Now is your moment. Take the first step towards getting your life back.
We're Here To Help
We understand your pain — and we want to guide you on the path to recovery. Whether this is your first time confronting addiction or you've been through treatment before, we are here waiting to help you find real, lasting freedom. This is your moment — take the first step.
(360) 857-6655
We've got you covered
We accept most major health plans to help you pay for your drug rehabilitation treatment.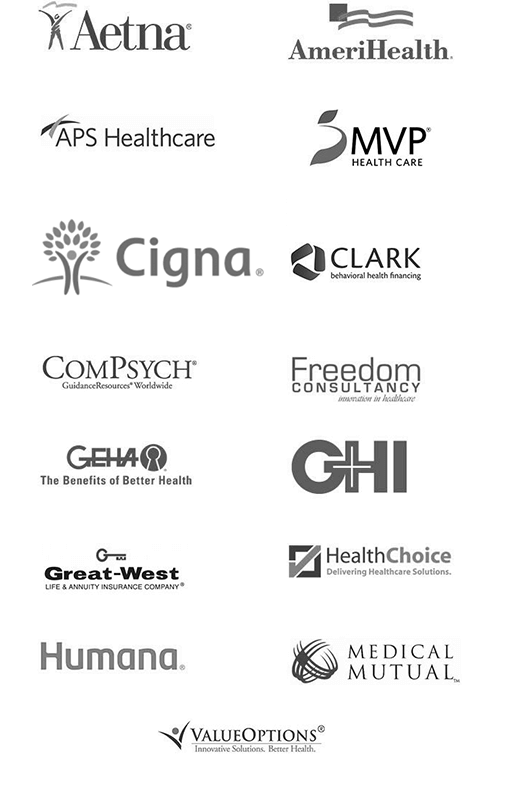 Please call for verification of benefits coverage or check with your health insurance carrier for final determination regarding specific covered services. All products, logos and company names are trademarks™ or registered® trademarks of their respective holders. Use of them does not imply any affiliation with or endorsement by them.