Drug & Alcohol Rehab In Washington With State of the Art Detox and Addiction Treatment Center
Two steps forward. Never looking back.

Recovery is incremental. Our Ridgefield, Washington drug and alcohol rehab facilities services the metro area of Portland, Oregon as well as the state of Washington. We help you tackle each stage of this process to ensure the best chance for lasting sobriety.
We're here for you now, and always will be.
The Recovery Village Ridgefield Drug and Alcohol Rehab offers comprehensive addiction treatment led by specialists with heart and know-how who are ready to help you on your path to recovery.
Our expertise is grounded in formal education, paired with years of experience in treating drug and alcohol abuse and co-occurring mental disorders. All of our licensed therapists are master's level or higher, and most have earned special certification in addiction treatment.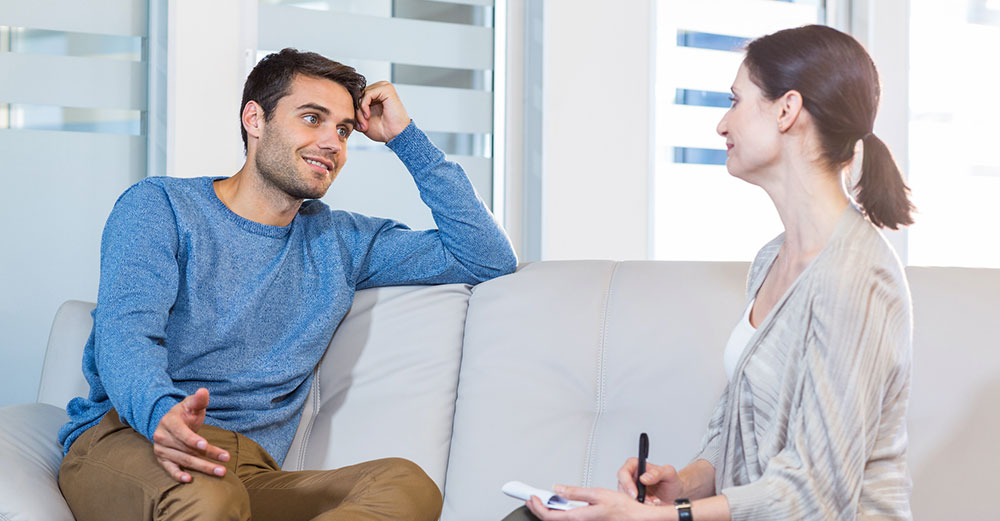 Your recovery starts with a simple phone call. Intake coordinators are ready to guide you toward lasting growth with personalized treatment and caring professionals every step of the way.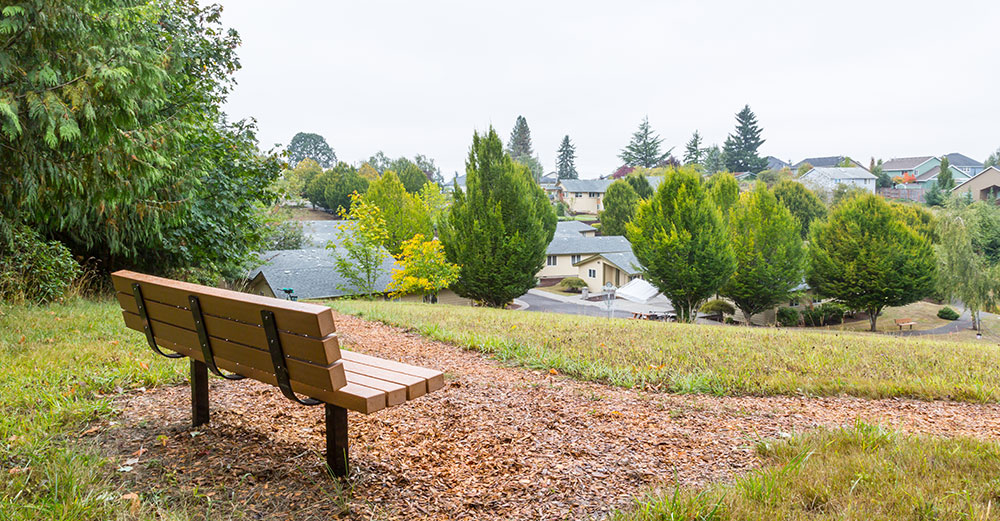 At The Recovery Village Ridgefield, we have a simple philosophy: A healthy recovery begins with comfort. You'll enjoy top-of-the-line amenities, a safe setting and ample privacy.
What Our Patients Have to Say
Decide to reside in comfort. With plenty of space and amenities, our private and semi-private room options make The Recovery Village feel like home during your inpatient drug rehab experience in Ridgefield Washington.
Following detox and residential care, our Partial Hospitalization Program (PHP) offers a continuation of treatment, while allowing you to return home at night. This is the initial step toward independent living and returning to life outside The Recovery Village.
Beyond treatment, recovery is a learning process. This stage functions as a more medically involved form of outpatient care, where you can live off-site or in a sober living community while attending daily appointments and interventions to develop coping skills.
You deserve care that lasts. Even after you leave. We'll equip you with tools, training and core skills to make your transition smooth and successful.
You Make the Decision. We Take Care of the Rest.
Your only job is to focus on recovery.
We accept most insurance plans and our staff will work directly with your provider to get the help you need.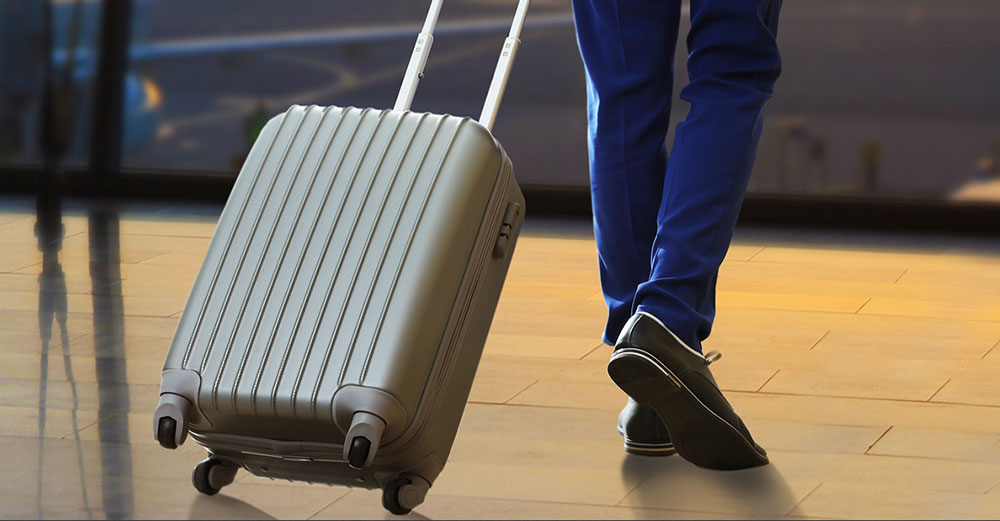 Located outside Washington? We'll help plan the travel logistics to our facility to make sure you arrive safely.
From your initial assessment to your arrival, we'll help craft your unique treatment plan.
Drug Rehab Center in Washington State and Oregon
If you or a loved one is struggling with drug or alcohol addiction in Washington State or Oregon, don't go it alone. At-home detox can be dangerous at best and life-threatening at worst. Instead, seek out local rehab options available in Washington State or Portland, Oregon. No matter the type of substance use disorder you face, there is help available. For your short- and long-term health and safety, it's important to start your recovery journey at an accredited drug treatment center. Whether you need a flexible outpatient program or structured inpatient treatment, drug rehab centers usually offer varying levels of care. At these facilities, a team of doctors and clinicians can help you cleanse your body of harmful substances in a safe and monitored environment, free from familiar triggers and temptations.
Choosing the right drug rehab center in Washington or Oregon hinges on several factors, including the type and severity of your addiction. Being open and honest with your doctor or an addiction specialist can help you narrow down which kind of program you should enroll in. These may include medically assisted detox and residential care if you have a severe substance use disorder. For a less intense addiction, a partial hospitalization or intensive outpatient program may be suitable. The exact kind of care you need can be determined in a thorough medical evaluation upon arrival at a treatment center.
There are drug rehab centers offering effective and affordable care across Washington State and Oregon, so you're never too far from the help you need. Search by city to find a facility near you, or speak to a The Recovery Village specialist. Calling is free, confidential, and there is no obligation to commit to treatment. If you live in Ridgefield, the Seattle metro area, Portland, Oregon or surrounding areas, The Recovery Village Ridgefield is a great place to begin your journey back to sobriety. With an array of treatment options, various therapy options and healing amenities, this facility can help you leave addiction behind for good. You (or a loved one) can find life beyond addiction — call The Recovery Village Ridgefield today to speak with someone who can help you start on the right path.
Alcohol Treatment in Washington and Oregon
Are you or is someone you love struggling with alcohol addiction? Want to quit alcohol for good but can't seem to put down the bottle? Whether you live in Washington state, Portland, Oregon or surrounding areas, you don't have to battle alcoholism forever. Help is available. Detox clinics and affordable alcohol treatment centers exist in the area, as well as full-service drug rehab centers. Above all, it is important that you not attempt a home-detox from alcohol. This can be extremely dangerous and even deadly. Seeking help at an accredited detox facility is the safest option, as you can find the path to sobriety in a supportive environment.
Alcohol treatment centers offer a variety of programs that can help you make alcoholism part of your past, not your future. If your alcohol use disorder is a daily issue or has been going on for years, a medically assisted detox program may be a great first step. In this setting, the body can rid itself of all traces of alcohol with 24-hour medical supervision that ensures your safety. While sometimes difficult, this step can be imperative to a long-lasting recovery. After medical detox, you can enroll in programs like inpatient, partial hospitalization, intensive outpatient and more. These programs will usually include supportive therapy options like one-on-one counseling, 12-step groups and more. As your physical health improves, you can transition to an outpatient program or sober living housing to follow through with an aftercare strategy.
A variety of alcohol treatment centers exist across Washington State and Oregon, each with their own locations, amenities and programs. To determine which facility is right for you, talk with your doctor or one of The Recovery Village addiction specialists. They can help evaluate your condition and recommend a level of care that meets your needs. If you live in or near Ridgefield, Vancouver or Portland, consider The Recovery Village Ridgefield for rehabilitation. This facility offers comprehensive treatment and therapy options that enable you to live free from addiction. Sobriety is possible, and you can heal from an alcohol use disorder. Call today — it's free, confidential, and there is no obligation to commit to treatment.