Pricing
People often wonder about the cost of rehab, and these costs can vary significantly. Some of the factors that might play a role in the cost of addiction treatment include:
The individual needs of a patient — for example, someone who needs inpatient medical detox will likely have higher rehab cost than someone who doesn't
Individual insurance plans
The type of program
The facilities that are part of the program — a luxury rehab center with spa amenities will cost more than a simpler rehab program with fewer or different amenities
The length of the treatment program
The location of treatment
While the cost of treatment may seem daunting, the costs of not getting that treatment are often going to be much higher. Addiction has a financial, emotional and physical toll that can impact quality of life, long-term health, ability to work and financial stability. The costs associated with ongoing, untreated substance abuse and addiction can include:
Time off from work, or the loss of one's job
Costly legal problems
Financial problems related to ongoing drug and alcohol abuse
Lost relationships and associated costs, such as divorce
Higher health care costs
Death
When someone receives addiction treatment for drugs or alcohol, it allows them to reduce or eliminate the current and long-term costs of addiction. When compared to the financial, physical, mental and emotions costs of substance use, rehab is significantly less expensive and provides opportunities to gain and restore positive long-term outcomes.
What Is Covered in Your Cost for Residential Treatment?
For many people who seek addiction treatment, the best option is often residential treatment after medical detox. In a residential treatment program, participants check themselves into a treatment program for a period of time. They live there and receive around-the-clock care and supervision, as well as room and board.
If you're curious as to what's covered in the costs of residential treatment, you can contact an admissions representative who can explain what a typical program might look like and what's included in the costs of treatment as well as what might not be covered.
At the most basic level, covered in the cost for residential treatment are usually accommodations, meals and therapeutic care such as individual and group therapy, and recreational services. Other services may be available as well, at an additional cost, depending on the facility.
Affordable Treatment Options
At The Recovery Village Ridgefield, the first priority is to provide outstanding care and addiction treatment at an affordable price without sacrificing quality. Our admissions and intake team can work with you to help determine what treatment programs could work well for you, but also help you identify the best ways to cover the costs.
We provide free insurance verification, and our team will reach out to your insurance company to learn what is and isn't covered by your plan. The Recovery Village Ridgefield strives to work within the coverage from patients' insurance as much as possible.
We also work on flexible payment options for patients who don't have insurance, and we accept a wide variety of financing. Financing for addiction treatment can include personal loans, health care credit cards and traditional credit cards.
Paying for Treatment
Whether you have insurance or not, we encourage you to contact The Recovery Village Ridgefield to learn more about paying for your treatment. Too often people don't provide themselves the opportunity to receive treatment because they're worried the cost is an obstacle, but it doesn't have to be.
Insurance Coverage for Your Treatment
The majority of private health insurance plans will cover some or all of the costs of addiction treatment. Under the Affordable Care Act implemented in 2010, insurance carriers are required to cover addiction and mental health care in the same way they cover other physical medical conditions. Substance use disorders are in the ten essential health benefits under the ACA, so insurance plans purchased through the marketplace will offer at least some level of coverage for treatment.
Even for non-Marketplace Plan, this tends to be true.
To learn more about insurance coverage for treatment and what your plan covers, you can contact The Recovery Village Ridgefield. We can verify with your insurance and provide a list of what's covered and not covered, so you'll have a clearer picture of what out-of-pocket expenses you might expect to pay.
We never want cost to be an obstacle to receiving the treatment you need. Contact The Recovery Village Ridgefield to find out more about the price of rehab and how to pay for it.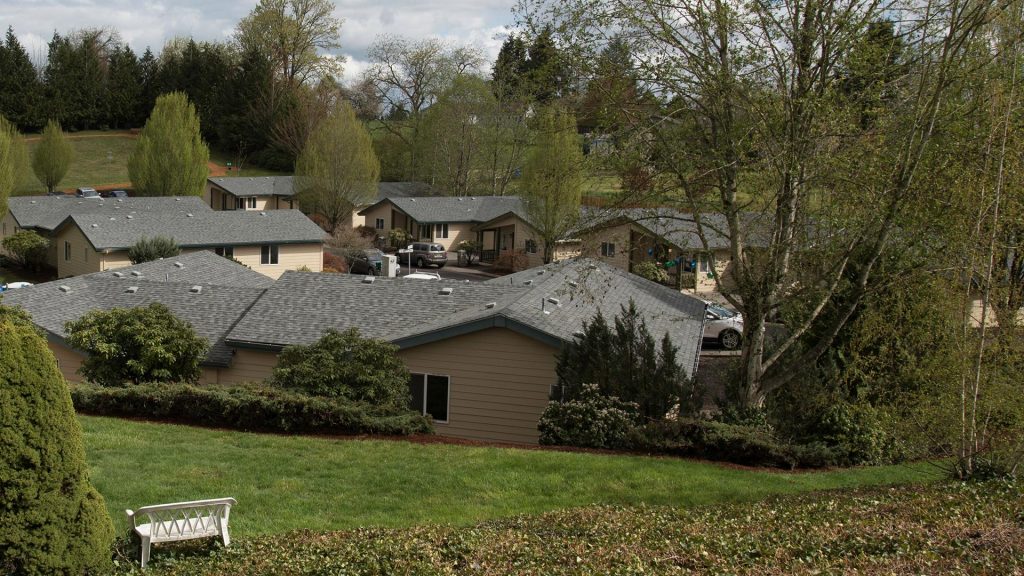 Ready to start your recovery?
We're here to answer questions, verify your insurance benefits and schedule personalized treatment that works for you.