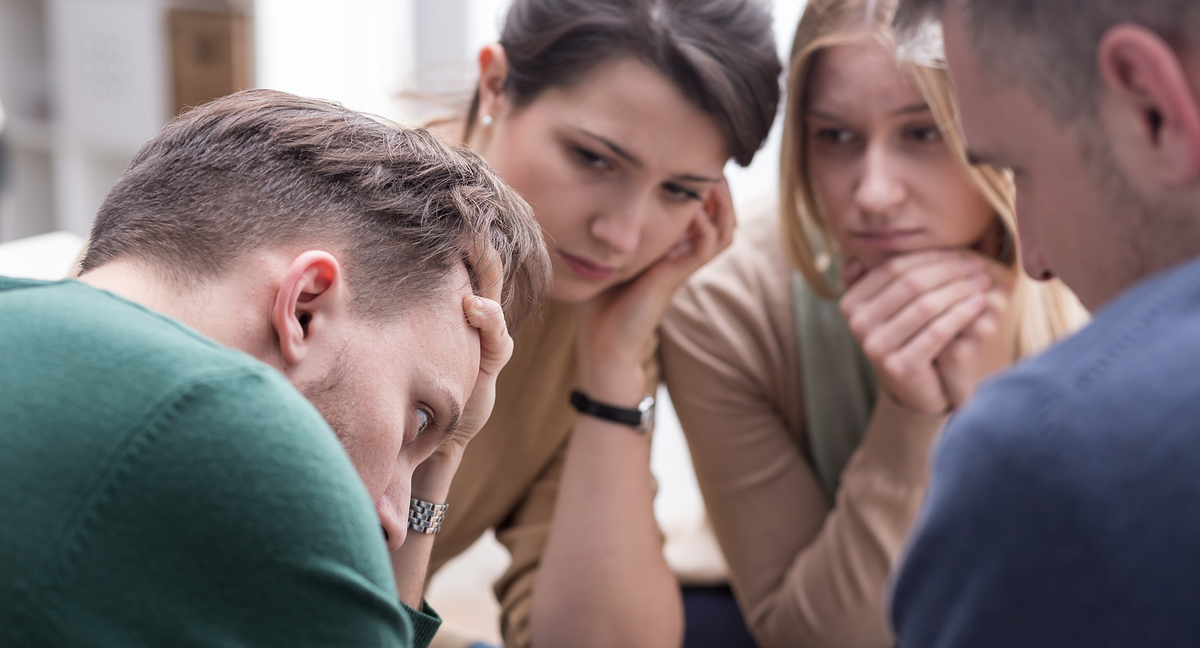 There are many types of rehab. How do you know which one is right for you or your loved one? Let's explore the differences between outpatient and inpatient rehab, and see if inpatient treatment is the right option for you:
What To Expect During Inpatient Treatment
When it comes to an inpatient rehab treatment program you can expect your experience to include six elements and stages:
You will be evaluated: It creates a baseline for where you are and allows staff to devise a plan for your stay with your needs in mind.
You will go through detox: You will experience side effects and withdrawal as your body rids itself of the drug.
You will receive psychological treatments: Group therapy, individual therapy, psychotherapy, and educational classes will provide you with emotional healing.
You will receive medical treatment: The treatment staff will provide you with medications to ease withdrawal symptoms or cravings and treat recurring mental health challenges.
You will go through a transition: You will be given tools to enter back into your everyday life.
You will work on maintaining sobriety: Your aftercare plan may consist of an outpatient program, finding a sponsor, joining a support group or attending either individual or group therapy.
How Long Does Inpatient Rehab Last?
No two people are the same. What works for one may not work for another. With Inpatient rehab treatment the length of time a person spends in the treatment process is unique to:
Who they are.
What their needs are.
What they substance they are addicted to.
The minimum inpatient stay is 28 days for short-term inpatient treatment programs. Some stays can be as long as 60-90 days. Once discharged, a support group is recommended to keep you on the path of sobriety. The effectiveness of an inpatient treatment program having long term positive results is related to the length of a person's stay. Participants who stayed less than 90 days experienced less effective long-term outcomes than those who stayed longer.
Inpatient rehab programs that last more than 90 days and up to a year are considered long-term inpatient rehab treatment programs. They are often utilized to support people who have been in and out of rehab programs multiple times. Those who suffer from addiction often find themselves in more than just one cycle of addiction. Relapsing affects their whole life—relationships, employment, etc. Before you know it, one can relapse and find themselves in a recurring cycle of losing their job, losing housing, and walking the path of addiction again.
Inpatient vs. Outpatient
There are two main types of treatment programs: inpatient and outpatient. Both are similar in their goal—they seek help overcome addiction— but their approach is very different.
They differ in the level of structure and distractions. Outpatient treatment options have days that are unstructured, and you are accountable for attending counseling sessions— distractions are abundant because treatment and everyday life coincide. Personal life and employment continue. Substances are still accessible and a potential temptation.
Inpatient programs have days that are highly structured and planned— there are no distractions because treatment is the only focus, and personal life and employment are put on hold. Substances are also not available to be a temptation.
The two differ in their level of supervision. Outpatient treatment is less supervised. It requires more inner strength, planning, and unwavering commitment to follow through. It can be more difficult and lonely or isolating, and professional staff may be less available to oversee and assist when intervention or medical assistance may be needed in person.
Inpatient treatment uses 24-hour supervision— this helps to hold patients accountable and supports them in moments of temptation or struggle because professional staff is highly involved in treatment, to guide and support the patient. Patients can also find healing and strength in community and peers to whom they can relate to in inpatient treatment.
With these differences in mind, how do you know if an inpatient rehab treatment program is for you?
When Is Inpatient Rehab Treatment a Good Option?
Five reasons and situations where inpatient rehab treatment is a good option for you or your loved one:
A crisis: The addiction has a person living in a crisis. The addiction is so severe, in order to be treated effectively, they need to participate in an inpatient treatment program.
Hospitalization: Addiction leads to hospitalization because of an overdose or suicide attempt. After detoxing, you or your loved one will need help getting and staying on the path of sobriety.
Outpatient treatment: You or your loved one tried outpatient treatment, and it was not the level of counseling or support you needed to overcome addiction.
Relapse: Addiction is a chronic illness requiring ongoing life changes. When the commitment waivers, a relapse is possible.
Safety challenges: Acting on thoughts to harm oneself or others requires consistent observation and guidance to change behavior patterns.
Now that you know the reasons why inpatient treatment might be a good fit for you or your loved one, it's time to discuss what you will experience at inpatient treatment.
Finding Inpatient Treatment in Washington & Oregon
If you or your loved one living with an addiction and are in a need of inpatient treatment, get some professional help. Reach out to our trained staff at Ridgefield Recovery to see how our individualized treatment programs can help start you on the road to recovery.
Medical Disclaimer: The Recovery Village aims to improve the quality of life for people struggling with a substance use or mental health disorder with fact-based content about the nature of behavioral health conditions, treatment options and their related outcomes. We publish material that is researched, cited, edited and reviewed by licensed medical professionals. The information we provide is not intended to be a substitute for professional medical advice, diagnosis or treatment. It should not be used in place of the advice of your physician or other qualified healthcare provider.