Addiction Aftercare
Addiction Aftercare Programs
After your time within the safe haven of treatment, the real world awaits. Addiction disease rewires the brain's reward circuits — and this rewriting can last long after you leave the refuge of our walls.
To sustain your recovery for life, you will need reliable tools to fight the triggers you'll face after rehab. That is why we encourage you to participate in rehabilitation aftercare once you finish your treatment program with us.
We will connect you with a team of people that can help you re-enter everyday life, then continually reinforce your relapse prevention efforts. Your aftercare team might include a sponsor in sobriety, your therapist, your doctor, fellow members of local support groups, and others.
---
Why Is Aftercare Important for Recovery?
Often, people view recovery as a particular point in time. This is a misunderstanding — healing doesn't automatically happen the moment that your formal addiction treatment program concludes. Recovery is not a destination — it's a lifelong journey. For the rest of your life, you will need to recommit to sobriety and wellness each day.
Addiction disease has lasting effects on the brain, and relapse happens to 40–60% of people who suffer from substance abuse disorder. However, if you maintain sobriety for five years, your chance of relapse decreases to 7%. Aftercare offers the continued support that is crucial to your long-term recovery.
---
How Does Rehab Aftercare Work?
Rehab aftercare services are a bridge from the structured setting of treatment to the flexible environment of life in the community. Before your discharge date, we ensure you have the tools you'll need to face the challenges, stresses, and temptations of life after rehab.
As part of your aftercare rehab program, we recommend that you:
Participate in regular individual counseling and also attend an aftercare support group.
Schedule regular appointments with a family doctor or psychiatrist who specializes in addiction medicine, especially if you take any medications related to your addiction.
Adhere to our living space recommendations for you. In some cases, we may recommend that you do not return home immediately but move into a sober living home.
Without assistance, it is often overwhelming to leave rehab and immediately implement these recommendations into your life. Thus, we are glad to put together an aftercare treatment team for you. We can also help you find work, get back into school, and stick to your personal goals that establish consistency and accountability.
We're here to help you find local support groups, whether you will be staying regionally in the Washington and Oregon area, or traveling elsewhere. The nearby cities of Portland, OR and Vancouver, WA offer dozens of addiction recovery support groups, and we are glad to help you pick the right ones for you.
You'll be accountable to your aftercare team and peers, with whom you will maintain a culture of sobriety. This small, dedicated community will provide the steady support you need to regain your self-confidence, rebuild relationships, and ultimately learn to trust yourself again.
---
How Long Does Aftercare Last?
Because every recovery journey is unique, there is no set time frame for rehab aftercare programs. Most last for several years into sobriety; many are lifelong. However, as you progress in your recovery, your aftercare team may gradually reduce the number of sessions that you require to maintain sobriety.
---
Family Involvement in Aftercare
Addiction impacts the whole family. That's why it is important that family members gain an understanding of recovery as a lifelong process. If your family members are willing, they can offer accountability. This is especially helpful if you are living in the same home. Your family members may also benefit from seeing a therapist of their own, to help them understand their role in your recovery.
---
Are You Ready to Conquer Your Addiction?
If you are suffering from substance addiction, know that you are not alone. No matter what you're going through, we are here for you. Whether you are interested in seeking treatment or simply need a listening ear, our compassionate addiction advisors are always available to speak with you.
From your very first phone call to the day you finish rehab and return to your everyday life, you can count on expert care. Since no two addictions are alike, you will receive an individualized addiction recovery plan. We offer multiple levels of addiction treatment — from inpatient to outpatient programs — so that we can meet you wherever you are. Following your treatment, we will provide a comprehensive rehab aftercare plan to support your lifelong sobriety.
Many of our team members have been through addiction ourselves, so we know how difficult it can be to reach out for help. But we also know the beauty of recovery. Start living the life you deserve — begin by getting in touch.
"Recovery and Recovery Support." SAMHSA, 5 Oct. 2015, www.samhsa.gov/recovery.
Polcin, Douglas L., et al. "What Did We Learn from Our Study on Sober Living Houses and Where Do We Go from Here?" PubMed Central (PMC), J Psychoactive Drugs, Dec. 2010, www.ncbi.nlm.nih.gov/pmc/articles/PMC3057870/.
We're Here To Help
We understand your pain — and we want to guide you on the path to recovery. Whether this is your first time confronting addiction or you've been through treatment before, we are here waiting to help you find real, lasting freedom. This is your moment — take the first step.
(360) 857-6655
We've got you covered
We accept most major health plans to help you pay for your drug rehabilitation treatment.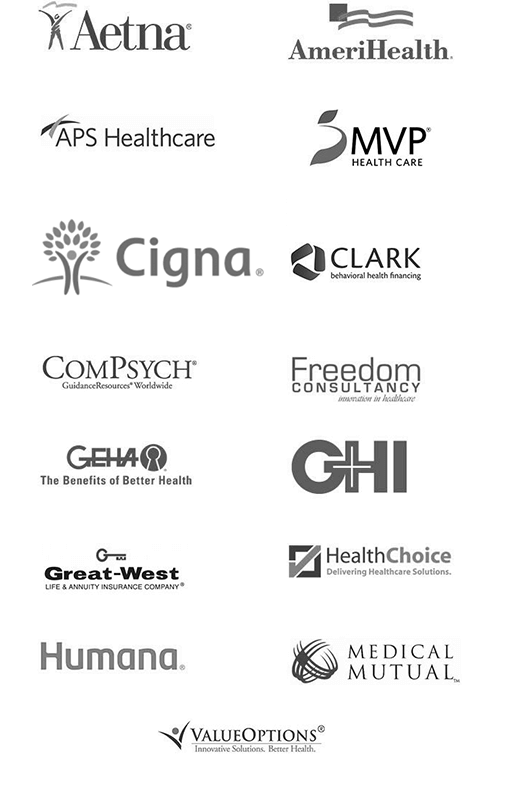 Please call for verification of benefits coverage or check with your health insurance carrier for final determination regarding specific covered services. All products, logos and company names are trademarks™ or registered® trademarks of their respective holders. Use of them does not imply any affiliation with or endorsement by them.