Grace LaFortune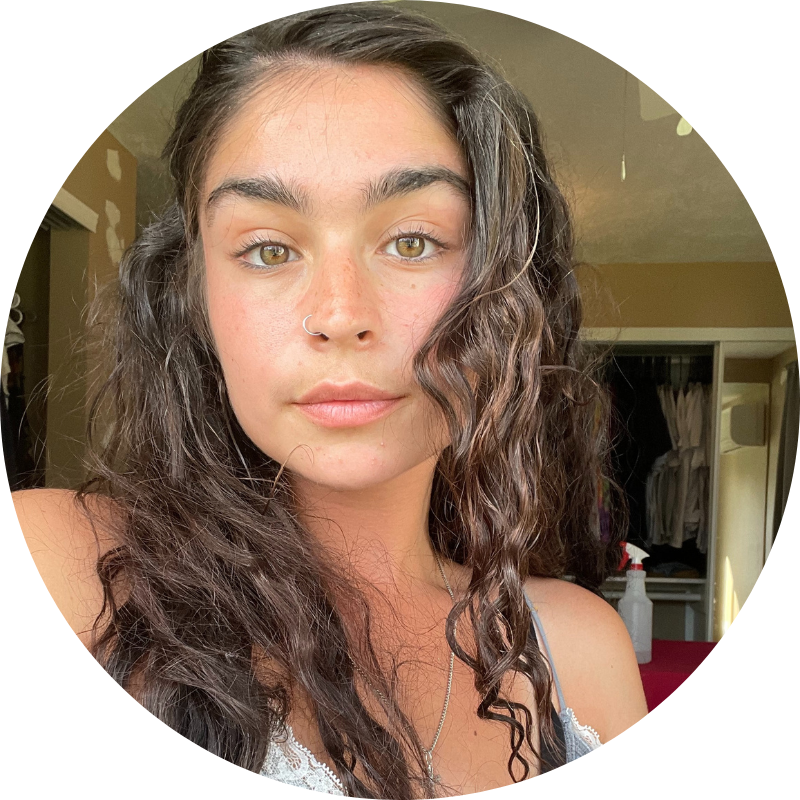 Recovery Ambassador
About
Grace LaFortune graduated from addiction treatment at The Recovery Village Ridgefield.  In a recent interview, she shared her recovery story, hoping to inspire others to seek the help they need: 
When did you realize you wanted to get treatment?
"I recognized that my addiction was out of control when it started interfering with my job, my social life, and my personal life. Although I did not realize at the time I did go to treatment, my health was at risk as well." 
Why did you (or your loved one) choose our treatment center?
"Frankly, I chose Ridgefield because it was the nearest treatment center with promising reviews." 
What part of your treatment was the most helpful?
"I cannot emphasize enough how influential and inspirational the staff at RVR were during my time there. Treatment is not pretty, easy, or comfortable in any way. Being surrounded by staff who are building you up and rooting for your success on a daily basis, in addition to the clinicians' varying perspectives on what recovery can look like, is unbelievably empowering.  
My advice, as someone who does not feel comfortable or trusting in the company of strangers, is to trust the staff and faculty. From my personal experience, I can honestly say that I left RVR a new person with a new identity who I cherish to this day." 
Who made the biggest difference in your recovery journey?
"Some staff/faculty did make a larger impact than others. My clinician during treatment was Jesse Conley; I was able to comprehend my anxiety in a new light after the conversations I had with Jesse. 
Stephanie is a BHT at RVR and she is absolutely amazing; not only is Stephannie one of the hardest workers I've come across, she puts her whole heart into her work and it shines through in everything she does. 
The head chef at RVR, Eric, also had a huge impact on my time in treatment. I had a really difficult time eating, due to anxiety, depression, and likely an underlying eating disorder. Eric would encourage me daily, every time we spoke, to come to the cafeteria for a meal. On the days I kindly told him I wouldn't be eating, he would give me Ensure drinks just so I had some sustenance. He also frequently would check in with me. 
I had a difficult time sleeping in RVR for a multitude of reasons, that being said I grew close to people who worked night shifts. Heather and Kiera worked many of the nights I experienced difficulty sleeping. Heather and Kiera both are PINNACLES of female strength, resilience, and power. These two also are extremely hardworking and put their hearts into their jobs at RVR. 
Overall, all of the staff and faculty at one point or another helped me in my recovery, gave me a piece of advice that pops up into my head when I consider relapse, or genuinely showed their love, support & encouragement to me. To Scott, Maddi, Kelley, Tia, Staci, Lindsay, Danny, Alicia, the AMAZING and PATIENT women and men who work in the med center, to all of the cleaning staff & other people I have not mentioned — I cannot express the gratitude I have for everyone at the The Recovery Village Ridgefield."
How has your life changed after getting treatment at our center?
"The picture I included was taken the day after I was discharged from RVR. I felt healthier and happier than I had in years. Despite returning home to make major life changes and tough decisions, I know I could not have handled things properly if I did not have my sobriety to provide me the clarity I needed. 
When you leave treatment, problems or unfortunate situations you left will still be there waiting for you. However, being able to confront those situations with a new ability to set boundaries, respect yourself, demand the best for yourself at all costs, and protect your sobriety, that is what matters. Once you make it through the thick brush of chaos with your sobriety intact, that is when life truly becomes a reward instead of a chore." 
How would you encourage someone else who needs treatment?
"I know I was not attracted to the idea of being in a strange place, surrounded by strange people, for 30 days. I was terrified to go through such a challenging process without my family or friends by my side. I will say that my experience and what I was able to take from RVR, I have never been able to find in a meeting. That is my own experience. 
I would encourage anyone who wakes up every day feeling sick, whose job, marriage, family, or mental health is at stake, to seek treatment. Treatment is not a cure, but it is a tonic for the body, mind, and soul. If you take treatment seriously, if you're committed to sobriety, treatment will give you a 30-day advantage and headstart in maintaining sobriety long-term."