New Study Raises Concerns About Marijuana and Cardiovascular Risk
If you or a loved one is struggling with addiction, help is available. Speak with a Recovery Advocate by calling
(855) 602-7202
now.
Just because a substance is legal does not mean it is harmless. As with alcohol, the effects and risks of marijuana use are becoming increasingly studied as more states pass legislation to legalize it.
A new study recently published in the European Journal of Preventative Cardiology reveals some previously unknown links between marijuana use and cardiovascular health and has prompted calls for further research.
Marijuana Users Are At Risk
The study found that those who smoke marijuana are over 3 times more likely to die of hypertension, or high blood pressure, and the accompanying health issues.
Cigarette smoking and cardiovascular health risks have been well known for decades now, but this study shows that marijuana use may be even more harmful.
The researchers, led by Barbara A. Yankey of the School of Public Health at Georgia State University, analyzed data from 1,213 adults aged 20 and older that had participated in a National Health and Nutrition Examination Survey back in 2005-2006.
Subjects were asked about their marijuana and cigarette smoking habits and the age at which they had first smoked marijuana. Duration of use was calculated by subtracting the age of first use from the subject's current age.
The team then looked at 2011 data from the National Center for Health Statistics and assessed whether or not marijuana use increased the risk for hypertension and heart disease.
Here's how the numbers broke down:
21 percent of the participants reported using marijuana.
20 percent smoked marijuana and cigarettes.
16 percent used marijuana and were past-users of cigarettes.
5 percent had smoked in the past.
4 percent smoked cigarettes only.
34 percent had never used marijuana or cigarettes.
The average number of years that participants used marijuana was 11.5 years.
The results showed that marijuana users were 3.42 times more likely to die from high blood pressure. With each year of marijuana use, the risk of death from hypertension increases by 1.04 times.
Marijuana vs. Cigarettes
The researchers noted that marijuana might be more harmful to cardiovascular health than cigarettes, a fact which may be shocking to some. Yankey states that their findings "indicate that marijuana use may carry even heavier consequences on the cardiovascular system than that already established for cigarette smoking."
She also notes, however, that the number of smokers in the study was small, and that further research is needed to establish this claim.
Finally, Yankey added: "The detrimental effects of marijuana on brain function far exceed that of cigarette smoking."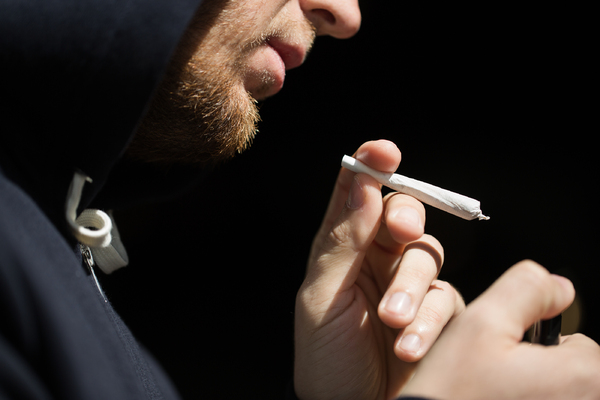 What Does This Mean?
The new study highlights the need for further research on the impacts of marijuana, especially as the call for legalization gets louder across the country.
Yankey observes:
"Support for liberal marijuana use is partly due to claims that it is beneficial and possibly not harmful to health. With the impending increase in recreational marijuana use, it is important to establish whether any health benefits outweigh the potential health, social, and economic risks. If marijuana use is implicated in cardiovascular diseases and deaths, then it rests on the health community and policy makers to protect the public."
The addictive qualities of marijuana are also becoming better understood and increasing the need for treatment for those who find themselves struggling to quit.
If you are battling an addiction to marijuana in Washington State, Recovery Village Ridgefield is here to help. We offer a holistic approach to your recovery, with equal emphasis placed on strengthening your mind, body, and spirit. Our treatment plans are tailored to your individual needs and backed by support from health professionals and people who have been in a similar situation to yours. Contact us today to start your journey.
Let's talk about your recovery