Crisis Intervention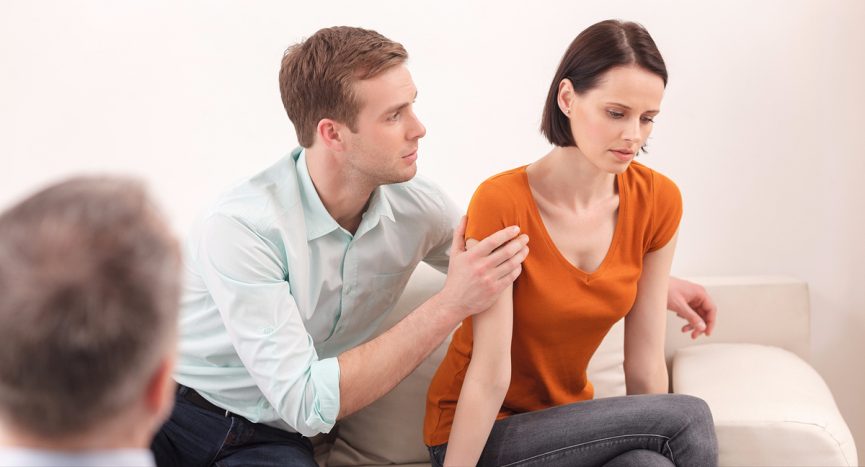 Imagine you're on an airplane, sitting next to someone you love. Suddenly, there's turbulence, shaking. The captain makes an announcement, and a passenger two seats down makes a joke.  But when cabin pressure drops, as do the masks…
Everyone's afraid.
No matter how many times you insist that your loved one put on their mask, they just won't listen. You start to feel short of breath…
Crisis intervention can feel a lot like this.  You know something's wrong, and no one's listening. You just don't have the skills to change it.
You and your loved ones are facing some difficult challenges. Even though things are really hard, don't give up hope. This website and others offer resources and information to help you gain the skills you need to turn things around.  But in some cases, you may just need a professional to help guide you through it. If you're ready for that, call us now.
Is This Really a Crisis?
For some people, everything feels like a crisis.   And it's hard to Hard to distinguish between what's a little turbulence and what's a serious problem.  So let's start by defining just what a crisis is.
There are three levels of challenges:
Problem: A problem is a difficult and stressful situation that can be resolved through an individual's coping skills.  Problems don't pose immediate risks or threat. Getting mad about not getting your peanuts on the airplane is a problem.
Emergency: An emergency is a sudden, life-threatening situation that requires an immediate response, usually by trained professionals.  Not putting on your oxygen mask is an emergency.
Crisis: A crisis is a difficult and stressful situation that is traumatic, hazardous or both.  This cannot be solved through coping skills, and chronic exposure to a crisis can lead to mental illness.  The plane going down is a crisis. No matter how you look at it, or what you do, you're still going to crash, and you don't have the skills to fix it.
Now that we've defined those levels, where are you?  If it's a crisis, then crisis intervention can help you develop the skills you need to get your life back and move forward with hope. But it's important to understand a fundamental truth first…
How to Handle a Crisis Situation
Anyone who's flown on a commercial plane knows you should put your own oxygen mask first, right?  It's no different in crisis intervention.
Dan Lonigro, a training instructor of The Crisis Prevention says, "Crisis intervention is not something you 'do to somebody. It's an approach. It's an attitude. Crisis intervention is a belief system and a personal culture."
What he's saying is that handling a crisis intervention is about managing yourself first, even if it's uncomfortable. If you're not able to cope with the stress and trauma of the crisis, how can you expect to be available to support someone else?
Crisis Intervention Model
Crisis intervention and crisis counseling are not long-term strategies. Just because you have your mask on, and can breathe, doesn't mean the plane's not going to crash. It's important to seek long-term treatment and counseling at a drug treatment facility.
When Should You Conduct a Crisis Intervention?
If the plane's going down, you need a crisis intervention.  What does that look like? Troubled relationships, suicidal thoughts, domestic violence, or other violent outbursts are all signs an intervention is needed.
Suffering an accidental overdose, getting arrested, or attempting suicide are all emergencies that point to a larger crisis that needs to be addressed.  When someone experiences these things but continues to take unnecessary risks, engages in self-destructive behavior, and puts others at risk in the process, crisis intervention is needed.
The correlation between having an addiction and domestic violence is strong.  92% of domestic violence attackers have reported consuming alcohol or other drugs on the day of an assault. No one wants to be a statistic, or see a loved one become a statistic, especially if they are experiencing a crisis because of addiction.
Additionally, living with an alcohol or drug addiction increases the likelihood of a  psychological crisis because of how addiction impacts the  body and brain.  Co-occurring disorders are common among drug addicts and need to be treated along with the addiction in order to experience lasting recovery. One common example of this is drug abuse and depression.
If a crisis intervention is needed, here's what comes next…
7 Steps of the Crisis Intervention Model 
The crisis intervention model and techniques below are used for anyone who has lived through an event where they did not have the coping skills needed.
Assess. What coping skills, resources, supports, and stressors are in place? Are there medical issues, medicines, and substances in use? Is there a concern about suicide?
Establish Rapport. This step simultaneously begins when you start assessing in step one. Use warmth, genuineness, and empathy to create a connection.
Identify Problems. Why are you or your loved one experiencing this? What is their story? What are they concerned about?
Confront Feelings. Active listening is key in this step. Listen without interrupting, paraphrase and reflect back. How can you validate what they are sharing and feeling?
Explore Alternatives. Brainstorm, and obtain the addicted person's input. What has helped in the past? What options and new coping skills will help?
Create an action plan. Put all the brainstorming of options and new coping skills into action. Move from a state of crisis to a state of resolution. This is the starting point of processing the event that led to the crisis state. What did the event mean? Why did it happen? The aim of this step is to restore function through the development of new coping skills.
Plan. Has the crisis state ended?  Has the person moved into long-term counseling and treatment?
Suicide, self-destructive behavior, endangering the lives of others—these are all signs that the plane is going down. The crisis intervention model offers a systematic approach and techniques for providing support.
If you believe your friend or family member needs treatment for a drug and alcohol rehab addiction, call us immediately.
Medical Disclaimer: The Recovery Village aims to improve the quality of life for people struggling with a substance use or mental health disorder with fact-based content about the nature of behavioral health conditions, treatment options and their related outcomes. We publish material that is researched, cited, edited and reviewed by licensed medical professionals. The information we provide is not intended to be a substitute for professional medical advice, diagnosis or treatment. It should not be used in place of the advice of your physician or other qualified healthcare provider.