5 Reasons Interventions Fail
If you or a loved one is struggling with addiction, help is available. Speak with a Recovery Advocate by calling
(855) 602-7202
now.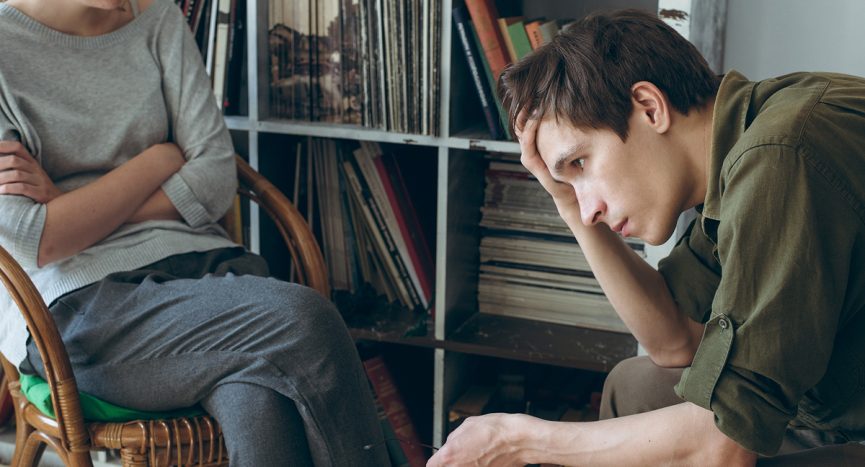 When you hold an intervention for a loved one addicted to drugs or alcohol, your hope is that it convinces them to go to rehab to get the help they need. Sometimes, even when you do everything right, it's possible that your loved one will refuse to get help. For all intents and purposes, this is considered an unsuccessful intervention. However, addiction and recovery are a journey, and all hope is not lost just because an intervention fails. There are ways to move forward from a failed intervention. It may just take a bit of persistence on your part.
1. Lack Of Planning And Organization
Too often, families skip the planning stage and go straight into the intervention. However, planning ahead and holding a rehearsal is critical to its success because they give you a guide for what to expect the day of the intervention.
2. Focusing On The Problem Instead Of The Solution
Interventions are emotional events, and it's easy for the situation to get out of hand. Focus on how you feel about the situation, express your concerns about the addict's well-being and give them a solution on how to move forward.
3. Providing Too Many Options
Avoid giving your loved one too many options for how and when to receive treatment. It's important to emphasize that treatment is needed immediately and that it can't wait until a future date.
4. Failure To Use A Professional
Professional interventionists aren't necessary, but they do have the experience to guide the intervention in the right direction.
5. A Divided Family
Everyone who attends the intervention should be in agreement with the ultimate goal of the intervention. When families are divided and someone isn't on board, it weakens the argument for treatment.
What Do Do When An Intervention Fails
If your loved one doesn't agree to seek treatment for their addiction, you're not out of options. But before you can move forward, it's important to step back and get a sense for why the intervention failed.
If you haven't already, take some time to educate yourself about your loved one's addiction. Learning about how addiction distorts the brain can help you understand why it's so hard to persuade an addict to quit and seek treatment.
Just because your loved one refused to get help doesn't mean you shouldn't seek counseling for yourself and your family. Some ways to do this include:
Joining a support group for families of addicts.
Building communication skills through counseling sessions or self-help groups.
Learning new coping skills for dealing with stress.
Learning how to lovingly detach yourself from the addict so you don't accept responsibility for their disease.
One of the most important things you can do when an intervention fails is to not blame yourself. It's easy to fall into that trap, but it's important to remember that you're fighting against a serious disease. The more you focus on developing a healthy, stable home life, the better equipped you'll be to help your loved one seek treatment in the future.
Let's talk about your recovery