Winter Mental Health Awareness in Washington & Oregon
Last Updated: May 31, 2023
Editorial Policy | Research Policy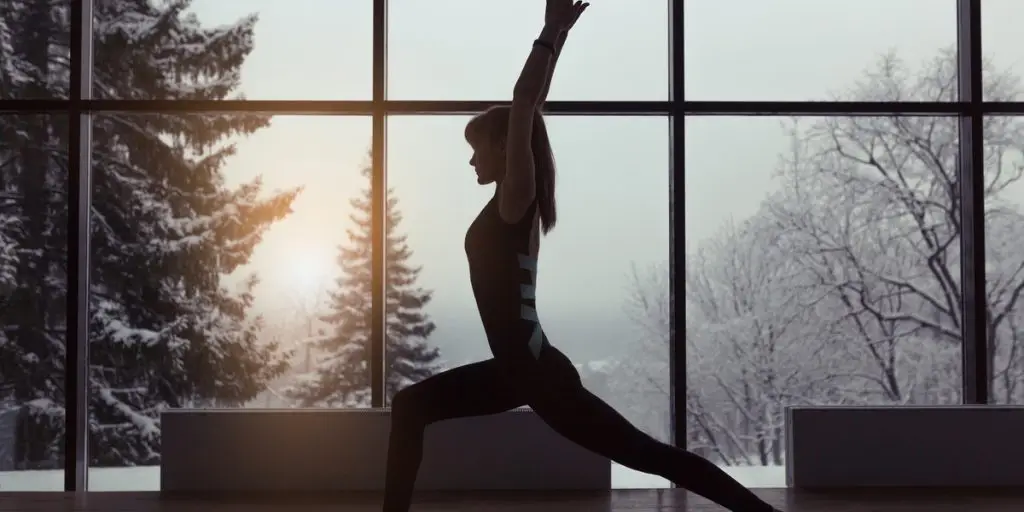 While the winter can be a beautiful time of year and a time for holidays and gathering, the season can also be challenging. For some people, winter can create or worsen symptoms of depression or create seasonal mood disturbances. These challenges may also be made worse this year by the ongoing coronavirus.
The best thing you can do for yourself as we head into winter is to create a plan, especially if you're in recovery. Similar to how you might winter-proof your home, you can plan ahead for possible challenges and have strategies in place to help you overcome them.
Tensions in the Pacific Northwest as the Winter Months Approach
The Pacific Northwest has faced many challenges in 2020, all having an effect on the community's mental health. Washington State was ground zero in the U.S. in the beginning of the pandemic. That has meant not only dealing with the effects of COVID-19 itself but also prolonged periods of social isolation and shutdowns.
Additionally, the fall brought wildfires throughout the region that threatened or destroyed homes and communities. During the summer, cities like Seattle and Portland became focal points for social unrest. All of these events have increased stress levels heading into the winter.
These effects on mental health can't be overstated. Residents here may be feeling the weight of everything happening in the world, in addition to the effects on their own personal lives.
Seasonal Affective Disorder & Wintertime Substance Abuse
Seasonal Affective Disorder or SAD is a subtype of depression that's related to changes in seasons. SAD begins typically in the fall and starts to subside in early spring.
The symptoms of SAD can be more prevalent in the Pacific Northwest. The winter is often referred to as the Big Dark, and this part of the country usually only gets eight to nine hours of daylight during this time. Even that daylight is usually covered with clouds and may bring significant amounts of rain.
What's important to understand, especially if you're in recovery, is that these seasonal factors can impact you. SAD increases the temptation to self-medicate with drugs and alcohol and can be a relapse trigger. Having a plan and understanding the risks before you begin winter can help you avoid this destructive cycle.
Also bear in mind that we are coming straight from perhaps one of the most difficult years most of us remember. We're heading directly into winter without a reprieve from COVID-19 and the other challenges of 2020. This may make people even more vulnerable to seasonal depression symptoms.
Recognizing SAD & Symptoms of Depression
SAD symptoms are essentially the same as symptoms of major depressive disorder. You may feel dramatic changes in your mood, lack of motivation, fatigue and low energy. Other symptoms of SAD include feeling depressed most of the time, losing interest in things you once enjoyed, and sleep disturbances. Problems with concentration, changes in appetite and feeling hopeless or guilty can also be signs of SAD.
There are things you can do to help SAD. Light therapy is one. There are light therapy boxes that you can use each morning to replicate the rising sun. That will help your body maintain its normal circadian rhythm. You might also speak with your health care provider about supplements that can help.
Maintaining Winter Wellness During Times of Social Distancing
Due to COVID-19, you may be practicing social distancing and limiting time with friends and family. You might also be working or learning from home, or helping others learn from home. All of these things can affect your mental health and recovery.
So what can you do? Consider the following tips to prepare for mental wellness this winter:
Know your triggers and have plans to deal with them. Maybe your trigger is winter itself, or perhaps it's feeling isolated from friends and loved ones. Identify your triggers and even write them down. The more aware of your triggers you are, the less likely they are to blindside you.
Create a schedule this winter and stick to it. Structure is so valuable in recovery and when you're dealing with difficult times. Write your schedule down as well. Writing things down is a good way to hold yourself more accountable.
Stay connected. This might mean planning socially distanced activities, or you can remain connected virtually using FaceTime, Zoom or other video conferencing platforms.
Make your home a welcoming place where you enjoy spending time. Declutter and organize, find scents that make you feel relaxed, and use lighting that's relaxing or energizing depending on what you're doing. A disorganized home environment can make you feel disorganized.
Exercise regularly throughout the winter. Physical activity is one of the best ways to promote better mental health and stay on track with your recovery. There are many free or low cost workout plans or programs available online that you can use at home when the weather is bad. If you have a hard time sticking with it, create goals for yourself. For example, maybe you train for a 5K throughout the winter so that you can participate in one in the spring.
Finding Help for Depression & Substance Abuse
The Recovery Village Ridgefield is here to help if you need additional support this winter. We now offer professional teletherapy if you prefer to receive care remotely. We also have online meeting options and other virtual resources that you can rely on to support your recovery.
Contact us today to learn more about how The Recovery Village Ridgefield can help with substance abuse and co-occurring mental health conditions.
Questions?
Our Recovery Advocates are ready to answer your questions about addiction treatment and help you start your recovery.
Sources
The Mayo Clinic. "Seasonal affective disorder (SAD)." October 25, 2017. Accessed November 9, 2020.
Princing, McKenna. "How to Survive—and Thrive—in the Pacific Northwest's Cold, Dark Months." UW Medicine, December 19, 2019. Accessed November 9, 2020.
Clarridge, Christine. "Sun and Aloha saved me': How Seattleites cope with SAD as our fall and winter days get darker." The Seattle Times, November 9, 2017. Accessed November 9, 2020.