What Oregon Residents Should Know About Underage Drinking
If you or a loved one is struggling with addiction, help is available. Speak with a Recovery Advocate by calling
(855) 602-7202
now.
Underage drinking is a widespread problem across the nation, and Oregon is no exception. The consequences of youth drunkenness affect all Oregon residents and often have tragic outcomes.
Underage Drinking in Oregon
The statistics on underage drinking in Oregon are shocking, to say the least. According to a study by the Office of Juvenile Justice and Delinquency Prevention, underage drinking cost the state $0.6 billion in 2013, mainly in the areas of medical care, work loss, and pain and suffering. Further information revealed:
17.7 percent of students from grades 9-12 reported binge drinking in the past 30 days.
In 2012 nearly 80 traffic accidents were due to underage drinking and driving.
6 of those accidents resulted in fatalities.
1,626 youth aged 12-20 was admitted to the hospital for alcohol treatment in 2012.
Underage drinking creates profound issues within health, social, and economic spheres in Oregon State, and costs taxpayers millions of dollars per year. This is a trend that has spread right across the country. A new study published in the Journal of Drug and Alcohol Dependence reveals some sobering facts about underage drinking in America and highlights the need for expanded treatment and intervention programs.
This study incorporates data spanning nearly 30 years and comes to a devastating conclusion. Compared to those that did not drink or get drunk during adolescence, individuals that experienced drunkenness before age 15 are at significantly higher risk of premature death.
Lead author of the study Hui Hu, Ph.D., of the College of Public Health at the University of Florida in Gainesville, and his team analyzed data from a 1981-1983 National Institute of Mental Health Epidemiologic Catchment Area Survey. They then cross-referenced this information with data from the National Death index up until 2007. They identified over 14,000 adults who had been interviewed about their alcohol consumption, relating instances of drunkenness and the presence of alcohol use disorders.
The findings are startling:
Those that related instances of drunkenness before age 15 had a 23 percent increased risk of early death over those that did not.
When compared with those that did not drink at all in adolescence, that risk jumped to 47 percent.
Approximately 8 percent of the study participants reported their first drunken episode as taking place before age 15.
A report on the study by Medical News Today quotes Dr. Hu as saying:
"People with early onset of drunkenness are more likely to develop alcohol use disorder, more likely to engage in other alcohol-related health behaviors such as smoking, fighting, unplanned and unprotected sex, and more likely to have low academic performance."
This is corroborated by statistics from the Centers for Disease Control and Prevention (CDC). Their data reveals that:
12-20-year-olds consume 11 percent of all alcohol sold in the US.
90 percent of that alcohol is consumed during 'binge drinking' (5 or more drinks at one time).
Underage drinking results in over 4,300 youth deaths per year in America.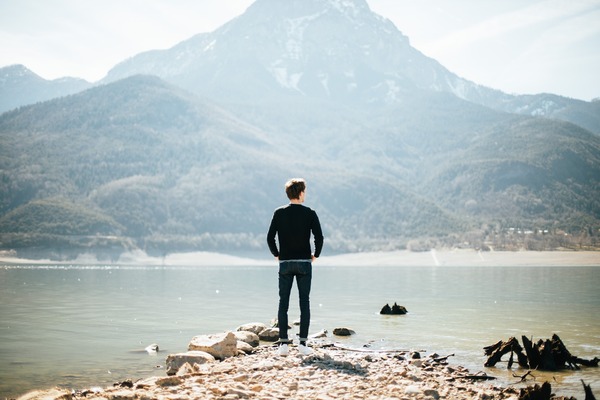 Where Can Oregon Residents Go For Help?
If you are a youth struggling with alcohol use disorder, or you are concerned about a loved one, there are resources to help you. Recovery Village Ridgefield in nearby Washington State opens its doors to Oregon residents seeking professional treatment. Our mountain retreat provides a peaceful setting in which to work toward long-term recovery from alcohol use disorder. We develop our treatment plans to suit individual needs. Contact us to start your journey to wellness and freedom from alcohol abuse today!
Let's talk about your recovery