Mixing Vyvanse and Alcohol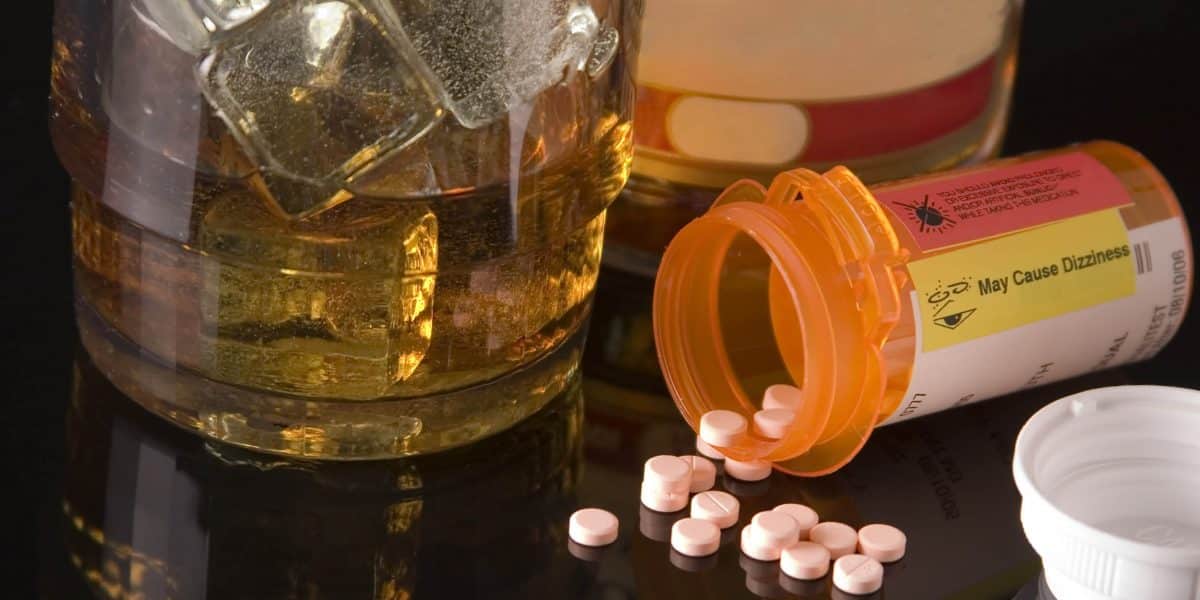 Because Vyvanse is a prescription medication, many people combine it with alcohol, unaware of the potential risks and consequences. It's important to consult with your doctor whenever you are using a prescription drug and discuss possible side effects of combining medication with alcohol and other substances. 
Vyvanse (generic name lisdexamfetamine) is a central nervous system stimulant that is FDA-approved to treat attention-deficit/hyperactivity disorder (ADHD) and binge eating disorder. It is commonly prescribed, with over 7.5 million prescriptions being written in 2016. Vyvanse is classified as a schedule II drug, indicating that it is associated with a high potential for abuse and may be habit-forming, especially when mixed with other substances like alcohol. 
Why Do People Mix Vyvanse and Alcohol?
Alcohol is a depressant that, when taken in high doses, causes relaxation, sedation, dulled perception and an inability to concentrate. Vyvanse lets people consume more alcohol without suffering from the dullness and sedation that is associated with alcohol intoxication. People often report that the combination of Vyvanse and alcohol makes them feel less drunk and more outgoing, sociable and energetic. 
Whether there is a link between ADHD and alcoholism remains somewhat unclear, as does whether ADHD medications have a role in promoting or preventing substance use disorders. However, preliminary evidence suggests that adult ADHD is linked to substance use disorder, and that ADHD medications reduce the risk of substance-related problems when they are taken as prescribed. 
Effects of Combining Alcohol and Vyvanse
Alcohol, a central nervous system depressant, and Vyvanse, a stimulant, have opposing effects on the brain, but they do not cancel each other out. Rather, Vyvanse seems to mask the sedating effects of alcohol while encouraging alcohol-induced risky behaviors like driving under the influence and engaging in unsafe sex. Rigorous studies that can clarify the effects of combining alcohol and Vyvanse or other ADHD medications remain ongoing.
Risks of Mixing Vyvanse and Alcohol
Although there are few published studies evaluating Vyvanse and alcohol co-use, available literature suggests that co-use is associated with physical and psychological risks. Physical ramifications of mixing Vyvanse and alcohol include cardiovascular effects (increased heart rate and blood pressure). Psychological effects include impaired judgment and decision-making ability as well as increased risk-taking behavior. In addition, Vyvanse substantially increases perceived alcohol tolerance, which can lead to alcohol poisoning.
One study evaluated the risks associated with non-medical use of ADHD prescription drugs in a population of undergraduate students who did not have prescriptions for ADHD drugs. They found that simultaneous use of ADHD drugs and alcohol were associated with a significantly higher risk for both "moderate" adverse consequences (missing class, performing poorly on a test or project) and "severe" adverse consequences (arrest for driving under the influence, engaging in risky sex, etc.). People who used both drugs simultaneously were also more likely to use other drugs and cigarettes.
An important caveat to interpreting the data from this study is that the students all used ADHD medications without a prescription, which may suggest that they are already more willing to engage in risky behaviors than their counterparts. Indeed, another recent study found that people who were prescribed an ADHD medication and took it as prescribed had fewer substance-related problems in adolescence and adulthood. 
Treatment for Vyvanse and Alcohol Addiction
Alcohol is notoriously addictive and Vyvanse is associated with a high risk for abuse and development of dependence and addiction. It is currently unclear as to whether concurrent use of Vyvanse and alcohol potentiate addictive behaviors. Alcohol in particular is associated with an extremely uncomfortable and potentially dangerous detox and withdrawal period without medical supervision. Most people with alcohol use disorders should detox under the care of medical professionals. Medically assisted detox ensures that the detox progresses safely and without complications. When appropriate, medications that can attenuate the severity of withdrawal symptoms may be provided during medical detox. 
Many people seeking recovery find that participating in a comprehensive residential rehab program that includes therapies like cognitive behavioral therapy and motivational interviewing is helpful for long-term healing. Upon completion of a residential program, most people participate in outpatient treatment and long-term aftercare programs that are designed to inspire and motivate people who are in recovery. 
The Recovery Village Ridgefield offers comprehensive treatment plans for those seeking help with Vyvanse and alcohol addiction. To learn more about programming, or to find treatment in Ridgefield, Washington and beyond, contact The Recovery Village today.
ClinCalc. "Lisdexamfetamine Dimesylate." Updated July 2018. Accessed August 31, 2019.
DrugBank "Lisdexamfetamine." Updated August 2019. Accessed August 31, 2019.
Barkla, Xanthe M; McArdle, Paul A; Newbury-Birch, Dorothy. "Are there any potentially dangerous pharmacological effects of combining ADHD medication with alcohol and drugs of abuse? A systematic review of the literature." BMC Psychiatry, October 2015. Accessed August 31, 2019.
Breyer, Jessie L; Lee, Susanne; Winters, Ken; August, Gerald; Realmuto, George. "A longitudinal study of childhood ADHD and substance dependence disorders in early adulthood." Psychology of Addictive Behaviors: Journal of the Society of Psychologists in Addictive Behaviors, March 2015. Accessed September 1, 2019.
Quinn, Patrick D; Chang, Zheng; Hur, Kwan; et al. "ADHD Medication and Substance-Related Problems." The American Journal of Psychiatry, September 2017. Accessed August 31, 2019.
Egan, Kathleen L; Reboussin, Beth A; Blocker, Jill N; Wolfson, Mark; Sutfin, Erin L. "Simultaneous use of non-medical ADHD prescription stimulants and alcohol among undergraduate students." Drug and Alcohol Dependence, July 2014. Accessed August 31, 2019.
Medical Disclaimer: The Recovery Village aims to improve the quality of life for people struggling with a substance use or mental health disorder with fact-based content about the nature of behavioral health conditions, treatment options and their related outcomes. We publish material that is researched, cited, edited and reviewed by licensed medical professionals. The information we provide is not intended to be a substitute for professional medical advice, diagnosis or treatment. It should not be used in place of the advice of your physician or other qualified healthcare provider.