Benefits of 12-Step Programs
If you or a loved one is struggling with addiction, help is available. Speak with a Recovery Advocate by calling
(360) 857-0007
now.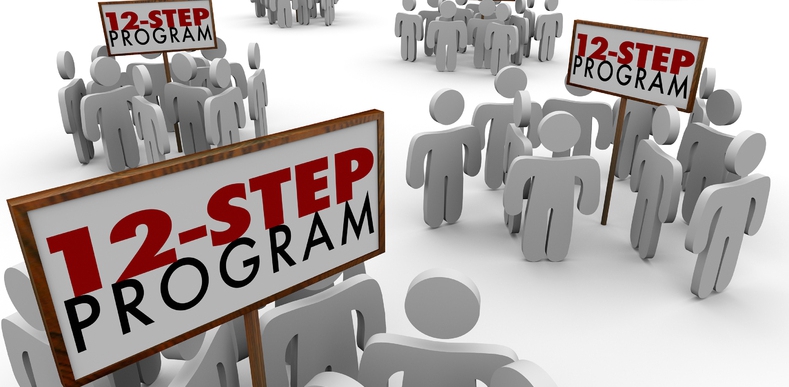 If you are battling the deadly disease of addiction in Spokane, you should utilize as many substance abuse treatment resources as possible to not have to fight alone. The more routes of support you have, the better for you and your sobriety.
Principles of 12-Step Programs
One of the most tried and true resources to support continued addiction recovery is the participation in 12-step programs. A 12-step program is a recovery support group that utilizes a sequence of founding principles, or "steps", to enforce and enable a life free of substances. This method has helped thousands of addicts live a fulfilling life while maintaining recovery. It can do the same for you or your loved one.
Reasons to Consider 12-Step Programs
Here are the top 3 reasons why you should add 12-step programs as part of your support network during and after Washington addiction recovery.
Interactive: Being committed to a 12-step program goes beyond simply attending and listening in silence. While hearing from other peers who have experienced and are battling addiction is an amazing learning experience, it is easy to slip into the role of a bystander in recovery rather than an active participant. 12-step facilitation involves the group leader diving deep with each and every member, encouraging an active role in meetings and challenging you to take accountability for your role in your recovery. Not only will this help you get more out of the 12-step program itself, but it increases the odds of you continuing to attend meetings, which will benefit long-term recovery.
Self-Examination: The 12-step format allows you to take the therapeutic concept of self-examination from Washington addiction recovery and apply this technique to your individual psyche and spiritual beliefs. The program will help you identify and reinforce your beliefs, values, and connections. This is a practice that is well-suited for anyone, but particularly for a recovering addict. Learning more about what matters most to you and how it could all be lost through relapsing helps to instill responsibility and purpose during your recovery. It also helps to build self-esteem, which can often be tarnished by addiction. Self-worth and self-knowledge lead you on the path to self-fulfillment and your best sober life.
Structured Healing: The name "12-step program" is indicative of the foundational principle of the support group: working the "steps", or milestones, to redeem yourself from past addiction and move forward in a positive manner. Through the steps, you will have the opportunity to make amends to loved ones who were directly affected by your addiction. This is cathartic and it reminds you that you must always be actively involved in your recovery, no matter how long you have been clean and sober.
These are just a few of the innumerable benefits of incorporating a 12-step program as part of your Washington addiction recovery. To learn more about 12-step programs, substance abuse resources in Spokane, addiction rehabilitation, support groups, and more, contact The Recovery Village Ridgefield today and be on your way to a happier and healthier tomorrow.
Let's talk about your recovery