Does Insurance Cover Inpatient Rehab?
If you or a loved one is struggling with addiction, help is available. Speak with a Recovery Advocate by calling
(855) 602-7202
now.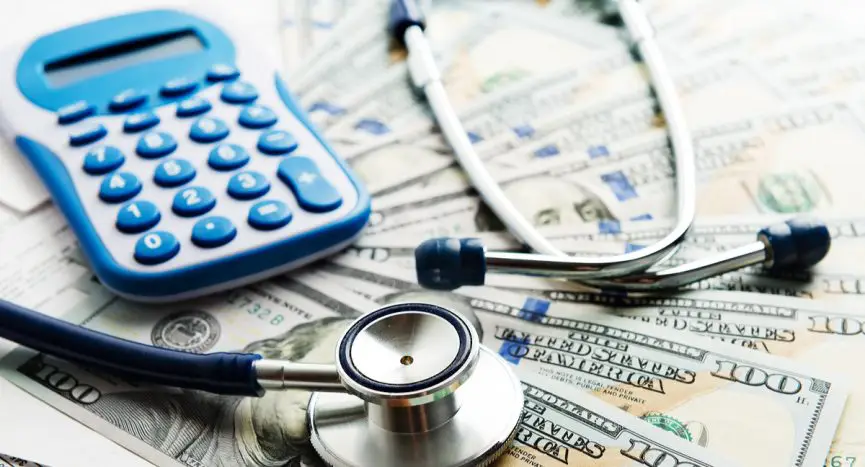 If you or a loved one is considering an inpatient rehabilitation program, it's likely that you'll want to understand the cost first. Luckily, there are various programs available throughout the United States for alcohol and drug addiction, and a significant percentage of health insurance providers (both public and private) cover at least a portion of inpatient rehab costs.
While previously there was a lot of controversy over insurance policies and their applicability toward rehab programs, today, the majority of insurance providers are in agreeance that drug addiction is a legitimate medical condition that is possible to treat. This change in perspective and a new understanding of the medical implications of addiction has completely changed the insurance industry and opened up recovery options for many.
In order to find out if your specific healthcare provider will cover all, partial, or any coverage for your inpatient rehab program, simply reach out to your insurance provider to learn more about their specific policies. If you learn that your insurance does not cover rehab programs, it could be worth considering switching insurance providers altogether. Rehab programs can be very costly, so weigh your options carefully when planning your next steps.
What Do I Do If My Insurance Won't Cover Inpatient Rehab?
If it turns out that your insurance does not cover inpatient rehab programs but you're not interested in switching insurance plans, public insurance is something that you should consider. There are several treatment facilities across the country that are either partially or fully subsidized by government agencies. These programs will typically accept either federal or state insurance plans, which can be very helpful to many people who cannot afford private rehab programs. However, these programs and insurance plans are typically reserved for those within a certain income bracket. Before you apply for these insurance options, we suggest checking with the specific government-funded rehab program that you have in mind to see if you qualify and meet their income standards.
If you find that you do not apply for these programs, you still have other options. Non-profit organizations across the United States organize their own rehab programs that offer monthly installments for their patients, making the cost of rehab much more doable for many patients. Luckily, these payments can be extended through several years and can stretch long after you finish your rehab program. This is a viable option for hundreds of patients.
If you have private insurance, there are a variety of options to consider as well. Although private insurance plans can actually be more expensive up front and ongoing, it does open up significantly more opportunity and resources compared to what's available via public insurance. This is especially helpful for those who are suffering from a severe addiction that's affecting their loved ones, and they need to find the best solution immediately without financial concern.
What's The Difference Between Private and Public Insurance?
If you are not aware of the difference between private and public insurance, private insurance is typically covered by an employer or a specific person separate from government agencies. There are various benefits to having private insurance, namely, a much larger pool of options at a much higher standard. When you have private insurance, you can depend on a variety of drug and alcohol centers to be available to you with you only having to pay partial or no cost at all.
Another benefit to having private insurance is that you have availability to high-end, luxurious programs that have various "vacation-like" amenities included. These included benefits can be things such as fine cuisine, fitness instructors, spa services, and private rooms, similar to a hotel.
Many private insurance providers also cover programs with a more holistic approach. These programs typically focus on Eastern healing methods such as yoga, acupuncture, herbal medicines, and more.
Which Option Is Right For Me?
Before you make a final decision on your inpatient rehab program, be sure to have a full understanding of your insurance coverage policies and payment expectations. It is an unfortunate yet common case that patients are suddenly bombarded with a bill that they cannot pay for, or they have to abandon their plans to attend rehab altogether.
Because there is still a stigma around drug addiction, it's common for employers to hide both their substance abuse and their need for recovery from their employers. However, this is not recommended doing this since it will be crucial for them to understand your situation for them to help you. It is common for employers to actually cover the entire cost of the rehab program even when you think the company's insurance won't permit it, or they will continue paying you your full monthly salary throughout the time that you're absent. Most importantly, if they know what's going on with you, they'll be more likely to guarantee your job when you get back and give you a variety of other benefits as well. Ultimately, telling your employer about your situation is in your best interest, so it's recommended that you take action and initiate that conversation before you enroll in a program.
Whatever program you end up choosing, we recommend consulting with your insurance provider, employer, and doctor first to see what your best options are for today and the long-term.
Medical Disclaimer: The Recovery Village aims to improve the quality of life for people struggling with a substance use or mental health disorder with fact-based content about the nature of behavioral health conditions, treatment options and their related outcomes. We publish material that is researched, cited, edited and reviewed by licensed medical professionals. The information we provide is not intended to be a substitute for professional medical advice, diagnosis or treatment. It should not be used in place of the advice of your physician or other qualified healthcare provider.
Let's talk about your recovery