Alcohol Misuse Responsible for 3 Million Deaths, WHO Finds
If you or a loved one is struggling with addiction, help is available. Speak with a Recovery Advocate by calling
(855) 602-7202
now.
If you have ever cared about someone with an alcohol use disorder, you know that liquor can destroy a life. Now the World Health Organization (WHO) says that alcohol use disorder has claimed the lives of more than three million people.
How do the worldwide statistics correlate with what is happening locally in Washington State and Oregon?
Alcohol Use Disorder – The Global Picture
In 2018, WHO released their "Global Status Report on Alcohol and Health." It paints a concerning picture of the effect of alcohol on families and individuals around the world. The report notes that while alcohol is viewed as an enjoyable pursuit that makes its way into many cultural rituals, it has caused irreparable harm to the people that misuse it.
WHO's research suggests that though less than one-half of the world's adult population has used alcohol in the last 12 months, it remains one of the highest causative risk factors for more than 200 diseases, including cancer, suicide, HIV/AIDS and violence.
The WHO study tracks the number of alcoholic beverages people regularly consume:
Currently, 2.3 billion people regularly consume alcohol around the world.
One-half of the populations in the Americas, Europe and the Western Pacific regularly consume alcohol.
The total alcohol consumption in populations over 15 years of age has increased since 2005.
Worldwide, liquor is the most consumed type of alcohol, at 44.8 percent. Beer consumption is at 34.3 percent, and wine is at 11.7 percent.
More than one-quarter of all youth ages 15–19 regularly drink alcohol.
Current projections show the numbers charting alcohol use are expected to increase through 2025.
However, it is the health effects of alcohol misuse that are more shocking:
In 2016 alone, alcohol caused three million deaths around the world. This surpassed tuberculosis, HIV/AIDS and diabetes.
The highest deaths per region were in Africa. The region called the Americas, which includes the United States, came in second.
During that same year, the use of alcohol caused injuries (28.7 percent), digestive diseases (21.3 percent), cardiovascular disease (19 percent), infectious diseases (12.9 percent) and cancers (12.6 percent).
Alcohol caused 13.5 percent of all the deaths among people aged 20 through 39 around the world.
Alcohol use disorder also contributed to pregnancy-related complications and deaths.
Globally, 370,000 deaths were related to drinking while driving.
The comprehensive WHO study tracked the impact of alcohol use disorder in populations and found that the disease burden and risk of death was highest in lower-income populations.
Interestingly, during the year reported, 80 countries had national alcohol policies and laws. Eight countries had policies enacted on the regional level, and 11 other countries had a total ban on alcohol. If these policies are having an impact, imagine how much higher the rate of death from alcohol could be without them? ABC News quoted Vladimir Poznyak, coordinator of WHO's management of substance abuse unit as saying:
"The policy responses which are currently in place in countries are definitely not sufficient to reverse the trends, which we observe in several parts of the world, or to improve significantly this situation."
The WHO report illustrates the damage caused both by casual drinking and alcohol use disorder around the world, but how do Washington and Oregon compare?
Alcohol Use Disorder in Washington State
Last year the Washington Post reported on a study released by JAMA Psychiatry that showed 1 in 8 Americans has alcohol use disorder.
Regionally, alcohol misuse statistics in Washington State appear to be mirror WHO's findings. The National Institute on Alcohol Abuse and Alcoholism (NIAAA) show that:
In 2010 there were 2,457 alcohol-related deaths in the state
The highest counties for binge drinking include San Juan, Grays Harbor, and King
Washington State residents binge drink on average four times a month
The Washington State Liquor and Cannabis Board says underage drinking by youth ages 15 to 20 is also a serious problem in Washington. The rate of fatal crashes involving alcohol is more than twice the rate of drivers over age 21. Alcohol is killing young people and has been linked to suicide, homicide and drowning. Beyond the terrible personal toll these statistics illustrate, the cost to taxpayers annually in the state is around $1.4 billion.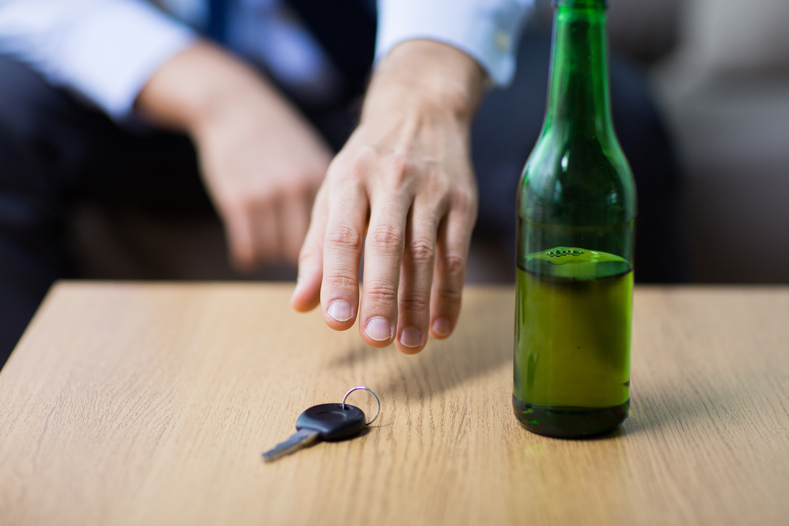 USA Today reports that Washington State is the 24th "drunkest state in the nation," with just over 17 percent of adults drinking to excess. The article suggests that the metro areas where alcohol is abused most frequently, in order, are Seattle, Tacoma and Bellevue. They say of all the deaths in the state, 35 percent have a correlation to the consumption of alcohol.
What about Oregon? How does it compare to global, national and regional trends for alcohol use disorder?
Alcohol Use Disorder in Oregon
USA Today reports that Oregon is number 16 of all the states for the use and abuse of alcohol. They studied alcohol misuse statistics in Oregon and found that:
18.8 percent of all adult Oregon residents drink to excess.
Automobile fatalities caused by excessive alcohol consumption places the state at number 19 in the U.S., with an annual death toll of just over 32 percent.
Alcohol use disorder is tied to poor health in adults. About 18.3 percent of the state's population has some sort of health issue related to alcohol use.
The metropolitan regions that consume the most alcohol are, in order: Portland, Vancouver, and Hillsboro.
The Center for Disease Control (CDC) says that alcohol use disorder costs Oregon residents more than $3.5 billion annually. That's $919 per taxpayer in the state annually.
The True Cost of Alcohol Use Disorder
The bottom line of the WHO global study, as well as national and regional statistics closer to home, is that alcohol, while legal in the majority of countries, is causing a lot of damage. While recreational alcohol use is not the same as alcohol use disorder, both cause documented damage up to and including death.
If you or any of your loved ones are dealing with alcohol use disorder now, please be assured that help is available for Washington and Oregon residents. Contact The Recovery Village Ridgefield today to speak with a compassionate intake coordinator who can answer your questions about treatment options available to you.
Let's talk about your recovery