Drug and Alcohol Rehab in Washington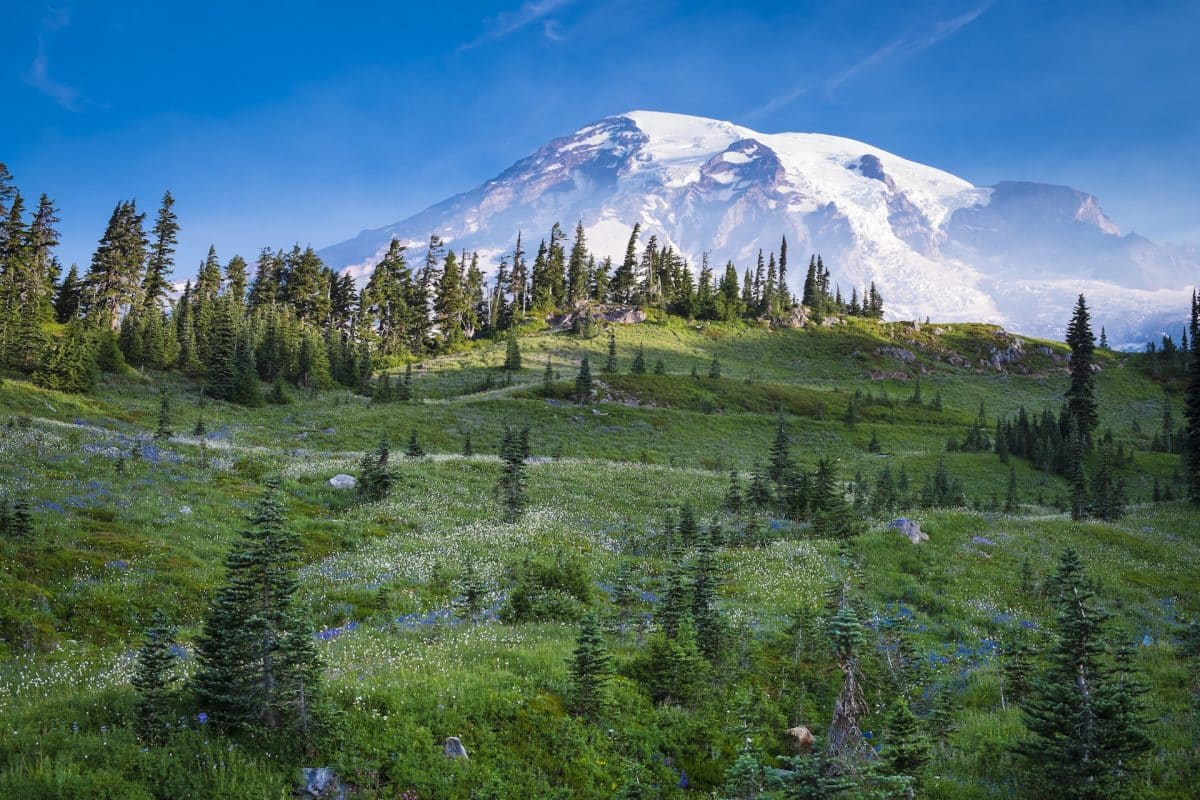 Many people choose to live in and visit Washington State because of its landscape, music scene, and disruptive technology industry. But as the national rates of drug and alcohol addiction continue to grow, a new group of people — those suffering from substance use disorder and their loved ones — are also seeking out Washington because of its reputation as a leader in addiction rehabilitation.
Why Choose Rehab in Washington?
For those seeking help with a drug or drinking problem, Washington offers the full package — exciting and entertaining big cities, peaceful and therapeutic wilderness, and supportive recovery communities. There are also high-quality statewide and local addiction resources available here for those who need it.
Treatment options run the gamut from intensive outpatient programs to inpatient drug treatment centers in Washington State.
What Happens After Rehab?
Making it through rehabilitation is only half the battle. Maintaining sobriety is often a daily struggle and biggest hurdle, one that becomes easier by attending support group meetings and communicating with sponsors. Most Washington rehab facilities offer addiction aftercare programs and alumni groups for exactly this purpose.
Once you complete a rehab program, consider staying local to reap the many researched benefits of an understanding and supportive rehab alumni community.
How Bad Is Addiction in Washington State?
Substance abuse and addiction is a national public health issue, one that is not unique to Washington. The problem has grown in the Evergreen State, however, and numbers show the rate of alcoholism and drug addiction exceed national statistics.
According to data from the U.S. Substance Abuse and Mental Health Services Administration, 7.6% of Washingtonians were abusing or dependent on alcohol and 3% were abusing or dependent on illicit drugs in 2012 – 2013, compared with respective national averages of 6.7% and 2.7%.
These rates climb even higher when localized to certain Washington cities like Seattle. Between 2005–2010, among people in the Seattle-Tacoma-Bellevue metropolitan area:
19% said they had used illicit drugs in the past year, compared with 18.4% across Washington State and 14.7% nationally
13.9% said they used marijuana in the past year, compared to 13.4% in the state and 10.7% nationally
7% said they used prescription-type pain relievers in the past year, compared to 6.7% in the state and 4.9% nationally.
Drug overdoses have risen to the top cause of injury death in the Evergreen State, according to one 2015 report. Local law enforcement, including Northwest High Intensity Drug Trafficking Area officials, have named methamphetamine and heroin as the two greatest threats to Washingtonians' health. An increase in cases of meth addiction, in particular, has led to an uptick in meth treatment admissions over the last few years.
Local Efforts
The state of Washington has been facing its citizens' drug and alcohol problems proactively, forming government departments and initiatives and supporting local community groups. These groups work to prevent substance abuse, treat addicts, and motivate those in recovery to stay sober.
Government Initiatives
The Washington Department of Social and Health Services spearheads all statewide substance abuse initiatives via its Division of Behavioral Health and Recovery. The division funds and oversees services for drug rehab in Washington aimed at patients with Medicaid; they also partner with county governments and agencies to administer treatments. Between 2013 – 2015, it helped nearly 85,000 people enter rehab. Priority patients are pregnant women, addicts who use intravenous drugs, parenting adults and youths.
The Division of Behavioral Health and Recovery also funds the Washington Recovery Helpline, a 24-hour crisis line for people struggling with drug or alcohol addiction, mental health problems, or both. By calling 1-866-789-1511, Washingtonians or concerned loved ones can speak to experienced crisis counselors on what to do next and information on admissions to treatment centers.
Community Organizations
Outside of government work, many local groups are also dedicated to helping Washington residents with a drug or alcohol addiction. Some of the most significant statewide groups include:
The Washington Association for Substance Abuse and Violence Prevention
The Washington State Prevention Summit
On a local level, nearly every county has some type of community coalition in support of substance abuse prevention and treatment. The Greater Spokane Substance Abuse Council, for example, offers scholarships to drug-free youths, partners with local schools to offer trainings, and hosts events like the DUI Victims Panel.
The King County-based Prevention Works In Seattle is one of many prevention initiatives focused on youths. Run by the Seattle Children's Hospital, Prevention WInS provides events for kids, resources for parents, and it spearheads legislative advocacy campaigns.
College Services
Many students from across the country also call Washington home for roughly four years when they attend one of the state's prestigious higher education institutions. Many Washington colleges and universities have Alcohol and Other Drug programming to educate and help students or staff facing addiction seek treatment.
At Washington State University, students and employees can seek help from the counseling center, which offers individual and group counseling. Gonzaga University offers its students a toolbox with a variety of resources, including recovery apps and guides on how to confront a peer about their substance abuse.
Clark College, in Vancouver, also supports the recovery community by training the next generation of addiction professionals. The school's Addiction Counselor Education Department teaches students how to help those facing substance use disorder, so each may successfully pass the Washington Chemical Dependency Professional State Exam and become a certified Washington Addictions Counselor.
Alcohol and Drug Treatment in Washington Cities