Drug and Alcohol Rehab in Oregon
By The Recovery Village Ridgefield
Last Updated: May 30, 2023
Editorial Policy | Research Policy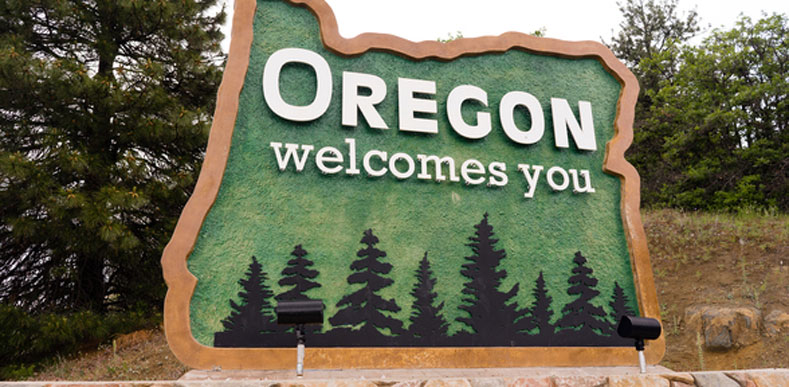 In Oregon, the state motto is "Alis volat propriis" — She flies with her own wings. While the Latin motto may have old roots in Oregon state history, it carries a special meaning for the many people — Oregonians and out-of-towners alike — who seek drug or alcohol addiction treatment in the Beaver State.
As rates of drug abuse and overdose deaths continue to rise across the nation and in Oregon, many are learning to fly with their own wings in Oregon, thanks to the help they receive at drug rehabilitation facilities in the area.
Why Choose Rehab in Oregon?
For nearly 20 years, Oregon has been one of the states that is most impacted by prescription drug abuse. The state has recognized its addiction epidemic and is taking tangible steps to help people in need of treatment. In particular, Oregon has placed a focus on treating people with co-occurring addictions and mental health disorders. Across the state, both government agencies and community groups are working to prevent drug abuse and provide support to those addicted to drugs or alcohol.
What Happens After Rehab?
Recovery is not a destination but a lifelong journey. That's why it is important to stay connected to a recovery network after treatment. After completing treatment at The Recovery Village Ridgefield, we can help you link up with people in your area who are also in recovery. You can provide support, community, and accountability to one another as you re-learn to experience amazing moments in life without drugs and alcohol.
Across the nation and in Oregon, there are programs designed to help you become a recovery mentor. After undergoing treatment, you might someday consider training to help other people who are in recovery. There is always hope and fulfillment to be found during recovery, and that becomes especially clear when you give back to others.
How Bad is Addiction in Oregon?
Opioid abuse is on the rise in the Pacific Northwest — including Washington — and nationwide. In Oregon, prescription opioids account for more drug overdose deaths than any other type of drug, including meth, heroin, cocaine, and alcohol.
Some authorities believe this is tied to the disproportionate number of narcotic prescription given to Oregon residents. In fact, nearly 25% of Oregon residents were given a narcotics prescription in 2013. From 2000 to 2014, 2,226 people in Oregon died due to prescription opioid overdose. Data from 2011 to 2013 shows women ages 45–54 and men ages 35–44 are most at-risk for opioid overdose in Oregon.
Alcohol also poses a significant threat to Oregonians. According to data from 2012, alcohol was the primary substance of abuse in 30.1% of rehab admissions that year, and in 17.7% of admissions cases alcohol was used in combination with another drug.
Local Efforts
The state of Oregon is genuinely invested in helping heal the devastating disease that impacts so many in their state and nation. Not only is the state government putting its best foot forward to combat addiction, individual cities and communities are also stepping up to bat.
Government Initiatives
Drug abuse and addiction can often affect the lives of others (such as when driving while under the influence). Oregon wants to help and not punish citizens who battle addiction, so it offers to reinstate driving privileges after a resident obtains the Oregon DUII Treatment Completion Certificate. This certificate, issued by the Addictions and Mental Health Division of the Oregon Health Authority, may be given after a resident has undergone rehab and shown that they are in recovery.
The state's Addiction and Mental Health Services department (which is part of the Oregon Health Authority) has also devised a plan of action to improve addiction services within the state.
At a state level, Oregon is taking these actions to improve treatment access and quality:
Acquiring funding to ease the financial burden of getting addiction treatment in Oregon
Educating addiction professionals in the state
Providing assistance to and conducting reviews of evidence-based treatment programs in Oregon
Revising the Integrated Services and Supports Oregon Administrative Rule
Community Organizations
If you are in recovery and wish to help other people with the disease of addiction, consider volunteering for one of Oregon's many community organizations combatting addiction.
A few notable in-state volunteering opportunities for those who want to help young people lead addiction-free lives include:
The Big Village Coalition, a Portland-based group that works to prevent substance abuse among young people.
East Portlanders Inspiring Change (E.P.I.C. Youth), a volunteer-run group that promotes drug-free youth culture in the East Portland neighborhood.
Tigard Youth, a community coalition aimed at reducing substance abuse among teens.
College Services
Oregon also has a thriving higher education community dedicated to educating the next generation of addiction professionals and helping current students or staff get the mental health and addiction treatment they need. If you're a student or faculty member at one of Oregon's many colleges or universities, check to see if you are eligible to get help from the school's counseling center or another resource center. If you have a drug or drinking problem, you may receive a referral to a rehab center like The Recovery Village Ridgefield.
Oregon State University is perhaps making the biggest waves in this sense, offering a new Collegiate Recovery Community as of the fall semester of 2016. The CRC at Oregon State promotes sobriety and a sober lifestyle by allowing students in addiction recovery to live together in sober, on-campus housing.
Other Oregon colleges with addiction programming include:
University of Oregon
Concordia University
The University of Portland
Reed College
Alcohol and Drug Treatment in Oregon Cities
Questions?
Our Recovery Advocates are ready to answer your questions about addiction treatment and help you start your recovery.
Sources
Big Village. "Home | Big Village." Big Village, 2015, www.bigvillagecoalition.org/. Accessed 9 Jan. 2017.
East Portlanders Inspiring Change. "East Portlanders Inspiring Change | Facebook." Facebook, EPIC Youth, www.facebook.com/EPICYAC/. Accessed 9 Jan. 2017.
National Association of State Alcohol and Drug Abuse Directors. "Oregon." National Association of State Alcohol and Drug Abuse Directors, Inc, Feb. 2016, nasadad.org/wp-content/uploads/2016/02/Oregon.pdf. Accessed 9 Jan. 2017.
Oregon State University. "Collegiate Recovery Community | Oregon State University." Student Health Services, Oregon State University, studenthealth.oregonstate.edu/prevention-center/collegiate-recovery-community. Accessed 9 Jan. 2017.
Oregon Health Authority. "Driving Under the Influence of Intoxicants (DUII) DUII Treatment Certificate." Oregon.gov: Home, www.oregon.gov/oha/amh/duii/Pages/certificate.aspx. Accessed 9 Jan. 2017.
Oregon Health Authority. "Oregon Prescription Drug Overdose, Misuse, And Dependency Prevention Plan." Public Health Division Home, Oregon Health Authority, 18 Nov. 2015, public.health.oregon.gov/PreventionWellness/SubstanceUse/Opioids/Documents/prescription-drug-overdose-state-plan.pdf. Accessed 9 Jan. 2017.
Tigard Turns the Tide. "Home | Tigard Turns the Tide | A Community Coalition." Tigard Turns the Tide | A Community Coalition, www.tigardturnsthetide.org/. Accessed 9 Jan. 2017.