Drug and Alcohol Addiction Treatment Resources in Beaverton, Oregon
If you or a loved one is struggling with addiction, help is available. Speak with a Recovery Advocate by calling
(855) 602-7202
now.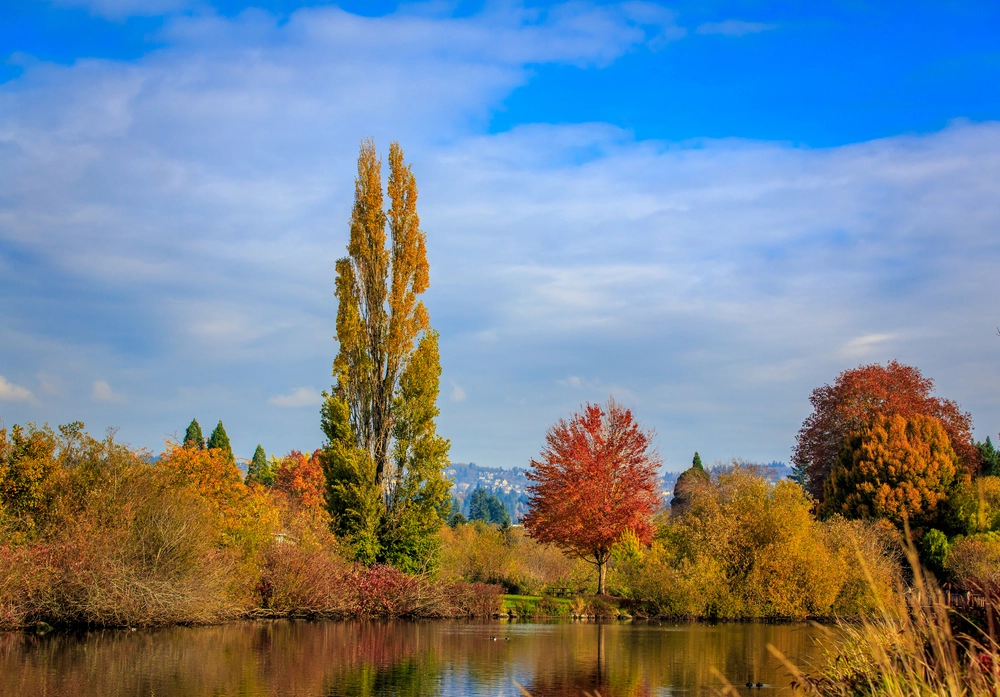 Beaverton, Oregon was named one of the 100 "best places to live" in 2010 by Money magazine. Like much of Oregon, it is home to such beautiful and scenic trails and wildlife preserves such as the Wildwood Trail and the Tryon Creek State Natural Area. Even the citizens of this serene and pleasant city, though, are dealing with the epidemic that is wreaking havoc all over the nation: drug and alcohol addiction.
It isn't just illegal drugs that present a problem. In the state of Oregon, marijuana is now legal, which means residents have easier access to the substance. Other legal drugs like prescription medicines and alcohol can destroy lives, families and communities when they are misused. When prescription medications like stimulants (Adderall and Vyvanse); opiates (oxycodone and hydrocodone) and benzodiazepines (Klonopin and Valium) can be quite addictive even for those who take them as they are prescribed.
Life can seem rather bleak for those who are in the throes of addiction. However, it doesn't have to be that way. Millions of people all over the country have been able to find the healing they need in treatment programs for drug and alcohol addiction. Luckily, in Beaverton, there are many options for the treatment of substance use disorder.
Our Closest Facility
The Recovery Village Ridgefield Detox Center
5114 NE 94th Ave Vancouver, WA 98662
(877) 594-0735
Beaverton Detox Centers
After you make the decision to get sober, the first thing you need to do is detoxify your body. This is the process you go through when you eliminate the harmful substances you have become dependent on. There are very few physical withdrawal symptoms with some substances like marijuana or cocaine. However, with other substances like benzodiazepines or opiates, withdrawal can be dangerous and extremely painful if attempted alone.
This is why detox centers can be helpful. In a Beaverton detox center, you will have medical supervision throughout the detox process. While these are beneficial, it is often wiser to visit a national treatment center like The Recovery Ridgefield where you will be able to enroll in an inpatient treatment program after you go through a medically assisted detox.
Beaverton Drug and Alcohol Addiction Treatment Programs
There are numerous choices that you will find when you are looking for drug and alcohol addiction treatment centers in Beaverton, Oregon. Inpatient treatment may be the best thing for you. However, outpatient treatment may be all that's needed.
Patients live in the facility around the clock in a residential (inpatient) treatment program. While some facilities offer longer or shorter programs, residential programs tend to last for 30 days, 60 days or 90 days.
Residential treatment program patients are expected to participate in group therapy, one-on-one counseling, drug and alcohol addiction education and other healing activities like yoga and meditation. This program is also good for patients who need a stable living environment.
Residential or Inpatient Treatment Programs
In a residential treatment program – also known as inpatient treatment – the patients live in the facility 24 hours a day. Usually, the program is around 30 days. There are some facilities that offer shorter or longer programs. In certain cases, patients may stay in a facility for up to six months.
Counseling (both individual and group), substance misuse classes, recreational and healing activities and educational opportunities will all be offered to residential treatment program patients. If a patient is currently lacking a stable or safe living environment, a residential treatment program may be a good option as it will provide them with that.
Outpatient Treatment Programs
One outpatient program is the PHP or partial hospitalization program. While patients will participate in many of the same activities as inpatient patients, they will not stay at the facility overnight.
The most flexible treatment program is the outpatient treatment program. This is a good option for patients who have a lot of work or family commitments because it only allows them to be in the facility for 10 to 20 hours during the week. There are also usually more intensive outpatient programs that are a good transition between the PHP and outpatient treatment.
Focus on Healing
Stopping everything in your day-to-day life to go to a facility and receive treatment may be inconvenient. It is important, however, that you give yourself a break from your daily routine to focus on your own healing. Without seeking the treatment you need, you won't be able to fulfill your commitments anyway. When you take the time to heal, you are treating your job, your family, you education and your life with more consideration.
Oregon Hospitalizations
In between 2000 and 2012 in the state of Oregon, the overdose of drugs caused 15,000 hospitalizations. This is a disturbing number. However, those struggling with drug and alcohol addiction can find hope in the fact that millions of people all over the country have been able to find their pathways to recovery at national treatment centers like The Recovery Village Ridgefield.
Beaverton, Oregon Recovery Meeting Options
Recovery meetings are a crucial part of any patient's aftercare once they have finished a treatment program – whether that is an inpatient treatment program or an outpatient treatment program. Fortunately, Beaverton provides many different options for those who are looking for recovery meetings.
Alcoholics Anonymous Meetings in Beaverton
The people involved in Alcoholics Anonymous are known to say things like, "first things first" and "keep it simple". Alcoholics Anonymous is a program that is uses the 12 steps, which asks members to turn over their alcohol addiction to a higher power. Alcoholics Anonymous have many encouraging tools like the principles, the traditions and the promises. Beaverton features many AA meetings. Here are a few.
Meetings Near Beaverton, OR
Day Starters Group
Unity Church of Beaverton
12650 SW 5th St.
Beaverton, OR 97005
Sunday Sunshine Group
Westside Service Center
12945 SW Beaverdam Rd.
Beaverton, OR 97005
Fade Aways Group
Westside Service Center
12945 SW Beaverdam Rd.
Beaverton, OR 97005
Narcotics Anonymous Meetings in Beaverton
Narcotics Anonymous is the 12-step program that centers around the addiction to any substance, not just alcohol. Those who are struggling with an addiction to cocaine, marijuana, opioids and any other substance will be welcome at NA meetings. The 12 steps of NA are almost exactly like the 12 steps of AA, and like AA, NA also asks members to look to a higher power. Here are a few NA meetings in Beaverton.
Meetings Near Beaverton, OR
Beaverton Community Center
12350 Southwest 5th St.
Beaverton, OR 97005
Bethlehem Lutheran Church
18865 Southwest Johnson St.
Beaverton, OR 97006
Sutherlin Drug Building
101 E. Central Ave.
Sutherlin, OR 97479
SMART Recovery Meetings Near Beaverton
The idea of a surrendering your addiction to a higher power can be a challenge for some people, and so 12-step programs are not for everyone in recovery. SMART Recovery is the largest recovery group that offers an alternative to the 12-step programs. Those who are addicted to all substances are welcome at SMART Recovery meetings as well as gambling addicts and sex addicts. SMART Recovery focuses on self-reliance. Here are the SMART Recovery meetings that are closest to Beaverton.
Meetings Near Beaverton, OR
NAMI
18680 SW Shaw St.
Aloha, OR 97007
Providence St. Vincent Medical Center
9205 SW Barnes Rd.
Portland, OR 97225
Al-Anon and Nar-Anon Meetings Near Beaverton
Al-Anon is the sister organization of Alcoholics Anonymous for the family, friends and loved ones of those who suffer from an addiction to alcohol. Nar-Anon is the same type of organization – a sister organization to Narcotics Anonymous for the loved ones of those who struggle with drug addiction. Being the mother, father, brother, sister, relative or loved one of someone who has substance use disorder. Al-Anon and Nar-Anon offer support and understanding, Here are the Nar-Anon and Al-Anon m meetings in Beaverton.
Meetings Near Beaverton, OR
Nar-Anon
St. Vincent's Hospital
9205 SW Barnes Rd. Portland, OR 97225
Al-Anon
Unity Church of Beaverton
12650 SW 5th St.
Beaverton, OR 97005
Al-Anon
Seventh Day Adventist Church
14645 SW Davis Rd.
Beaverton, OR 97007
Substance Abuse Treatment Resources in Surrounding Communities
There are many surrounding cities that are close to Beaverton, Oregon, which also offer many helpful resources for those in recovery. If you are thinking about treatment for substance abuse, you may want to expand your search for resources to the following communities:
Tigard, Oregon
Portland, Oregon
Vancouver, Washington
Gresham, Oregon
Salem, Oregon
Albany, Oregon
Eugene, Oregon
Springfield, Oregon
Areas Served
97005
97007
97075
97077
97225
97006
97008
97076
97223
97229
Let's talk about your recovery