Is Acupuncture an Effective Addiction Treatment?
If you or a loved one is struggling with addiction, help is available. Speak with a Recovery Advocate by calling
(360) 857-0007
now.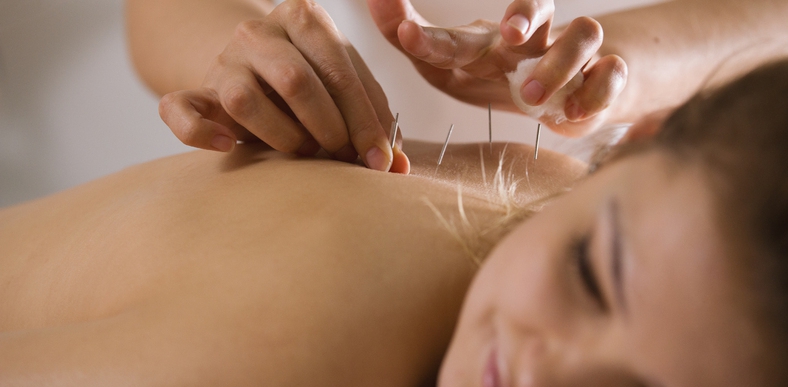 Alternative therapies for the treatment of opioid addiction are adding to the tool belt of addiction treatment facilities struggling to slow opioid addiction and its effect on communities.
One type of alternative treatment is acupuncture, a therapeutic approach that seeks to stimulate the body's own natural healing process through the insertion of tiny needles into the body.
This article explores whether acupuncture is really an effective part of a holistic addiction treatment program.
Studies on Acupuncture in Addiction Treatment
News Medical Life Sciences reports that clinical studies can attest to the efficacy of acupuncture "as a measure to allay symptoms such as pain," but that it also, "can alter the pathogenesis of the disease to provide relief from the disease as well."
They cited a study by the World Health Organization (WHO) that shows acupuncture works as a treatment to alleviate pain. This makes it a viable alternative to prescribing opioids, a welcome alternative in the eyes of clinical providers of addiction treatment.
But how can acupuncture help with opioid addiction?
On the other side of the country, the Hartford Courant told the story of a local acupuncturist whose brother suffered from substance abuse and died in 2013. Today, that acupuncturist has seen the positive effects that the treatment provides for substance users, stating: "During acupuncture, your body is creating endorphins that can bind to the receptors that the synthetic opioid was satisfying."
Acupuncture is particularly effective for helping reduce the side effects of withdrawal as well as improving mood and reducing nausea. A Forbes article reports that stress reduction and pain relief are all benefits of acupuncture, but for opioid addiction, it shows real promise.
Acupuncture releases chemicals in the nervous system that provide the same pleasurable feeling that opioids stimulate, including increasing epinephrine, endorphin, serotonin, and dopamine, among others. However, a review of 119 studies was conducted and published in Chinese Medicine. They found that there was a lack of standardization in study protocols and sample sizes that made it difficult to quantify conclusively that acupuncture as a stand-alone treatment would have a "strong" effect on cocaine, nicotine, and alcohol addiction, but that it does have some effect, particularly on the physiological level.
In 2016, the Joint Acupuncture Opioid Task Force released a report detailing the benefits of acupuncture for addiction treatment. Their statement read:
"Acupuncture can facilitate the better usage of the body's own natural chemistry creating the potential for similar or sometimes better benefits than synthetic drugs, without the risks of addiction or side effects. This being the case, acupuncture has the potential to reduce or even in some cases eliminate the need for opioids and non-opioid drugs while also helping to treat opioid addiction."
The big problem here is that there is no one-size-fits-all treatment for the complexities that encompass an opioid addiction. While more research on acupuncture as a treatment for substance abuse would be warranted, addiction treatment should continue to leverage alternative treatments, medication-assisted therapy, as well as behavioral and therapeutic counseling to provide the best in care and caring for substance users.
To learn more treatment options at The Recovery Village Ridgefield, contact us today.
Let's talk about your recovery