A Guide to Treatment Without Insurance
If you or a loved one is struggling with addiction, help is available. Speak with a Recovery Advocate by calling
(360) 857-0007
now.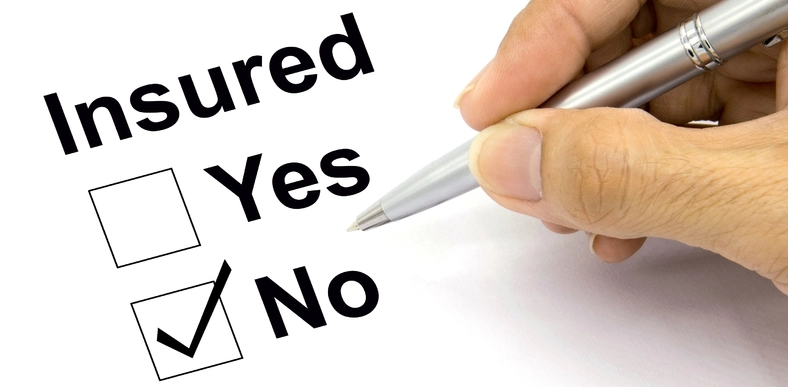 In some ways, it feels like the U.S. health care system is divided into the "haves" and "have-nots." A factor dividing these two categories is the presence or absence of health insurance. This is especially true in the realm of addiction treatment. If you do not have health insurance, it can be more difficult to seek help.
The good news is that there are a number of ways to access addiction treatment if you do not have medical insurance.
Finding Addiction Treatment For the Uninsured
Seeking addiction treatment can be one of the hardest things a person can do. A substance use disorder can negatively affect many aspects of a person's life. When someone who deals with the disease is finally ready to seek addiction treatment, a lack of insurance can further complicate what is already a difficult struggle.
Finding drug rehab without insurance is hard. The Augusta Free Press published some suggestions for how to get into addiction treatment without having insurance. They suggest:
First, research your options. The public library has free computers where you can look online at some of the options available for people without insurance who seek addiction treatment in your area.
Understand that the type of treatment you receive affects the cost of care. There are standard addiction treatment facilities and also luxury programs. Look carefully at the services provided and measure what you need against what you can afford.
Financing is an option to consider if the person struggling with a substance use disorder does not have the cash or insurance.
For people who earn a low income, it can be difficult to leverage a loan or pay for insurance coverage. How can these people seek help? They can ask family and friends for money to help pay for addiction treatment.
Consider raising money for addiction treatment. Are there items you can sell, or could you even do a crowd-funding project to ask for help?
Organizations like the Substance Abuse and Mental Health Services Administration (SAMHSA) offer grants to both individuals and organizations seeking funding for addiction treatment. Speak with the addiction center to see if they can help with this process. You can also call SAMHSA at 1-800-62-HELP.
Veterans can get additional assistance through the U.S. Department of Veterans Affairs.
It is also important to note that some addiction treatment centers offer a sliding scale for services. See if there is a way to work with the addiction treatment center to reduce the cost of care.
Addiction Treatment in Washington State
Free or low-cost addiction treatment can be difficult to find. It is important to note that Washington State addiction treatment resources include low cost or free attendance at Narcotic Anonymous or Alcoholics Anonymous events around the state. Many addiction treatment centers take into account your personal financial situation as part of an initial assessment to try to get you the help you need.
Contact The Recovery Village Ridgefield to confidentially discuss treatment plans and payment options with our professional and courteous staff.
Let's talk about your recovery