Hydrocodone Addiction Treatment in Washington and Oregon
By The Recovery Village Ridgefield
Last Updated: May 30, 2023
Editorial Policy | Research Policy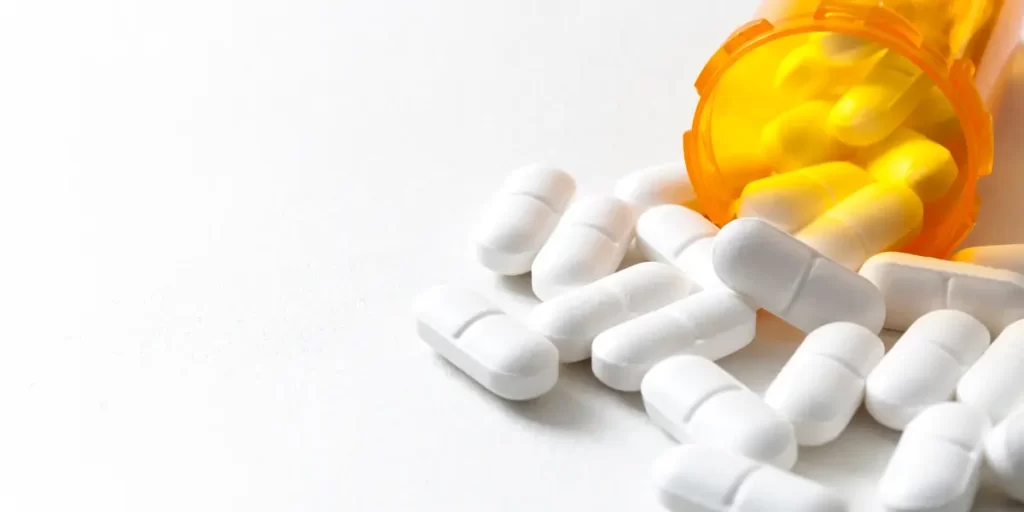 Hydrocodone addiction treatment is available in multiple cities throughout the state of Washington, and treatment centers may offer inpatient or outpatient rehab. The right treatment option for hydrocodone addiction can depend on different factors, including the severity of someone's addiction and if they have had previous treatment.
Alongside oxycodone, hydrocodone is the most frequently prescribed opioid drug among high-volume medical providers. According to the Centers for Disease Control and Prevention (CDC), hydrocodone is also commonly involved in fatal prescription opioid overdoses. As a result, the federal government committed to improving access to opioid addiction treatment and recovery services. In 2017, the U.S. Department of Health and Human Services (HHS) started providing grants for prevention and treatment programs for addiction. This commitment made treatment more accessible for people who need help with their substance use disorder, including those seeking treatment for hydrocodone addiction in Washington.
Hydrocodone Addiction Treatment at Ridgefield Recovery Center
For those in need of hydrocodone addiction treatment in the Oregon or Washington area, Ridgefield Recovery Center is convenient to both Portland, Oregon and Vancouver, Washington. We offer a full continuum of care, including inpatient and outpatient rehab. Our residential facility offers an onsite gym and yoga classes, and patients enjoy three balanced meals per day prepared by our private chef. This allows our patients to improve their health while participating in rehab services, including individual and group counseling, medical support and recreational therapies.
The Treatment Process for Hydrocodone Addiction
In Washington and across the United States, hydrocodone addiction treatment often consists of behavioral interventions and medications commonly referred to as medication-assisted treatment (MAT). Medications used in MAT help with various areas of recovery, including:
Preventing withdrawal symptoms when people stop misusing hydrocodone
Decreasing cravings for hydrocodone
Blocking the euphoric effects of hydrocodone and other opioids
Not everyone getting treatment for hydrocodone addiction will require medications. For some people, behavioral interventions are the only treatment needed. Behavioral interventions may include:
Individual, group and family therapy
Support groups like Narcotics Anonymous
Recreational therapies, like yoga or art therapy
Case management
When patients participate in MAT, it is important they receive counseling alongside medication to address the underlying issues that led to addiction. When combined, mental health counseling, MAT and dedicated medical support can help people struggling with hydrocodone addiction sustain long-term recovery.
Inpatient vs. Outpatient Hydrocodone Rehab
When someone requires hydrocodone addiction treatment or rehab, they begin within one of two common categories of care: inpatient or outpatient. Both rehab options are effective. Deciding on the best rehab program depends on several factors, including:
The severity of withdrawal symptoms
Other medical conditions
Social needs, such as job training, housing and other support services
Social support system
Inpatient hydrocodone treatment includes onsite programs at a Washington rehab center dedicated to helping people with substance use disorders. Inpatient treatment allows the patient to focus exclusively on treatment, as they reside in the facility while undergoing treatment and are not exposed to triggers for drug use. This treatment program can be as short as a few weeks or as long as one year. At the end of inpatient hydrocodone rehab, many patients continue through lower levels of care that end in outpatient rehab.
Outpatient hydrocodone rehab is a treatment program that allows a person to continue living at home and going to work. Similar to inpatient care, it supports their recovery with therapy, counseling, peer groups and MAT, if medically appropriate. This type of treatment offers flexibility while providing a high standard of care, and can help people transition back into regular life in their communities.
How long outpatient hydrocodone rehab takes is different for everyone, but it usually lasts at least three months. MAT medications can be maintained long after the person has completed rehab. Most people also continue to participate in support groups after they've graduated from rehab. Some people begin Washington hydrocodone rehab with an outpatient program, especially if they have a safe living environment and a strong support system at home.
How Much Does Hydrocodone Rehab Cost?
The cost of hydrocodone rehab depends on the type of treatment. Factors that can impact the overall cost of rehab treatment include:
Insurance coverage
Length of program
Type of treatment program
Amenities
Travel expenses
Hydrocodone rehab is an investment in your future. While the cost of rehab can be significant, the long-term cost of addiction can be substantially higher. Hydrocodone addiction can lead to medical bills from accidents, job loss, relationship problems and potential legal fees in addition to the mounting cost of the drug itself.
Does Insurance Cover Rehab for Hydrocodone Addiction?
Insurance can cover some or all of the cost, but this varies by provider and plan. The Affordable Care Act (ACA) and the Mental Health Parity and Addiction Equity Act of 2008 (MHPAEA) require most health insurance plans to cover hydrocodone addiction rehab. Under these laws, if an insurance company covers addiction treatment, they must provide coverage for addiction services equal to the coverage provided for other medical services.
In some cases, costs for rehab may be more because providers are not in-network. Out-of-network providers usually have higher copays, deductibles and other cost-sharing expenses. Covered services may also vary by state because each state determines the essential benefits or minimum services that are covered.
The Recovery Village Ridgefield is in-network with most national and local insurance providers. Contact your insurance provider to learn what your plan covers or contact us to help verify your insurance coverage.
Finding a Hydrocodone Treatment Center in Washington & Oregon
Hydrocodone addiction treatment centers are available all over the country, including Washington and Oregon. Some factors to consider when looking for a treatment center include:
Is the treatment program accredited and state licensed?
Does the provider seek a detailed medical history to ensure the program is a good fit?
Does the program use evidence-based addiction treatment practices?
What are the staff qualifications?
What services does the center offer?
Before starting treatment, does the center provide detailed information about the treatment program?
Does the provider offer detailed information on billing practices and patient financial responsibility before starting treatment?
Is the center "in network" with the person's insurance?
If you or a loved one struggles with hydrocodone addiction, The Recovery Village Ridgefield can help. Call today to speak with a representative and learn how individualized treatment programs address addiction and any co-occurring mental health disorders.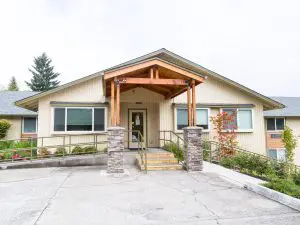 The Recovery Village Ridgefield
888 Hillhurst Rd. Ridgefield, WA 98642
(877) 800-0264
Questions?
Our Recovery Advocates are ready to answer your questions about addiction treatment and help you start your recovery.
Sources
Substance Abuse and Mental Health Services Administration. "Opioid Treatment Directory." Accessed December 12, 2021. National Institute on Drug Abuse. "Opioid Overdose Crisis." March 11, 2021. Accessed December 12, 2021. Substance Abuse and Mental Health Services Administration. "MAT Medications, Counseling, and Related Conditions." November 4, 2021. Accessed December 12, 2021. National Institute on Drug Abuse. "Principles of Drug Addiction Treatment: A Research-Based Guide (Third Edition)." January 2018. Accessed December 12, 2021. National Association of Addiction Treatment Providers. "NAATP Treatment Selection Guide." Accessed December 12, 2021. Nataraj, Nisha, et al. "Identifying opioid prescribing patterns for high-volume prescribers via cluster analysis." Drug and Alcohol Dependence, April 2019. Accessed December 12, 2021. Centers for Disease Control and Prevention. "Prescription Opioids." August 29, 2017. Accessed December 12, 2021. Abraham, Amanda J., et al. "The Affordable Care Act Transformation of Substance Use Disorder Treatment." American Journal of Public Health, January 2017. Accessed December 12, 2021.