Hydrocodone Addiction Treatment in Washington and Oregon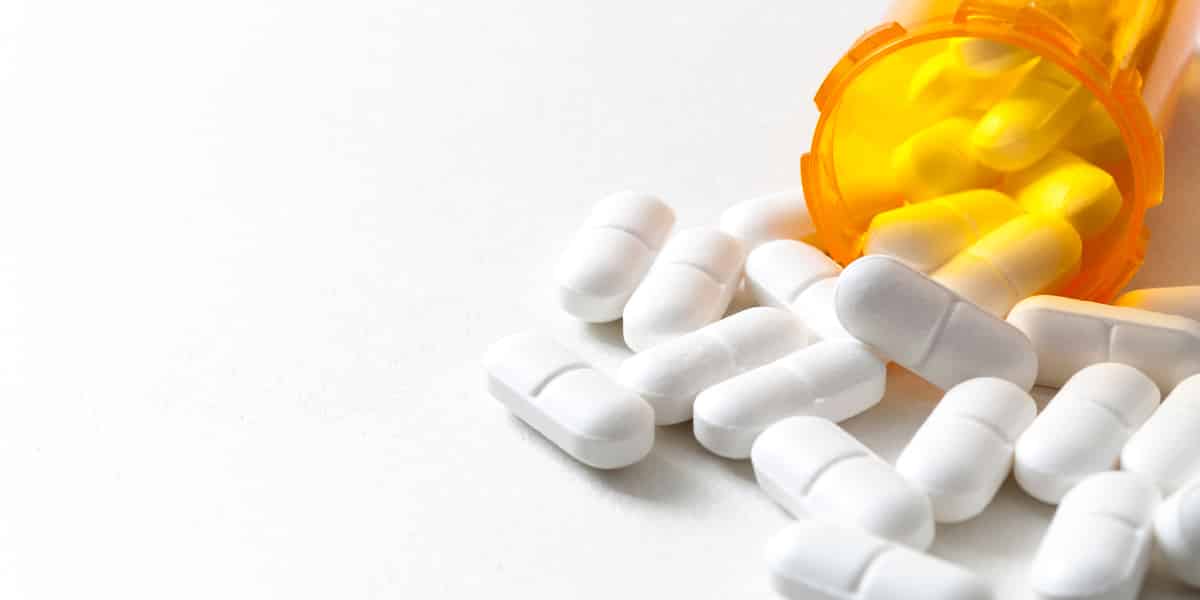 Hydrocodone is a potent opioid used to treat pain or a cough. Opioids are highly addictive medications that bind to receptors in the brain, spinal cord and gastrointestinal tract to decrease a person's perception of pain. Hydrocodone can also cause a high which leads to addiction and misuse of these medications.
If someone has a hydrocodone addiction, they will likely need professional treatment.  Hydrocodone addiction treatment is available in multiple cities throughout the state of Washington. Treatment centers may offer inpatient or outpatient rehab. The right treatment option for hydrocodone addiction can depend on different factors, including the severity of someone's addiction and if they have had previous treatment.
Hydrocodone Addiction Treatment
Hydrocodone is the most frequently prescribed opioid in the United States and is a major contributor to the opioid epidemic. As a result, the federal government committed to improving access to treatment and recovery services. In 2017, the U.S. Department of Health and Human Services (HHS) started providing grants for prevention and treatment programs for addiction. This commitment made treatment more accessible for people who need help with their substance use disorder, including hydrocodone addiction.
There are two types of treatment for hydrocodone misuse: overdose treatment and addiction treatment. Hydrocodone overdose is treated with naloxone. People who overdose on hydrocodone experience a range of symptoms. These symptoms include:
Digestive problems with bouts of vomiting, diarrhea and spasms
Nervous system imbalances ranging from sleepiness to incoherent thoughts and behaviors
Shortness of breath or respiratory failure
Skin discoloration, such as shades of blue or purple, from oxygen deprivation
Naloxone, also known as Narcan, is an overdose reversal medication that can reverse the effects of hydrocodone. It can be given as an injection or sprayed into a person's nose.
Hydrocodone addiction treatment consists of behavioral interventions and medications, commonly referred to as medication-assisted treatment (MAT), which can help people struggling with hydrocodone addiction sustain recovery. Medications used in MAT help with various areas of recovery, including:
Preventing withdrawal symptoms when people stop misusing hydrocodone
Decreasing cravings for hydrocodone
Blocking the euphoric effects of hydrocodone and other opioids
Not everyone getting treatment for hydrocodone addiction will require medications. For many people, behavioral interventions are all they need. Behavioral interventions may include:
Counseling which may be individual or couples
Therapy especially if other mental health disorders are present
Support groups like Narcotics Anonymous.
Inpatient vs. Outpatient Hydrocodone Rehab
When someone requires hydrocodone addiction treatment or rehab, there are primarily two options available: inpatient or outpatient. Both rehab options are effective. Deciding on the best rehab program depends on several factors, including:
The severity of withdrawal symptoms
Other medical conditions
Social needs, such as job training, housing and other support services
Social support system.
Inpatient hydrocodone rehab is a treatment program that takes places at a center dedicated to helping people with substance use disorders. Inpatient treatment allows the patient to focus exclusively on treatment. Inpatient hydrocodone rehab focuses on helping patients develop skills to live their life without the presence of hydrocodone. This treatment program can be as short as a few weeks or as long as one year. At the end of inpatient hydrocodone rehab, they will likely continue with outpatient rehab.
Outpatient hydrocodone rehab is a treatment program that allows a person to continue living at home and going to work and supports their recovery with therapy, counseling, peer groups or MAT. This type of treatment offers flexibility while providing a high standard of care. How long outpatient hydrocodone rehab takes is different for everyone, but usually lasts at least three months. If MAT is used, it can take years. Most people continue to participate in support groups long after they have completed counseling, therapy or MAT.
How Much Does Hydrocodone Rehab Cost?
The cost of hydrocodone rehab depends on the type of treatment. Insurance can help people cover the costs, but that varies based on the plan. There are other costs that may be incurred during treatment. Additional treatment costs include:
Admission fees
Detox
Medications
Extended inpatient stays
Aftercare
Hydrocodone rehab should be considered an investment in the future. While the cost of rehab is a lot, the long-term cost of addiction can be a lot more. Hydrocodone addiction can lead to medical bills from accidents, job loss, relationship problems and potential legal fees in addition to the cost of hydrocodone.
Does Insurance Cover Rehab for Hydrocodone Addiction?
The Affordable Care Act (ACA) and the Mental Health Parity and Addiction Equity Act of 2008 (MHPAEA) require most health insurance plans to cover hydrocodone addiction rehab. Under these laws, insurance companies have to provide coverage for addiction services the same as other medical services. In some cases, costs for rehab may be more because providers are not in-network. Out-of-network providers usually have higher copays, deductibles and other cost-sharing expenses. Covered services may also vary by state because each state determines the essential benefits or minimum services that are covered.
Finding a Hydrocodone Treatment Center in Washington & Oregon
Hydrocodone addiction treatment centers are available all over the country, including the states of Washington and Oregon. How does someone choose a treatment center? Some factors to consider when looking for a treatment center include:
Is the treatment program accredited and state licensed?

Does the provider seek a detailed medical history to make sure the program is a good fit?

Does the program use evidence-based addiction treatment practices?

What are the staff qualifications?

What services does the center offer?

Does the center provide detailed information about the treatment program before starting treatment?

Does the provider offer detailed information on billing practices and patient financial responsibility before starting treatment?

Is the center "in network" with the person's insurance?
Finding a hydrocodone addiction treatment center that is a good fit will help set you or your loved one up for success. Successful treatment can help you or your loved one stop using drugs, stay drug-free and be productive at home, at work and in society.
If you or a loved one struggle with hydrocodone addiction, The Recovery Village Ridgefield can help. Call today to speak with a representative and learn how individualized treatment programs address addiction and any co-occurring mental health disorders.
Medical Disclaimer: The Recovery Village aims to improve the quality of life for people struggling with a substance use or mental health disorder with fact-based content about the nature of behavioral health conditions, treatment options and their related outcomes. We publish material that is researched, cited, edited and reviewed by licensed medical professionals. The information we provide is not intended to be a substitute for professional medical advice, diagnosis or treatment. It should not be used in place of the advice of your physician or other qualified healthcare provider.