Outpatient Rehab for Drug & Alcohol Abuse
If you or a loved one is struggling with addiction, help is available. Speak with a Recovery Advocate by calling
(855) 602-7202
now.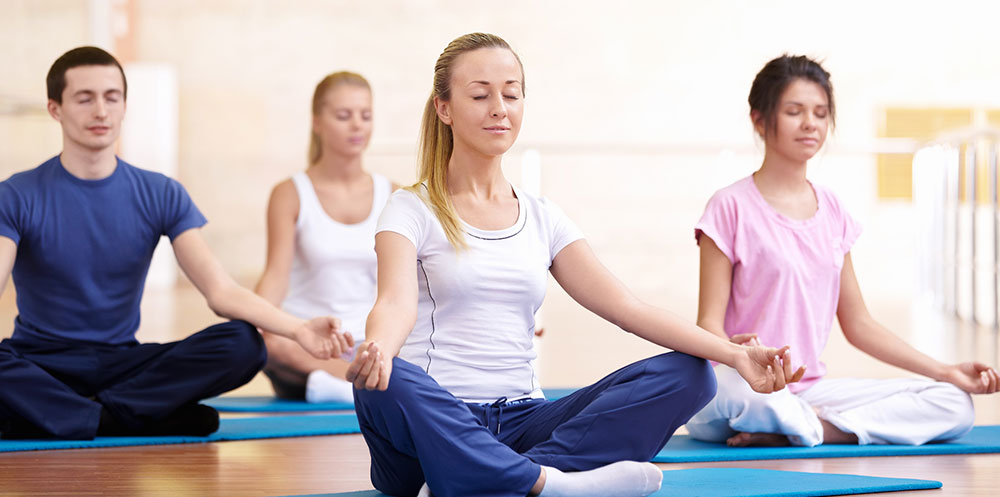 Once you've decided to go to rehab, it's important to choose the right kind of treatment program for you. There are a variety of rehab options available for those seeking recovery from their drug and alcohol addictions.
How do you choose the right drug and alcohol treatment program that will lead to a successful recovery? How do you determine which one will best fit your lifestyle? For some, outpatient rehab is an ideal program.
However, this style of rehab isn't effective for every substance use disorder. It's crucial to consider what outpatient rehab actually is, how it differs from inpatient treatment and the overall effectiveness of outpatient treatment. We offer outpatient treatment options in the Seattle, Washington, and Portland, Oregon areas.
What is Outpatient Rehab?
In outpatient rehab, you visit a treatment center during the day and return to your home or a sober living facility at night. Depending on the specific type of outpatient rehab, this treatment may take place in a hospital-like setting or at a rehab facility. Outpatient rehab usually includes group or individual counseling, sometimes both, and ongoing support for overcoming addiction.
Outpatient treatment is generally reserved for those with less severe addictions or who have already completed inpatient treatment and an intensive detox. This means that you may transfer to outpatient care once you return to the community after being in an inpatient treatment setting.
While the specifics of outpatient treatment will vary based on each patient's unique needs, it's essential to remain in outpatient rehab for a sufficient period of time. The National Institute on Drug Abuse (NIDA) states that treatment should last at least three months and that longer durations of treatment promote better outcomes.
What to Expect in Outpatient Rehab
In an outpatient drug rehab program, patients are allowed to live at home and undergo rehabilitation during the day. Because outpatient rehab doesn't provide the same around-the-clock care that inpatient treatment does, outpatient rehab patients must have access to a stable, drug-free living environment and a strong support system.
In an outpatient treatment program at The Recovery Village Ridgefield, you have access to medical supervision, one-on-one counseling, and regular group therapy sessions. You are invited to enjoy the tranquility of our beautiful facility whenever you're not in session.
Outpatient Addiction Treatment Levels
There are multiple levels of treatment for outpatient alcohol rehab and outpatient drug rehab at The Recovery Village Ridgefield. Our addiction specialists can assess your situation to determine which program is best for you.
Intensive Outpatient Program (IOP)
Our IOP consists of at least nine hours of rehabilitation each week. Patients enrolled in the intensive outpatient program participate in many of the same activities as our residential patients, but they are able to sleep in their own homes at night. Some clients may continue to live in a sober living environment if a supportive home is not available.
The therapies we offer include:
12-Step Program: One of the main benefits of 12-step programs like Alcoholics Anonymous and Narcotics Anonymous is the sense of community, and we also use the 12 Steps as a tool in our rehabilitation curriculum. We offer 12-step meetings that allow you to connect with your peers, share your experiences and strength with others and hear stories of recovery.
Evidence-Based Therapy: Evidence-based healing modalities are used in our program, including Cognitive-behavioral Therapy (CBT) and Dialectical Behavioral Therapy (DBT).
Medication Management: All patients receive treatment from a psychiatrist, who can help determine whether or not pharmaceutical support is right for you. Closely monitored medication can also be helpful for patients who suffer from co-occurring mental health disorders like depression, anxiety, bipolar disorder and post-traumatic stress disorder (PTSD).
Recreation Therapy: We employ a holistic approach to addiction treatment. Recreation therapy can include yoga, art therapy, music therapy, sports and fitness activities. These activities promote healing and can help patients enjoy life without alcohol or drugs.
---
Outpatient vs. Inpatient Treatment
Outpatient rehab programs offer more freedom and flexibility than inpatient treatment and other rehab programs. The main benefit of outpatient programs is that patients can maintain their previous commitments to work, school and family.
This allows patients to maintain a greater sense of privacy, as they don't need to give up day-to-day activities to stay at a treatment center. Generally, this kind of treatment is best suited for those who have adequate support at home and haven't been battling an addiction for an extended period of time.
Inpatient treatment programs demand a full-time commitment and, as a result, are often more expensive than outpatient programs. However, they're better equipped to handle people whose substance use disorders are more severe. Inpatient programs can help to reduce the risk of relapse with structured support that reduces the temptation to use drugs.
Is Outpatient Addiction Treatment Right for You?
If you can't commit to inpatient treatment due to time or financial constraints, then outpatient treatment could still fit your needs. However, you'll need to have a few things in place to reduce your chances of relapse.
No history of relapse or addiction: Outpatient rehab is less effective for those who have a history of relapse or long-term addiction. Residential treatment for these individuals would be a better choice due to the lack of exposure to drugs and alcohol throughout the duration of the treatment, as well as access to a full-time support staff.
A healthy home environment: Having a healthy and supportive home environment is paramount for a successful recovery. Since you won't be living full-time at an outpatient facility, it's essential that the rest of your time is spent in a setting that supports your sobriety. This means that outpatient is probably inappropriate for anyone who spends time with individuals who are still using substances.
Personal health and support. Your personal health might be so impaired that you won't be able to complete treatment without the help of medical staff. If this is the case and the detox phase demands medical assistance, then an inpatient treatment center could be a better fit.
If your physical and mental health can support the initial detox, or if you've already gone through an intensive detox and inpatient care, then outpatient treatment may be effective to get you through initial withdrawal symptoms and onward towards lifelong recovery.
Outpatient Treatment in Washington and Oregon
If you are suffering from a substance use disorder, it's never too late to seek help. Your life is worth saving. At The Recovery Village Ridgefield, we understand what you are going through — many of us are in recovery ourselves. Because our program was built by people in recovery, we offer compassion and understanding that isn't always found in other treatment centers.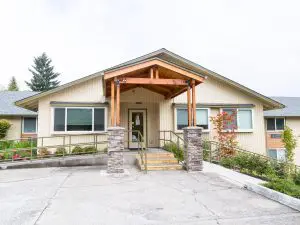 The Recovery Village Ridgefield
888 Hillhurst Rd. Ridgefield, WA 98642
(844) 770-4306
Convenient to Seattle and Portland, The Recovery Village Ridgefield is surrounded by the beautiful scenery of the Pacific Northwest. We offer many treatment programs for both men and women aged 18 and over.
Whether you are seeking treatment for the first time or after a relapse, we are here for you. Reach out to us today. Give us a call and have a confidential conversation with one of our compassionate addiction specialists.
Sources
National Institute on Drug Abuse. "Principles of Drug Addiction Treatment: A Research-Based Guide (Third Edition)." January 2018. Accessed November 21, 2021.
Let's talk about your recovery