LGBTQ Addiction Resources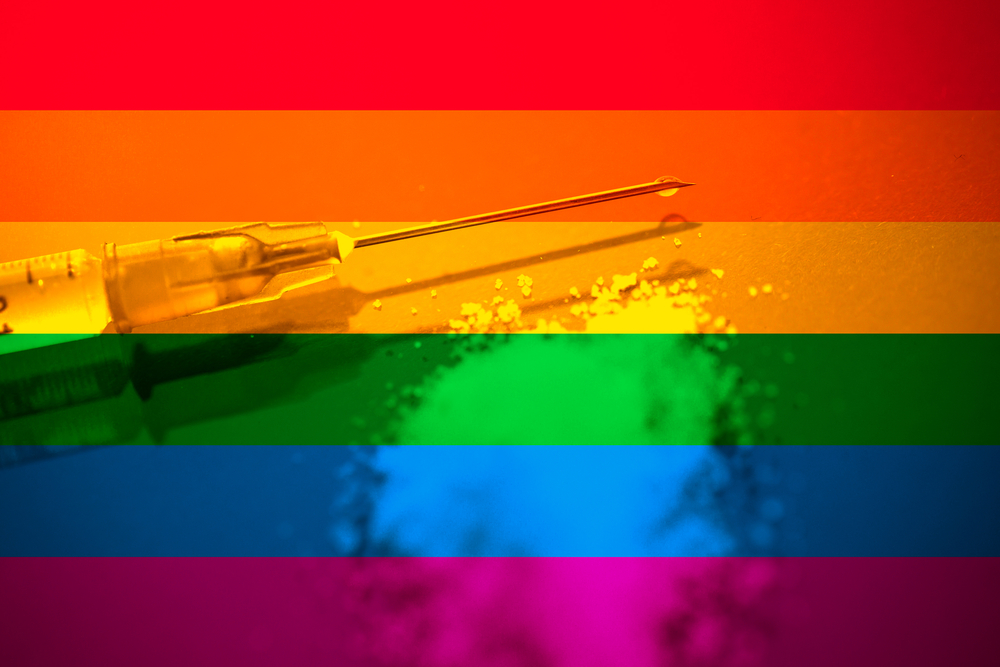 No one is immune to substance use disorder. It can strike anyone at any time, regardless of age, gender, nationality, ethnicity, class or sexual orientation. However, some groups are more at risk to fall victim to drug and/or alcohol addiction than others. Unfortunately, this is true for the LGBTQ community. This is mainly because of the mental health disorders that develop in this community as a result of abuse, discrimination, rejection and ostracism that they undergo. The good news, however, is that many resources are available to help members of this community conquer substance abuse.
If you or someone you love is a member of the LGBTQ community and is also suffering from alcohol and/or drug addiction, this page may address many of the questions that you have.
How is the LGBTQ Community Effected by Addiction?
Members of the LGBTQ community are more at risk to have substance abuse issues. Many of the emotional issues and mental health disorders that lead people to activating a drug and/or alcohol addiction are prevalent in the LGBTQ community. Here are some additional shocking statistics:
Among transgender people, 20 to 30% are abuse substances. This is compared to just 9% of the general population.
Gay and bisexual men are 12.2 times more likely to use amphetamines than straight men.
Nearly 40% of people who identify as lesbian, gay or bisexual have used illicit drugs within the past year. This is compared to 17% of those who identify as heterosexual.
Among LGBTQ individuals seeking treatment for substance abuse, transgender men and women are more than twice as likely to have a co-occurring mental health disorder than cisgender men and women.
These statistics show that for LGBTQ individuals, substance use disorder is more likely than for heterosexual and cisgender men and women.
Why Do LGBTQ Individuals Need LGBTQ-specific Treatment?
For individuals who are a part of the LGBTQ community, it's important that they find LGBTQ friendly treatment in a drug or alcohol rehab center. Not only do they need the assistance from addiction specialists as all patients do, but they also need experts that will understand their specific personal, psychological and personal challenges.
At The Recovery Center at Ridgefield, we understand the unique situation that members of the LGBTQ community are going through when they are seeking substance abuse treatment. We have specially trained addiction professionals who understand how to treat LGBTQ individuals. Upon admission, you will undergo assessment and evaluation so that an addiction specialist can formulate an individualized treatment plan for you.
The Recovery Village at Ridgefield is an LGBTQ-friendly option for substance abuse treatment in the Washington and Oregon area. Our center is located less than three hours from Seattle, Washington; less than 45 minutes from Portland, Oregon and only 20 minutes from Vancouver, Washington.
Should You Seek Treatment?
If you are suffering from drug and/or alcohol addiction, it's vitally important that you are able to seek treatment. If you are a member of the LGBTQ community, it's of equal importance that you find a treatment center that is LGBTQ friendly. At The Recovery Village at Ridgefield, we have the tools that you will need to begin a path to recovery.
We also offer multiple levels of treatment, depending on your needs. We offer residential treatment programs, partial hospitalization programs and intensive outpatient programs. In addition, we offer an extensive aftercare plan so that you can transition back into the real world with the necessary tools to maintain your sobriety.
Take that first step towards your recovery, and reach out to us today. When you call us, you will have a confidential conversation with one of our compassionate addiction specialists, and they will be able to discuss the ideal treatment options for you and your unique situation. Call us today, and take back control of your life.
Every recovery begins with a call.