Inpatient Drug Rehab
Patients in our residential drug treatment program live full-time at The Recovery Village at Ridgefield as they begin the road back to health. This helps remove them from the chaos of everyday life, allowing for a clearer focus on recovery.
Our inpatient rehab program allows you to recover in a safe environment alongside those who know your struggle — peers and staff alike. We maintain a low patient-to-staff ratio, so you receive more independent therapies than you would at many other drug rehab centers.
What is Residential Treatment Like?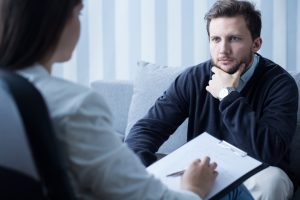 When you arrive, you will immediately start safely detoxing under close medical supervision. Alcohol detox usually lasts from 7–10 days; drug detox duration varies widely — from several days to several weeks — based upon the substance at hand. This period is often rather uncomfortable, but the real work can begin after your drug or alcohol detox.
How long you stay with us is ultimately determined by your treatment team and your insurance company, but residential treatment programs typically last for at least one month. Whatever the duration of your stay with us, here are some important elements of life at our Ridgefield campus.
---
Accommodations
Drug rehabilitation isn't a vacation, and we're not trying to paint it as one. However, recovery is much easier when you're comfortable. Expect to have a cozy bed, warm and personal touches throughout your room, a private bathroom and plenty of natural light. Since we treat both men and women, living areas are separated by gender.
During detox, each patient's clothing and linens are laundered for them and housekeepers take care of daily cleaning. Thereafter, patients tidy up their own living spaces, and can use the onsite laundry facilities. Retaining these real world responsibilities during treatment helps to ease the transition out of rehab.
---
Meals
Our private chef prepares three delicious, balanced meals per day. We respect dietary restrictions and accommodate food intolerances. Patients with eating disorders receive specialized treatment in this area, and work with a registered dietitian on individual recovery needs.
---
---
Therapy
Our patients are exposed to a variety of therapeutic methods, both traditional and evidence-based. On a given week, you will get a medical checkup, have several one-on-one meetings with your primary therapist, and participate in group therapy sessions. Patients also engage in recreational therapies such as art, music or sports therapy.
This balanced approach allows us to treat addiction holistically, and help you towards sustained recovery.
---
Recreation & Wellness
Recovery is about restoring balance to your life, and that includes the activities you love. We have an onsite gym, basketball court and yoga classes so you can stay fit while you're in addiction treatment. You can grab a board game to play with some other patients and staff. (Sobriety bingo is a big hit around here.)
With your treatment team's permission, you may be able to occasionally venture off campus for the likes of laser tag and bowling nights, or an afternoon hike in the beautiful Oregon or Washington mountains.
---
Inpatient vs. Outpatient Rehab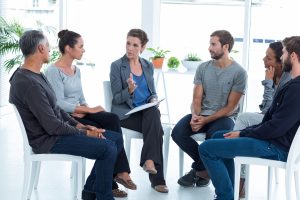 There is no one-size-fits-all treatment plan for people suffering from addiction. Some patients require residential treatment while others are better served in an outpatient setting. Only a medical professional can prescribe the best course of treatment.
Though residential rehab provides round-the-clock care, those in outpatient also receive a high level of accountability and structure. As a patient in our partial hospitalization or intensive outpatient program, you still have full access to our doctors, nurses, counselors and therapists — with the flexibility of living at home.
After our thorough and thoughtful assessment, we'll determine the right level of care for you. Whether you do inpatient or outpatient, our staff is fully invested in your recovery — from admission to aftercare.
---
Could Inpatient Drug and Alcohol Rehab Work for You?
If you or someone you love is struggling with substance addiction, now is the time to get help. Inpatient treatment allows you the freedom and focus to rebuild the life you deserve.
Give us a call to begin your own journey back to health — our help doesn't cost anything, and everything we discuss will be kept strictly confidential. Whether you have specific questions about inpatient substance abuse treatment or general questions about our Washington drug and alcohol treatment center, we're waiting with answers. If you need help sorting through your insurance information and figuring out the cost of treatment, we can help. Even if you just need a listening ear, our compassionate addiction advisors are available to privately discuss your situation.
Recovery is never easy, but it's always worth it. Now is your moment — take the first step.
We're Here To Help
We understand your pain — and we want to guide you on the path to recovery. Whether this is your first time confronting addiction or you've been through treatment before, we are here waiting to help you find real, lasting freedom. This is your moment — take the first step.
(360) 857-6655
We've got you covered
We accept most major health plans to help you pay for your drug rehabilitation treatment.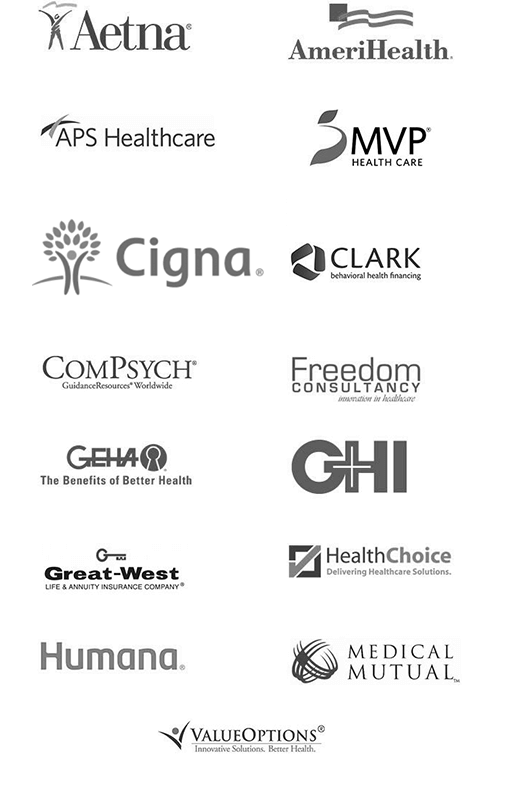 Please call for verification of benefits coverage or check with your health insurance carrier for final determination regarding specific covered services. All products, logos and company names are trademarks™ or registered® trademarks of their respective holders. Use of them does not imply any affiliation with or endorsement by them.