CDC Pledges Funding to Washington State to Fight Opioid Epidemic
If you or a loved one is struggling with addiction, help is available. Speak with a Recovery Advocate by calling
(855) 602-7202
now.
The Centers for Disease Control (CDC) has recently authorized funds totaling $28.6 million that will be distributed across American states and territories to fight the growing opioid epidemic. This is in addition to previous funding of $12 million announced in July of this year. Happily, Washington State is among the states receiving additional funds.
A National Response
The new funding is a part of the Overdose Prevention in States (OPIS) initiative by the CDC, which is comprised of three separate programs:
Prescription Drug Overdose: Prevention for States (PfS)
Data-Driven Prevention Initiative (DDPI)
Enhanced State Opioid Overdose Surveillance (ESOOS)
These programs work together to provide individual states with resources to fight the growing opioid crisis.
The PfS initiative is contributing $19.3 million overall, while the DDPI is putting in $4.6 million. These funds will be used to enhance specific prevention activities, such as current monitoring programs. It also looks to improve the feedback coming from those monitoring initiatives. Finally, the funds will also go toward messaging efforts that are working to educate the public about the risks of opioid use.
The ESOOS program is putting forward $4.7 million, aiming to keep better track of and prevent fatal and non-fatal overdoses. It also provides better support for medical examiners and coroners on the front line of the epidemic, in part looking to improve toxicology testing.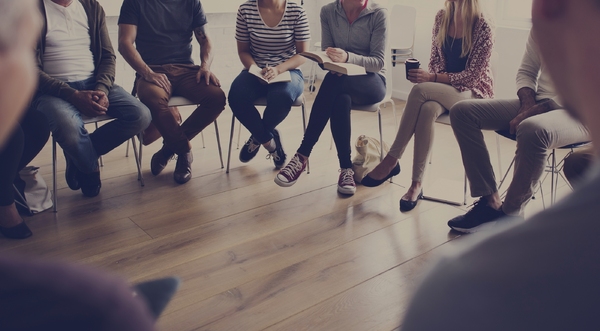 All of the added funding comes as a part of the Department of Health and Human Services' five-point strategy to fight the opioid epidemic, which aims to:
Improve access to prevention, treatment, and recovery services, including the full range of medication-assisted treatments
Target availability and distribution of overdose-reversing drugs
Strengthen understanding of the crisis through better public health data and reporting
Provide support for cutting-edge research on pain and addiction
Advance better practices for pain management
State Senator Patty Murray, who was vocal in the Senate about the need for more state funding from federal agencies, welcomes the incoming money with open arms, stating:
"I'm pleased states and communities are receiving the resources they need to combat the opioid epidemic. After hearing from patients, families, and community leaders around our state who are struggling with the devastating impacts of opioid addiction, I was proud to lead the fight in the Senate to fund state programs to tackle this crisis head on. Too many in Washington State are struggling with this addiction, and with this funding, our state can work to prevent opioid misuse and help those struggling with addiction to get the treatment they need."
Battling Opioid Addiction in Washington State
These new funds will help bolster ongoing efforts by the Washington State government to combat the growing crisis. In 2016, Governor Jay Inslee issued an Executive Order urging state agencies to form collaborative relationships with relevant groups and address opioid addiction. That Order outlined four major goals:
Prevent inappropriate opioid prescribing and reduce opioid misuse and abuse.
Treat individuals with opioid use disorder and link them to support services, including housing.
Intervene in opioid overdoses to prevent death.
Use data and information to detect opioid misuse/abuse, monitor morbidity and mortality, and evaluate interventions.
According to the University of Washington's Alcohol and Drug Abuse Institute (ADIA), nearly 700 people died from an opiate overdose in 2015. In the same year, over 14,000 people were admitted into treatment for opioid addiction.
If you are seeking treatment for opioid addiction in Washington State, Recovery Village Ridgefield is ready to welcome you. Our trained health professionals build evidence-based treatment plans designed specifically for your needs and offer a full range of care, from medical detox to aftercare and discharge planning. To start your journey towards wellness, contact us today.
Let's talk about your recovery