Puget Sound Shellfish Reveal Disturbing Drug Trends in Washington
If you or a loved one is struggling with addiction, help is available. Speak with a Recovery Advocate by calling
(855) 602-7202
now.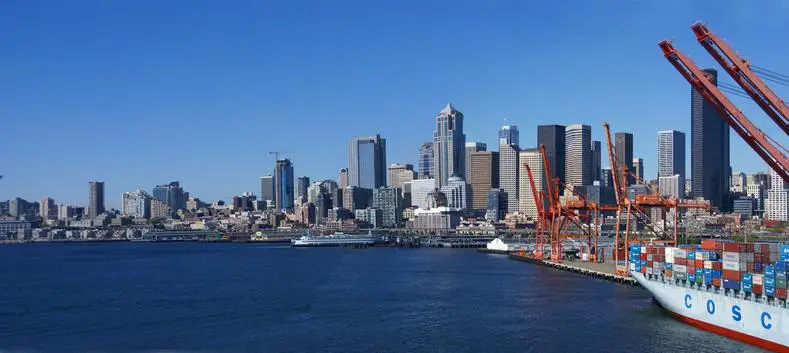 The opioid epidemic is so bad it has polluted the food supply. In Seattle, the shellfish are testing positive for oxycodone, an opioid.
This article discusses what these results imply for the rates of oxycodone use and abuse in the state. Where can Washington residents go if they need help with oxycodone addiction treatment?
Puget Sound Mussels and Washington State Rehab
Scientists who track pollution in Washington's waterways recently found trace amounts of oxycodone in mussels in the Puget Sound area. While these areas are not near the commercial fisheries for this seafood, the find does illustrate how high the opioid consumption rate is in the region.
The Puget Sound Institute said it was the first time that they have seen opioids in the local shellfish. US News & World Report suggests that the local wastewater treatment plants are tainting the ocean wildlife.
But that is not all the wildlife biologists found; KTLA 5 says the mussels were also tainted with cleaning products and detergents, seven types of antibiotics, five types of antidepressants, antidiabetic drugs, and a chemotherapy drug.
While the oxycodone doses were "100 to 500 times lower than you would need for an adult male," according to KTLA 5, the fact that these drugs are so prevalent in humans that they are contaminating the environment is highly significant. Of the 18 mussel samples, three were determined to be tainted with oxycodone.
Washington State's Opioid Crisis
Opioids are such a problem in Washington that Medicaid issued new prescribing guidelines for clinicians, saying, "Each additional day of prescription opioid use increases the risk of opioid use disorder." Their press release pointed out that 700 Washingtonians die every year from opioid abuse. The new prescribing limits suggest doctors should offer patients no more than a seven-day supply of opioids such as oxycodone, largely to lower the risk of oxycodone addiction.
This is a national issue beyond the borders of Washington State; the CDC suggests that 11 million Americans had problems with prescription opioids in 2016. Over the past 10 years, the problem has skyrocketed. Since the year 2000, more than 300,000 people have died just from an overdose of legal opioid prescriptions.
The Washington State rehab community has been battling this epidemic. The Washington Attorney General says that opioid addiction by itself now affects more than six out of 10 people. Go here for a chart that shows a breakout of opioid overdoes by the county in the state.
So, what is the answer to this devastating problem? The answer is to access Washington addiction treatment resources for help.
Getting Help – Washington State Rehab
With the opioid epidemic affecting families across the state, Washington State rehab facilities can give individuals and their families the help they need to change their lives. There is a way out of opioid addiction that is not in a body bag. We can help you change and support you in your journey to health. Contact us today.
Let's talk about your recovery