Oregon Coalition Calls for Change in Addiction Treatment Options
If you or a loved one is struggling with addiction, help is available. Speak with a Recovery Advocate by calling
(855) 602-7202
now.
America's drug addiction epidemic has left no state untouched, including Oregon. Particularly concerning is the rise of opioid abuse and addiction; between 2000 and 2012, Oregon saw a three-fold increase in unintentional overdose deaths from prescription opioids. More statistics reveal a shocking picture:
Over 4000 people died from unintentional opioid overdose between 2000-2012.
Over 15,000 people were hospitalized due to unintentional overdose 2000-2012.
In 2012, opioids were the leading type of drug abused in Oregon.
In 2013, 1 in 4 Oregonians received a prescription for opioids.
Opioid and other drug addiction cost Oregon taxpayers nearly $6 billion a year.
To date, there has been little movement on improving state access to addiction treatment for drug or alcohol dependency. Oregon recently ranked 51st in the nation in providing access to treatment.
The Oregon legislature created the Alcohol and Drug Policy Commission in 2009 to address the specific policy issues that surround drug and alcohol addiction; part of their mandate includes improving timely access to treatment. Unfortunately, the Commission has been criticized in the past for lack of significant movement on the issues surrounding addiction treatment and prevention.
A new advocacy group in Oregon is hoping to change that: Oregon Recovers.
Oregon Recovers
This new state-wide coalition of advocates is made up of people in recovery, their friends and family support networks, and other community stakeholders. Their mission is to provide treatment information and resources to those suffering from addiction, as well as hold policymakers accountable to the issues they need to address.
On October 1st at a park in Portland frequented by drug users, Oregon Recovers held a rally to draw attention to the current addiction public health crisis. Roughly 1,000 people were in attendance. A pile of single shoes totaling the same number was created in the middle of the rally; each shoe had a name on the sole representing somebody who has lost his or her life to addiction in Oregon.
The group has set itself an ambitious goal. Currently, Oregon is 51st in the nation when it comes to providing access to drug and alcohol addiction treatment. Within the next five years, Oregon Recovers wants to bring Oregon to the top of that list.
Mike Marshall, former executive director of the City Club of Portland, is heading the coalition and has been in recovery for nearly 10 years. He emphatically relayed the groups' first priority at the Portland rally, stating:
"Oregon Recovers will demand of the Governor and/or legislature that they finally empower and resource the state Alcohol & Drug Policy Commission so that the Commission can finally do what they were created to do: create a comprehensive, integrated plan that recognizes that addiction is chronic, progressive disease."
Oregon Recovers has a broad range of aims, including:
Reduce the stigma surrounding addiction
Broaden public understanding of the crisis, and addiction as a chronic disease
Advocate for the development of an integrated treatment plan for Oregonians suffering from addiction
Source revenue for the implementation of such a plan
High-profile partners are working with Oregon Recovers, such as The Alano Club, 4th Dimension Recovery Center, and the Addiction Counselor Certification Board of Oregon.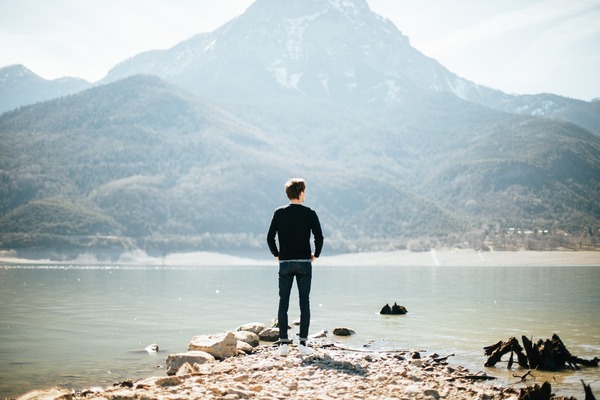 Treatment Options Are Available
If you or any of your loved ones are suffering from addiction in Oregon or elsewhere in the Pacific Northwest, help is available to you. The Recovery Village Ridgefield offers comprehensive treatment plans that are designed to suit your individual needs. Our campus is located deep in the peaceful forests of Washington State, providing a tranquil setting in which to pursue wellness. We are constantly working to help people overcome barriers to treatment. Contact us today to speak with one of our addiction treatment specialists about your treatment options.
Let's talk about your recovery