Exploring the Role of Drug Courts
If you or a loved one is struggling with addiction, help is available. Speak with a Recovery Advocate by calling
(855) 602-7202
now.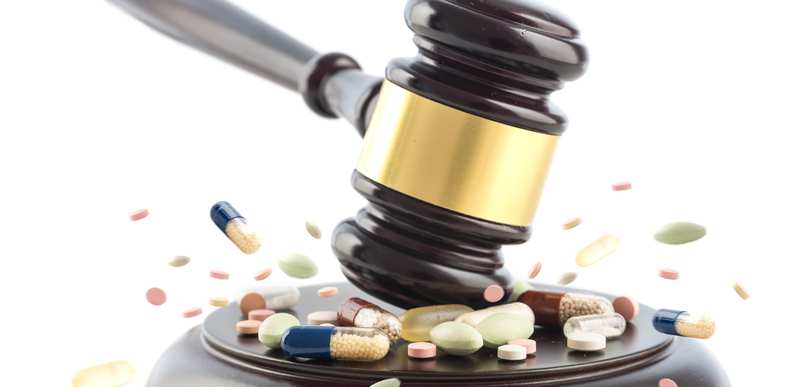 Washington State drug rehab is about to go to court. That is because the President's commission to combat the opioid epidemic is encouraging the federal government to establish drug courts in every district. With the opioid crisis affecting more than 2.1 million Americans, drug courts are alternative ways to help these individuals while diverting them from the federal prison system.
How do drug courts in Washington State work, and what impact have they had on addiction rates around the country?
What is Drug Court?
According to STAT, the President's commission is making available the funds necessary to establish drug courts nationwide.
Drug courts are judiciaries that handle juvenile and adult nonviolent substance abusers. The courts are viewed as less punitive and more treatment-oriented than the traditional judicial system. Drug courts typically focus on keeping offenders in treatment long enough for it to actually work.
Typically, representatives from the mental health and substance abuse communities, along with law enforcement and social services, join forces to help move the accused party into treatment instead of jail or prison. Washington State characterizes these courts as "problem-solving courts," and as of October 2017, 26 counties offered these judicial alternatives to traditional criminal courts.
The National Association of Drug Court Professionals (NADCP) has this to say about the efficacy of drug courts:
Drug Courts are the most effective justice intervention for treating drug-addicted people. Drug Courts reduce drug use. Drug Courts reduce crime. Drug Courts save money. Drug Courts restore lives. Drug Courts save children and reunite families.
The Postive Impact of Drug Courts
The NADCP tracks addiction statistics and the impact drug courts have on individuals and their families. The findings are astonishing.
Across the country, 75 percent of drug court graduates remain free from arrest two years after leaving the court-mandated treatment program.
Drug courts save taxpayers anywhere from $3,000 to $13,000 per individual. This includes reductions in incarceration costs, a decrease in repeat offenses and court costs, and reduced victimization.
Drug courts are six times more likely to keep offenders in treatment long enough to affect a cure.
Families are reunited after drug court; reunification rates are 50 percent higher than in the standard judicial system.
Drug courts have been able to reduce meth use in offenders by more than 50 percent.
A New York Times editorial recently laid out the facts around substance abuse; treatment programs work to reduce criminal activity in the affected population. Washington State has one of the highest rates of opioid addiction of any state in the nation. In terms of spending, the state ranks in the top 10 for total health care costs from opioid abuse, and the annual price tag is more than $977 million. That breaks out to $138 per capita for every citizen in the state.
The costs of opiate addiction are rising along with the rates of those addicted. The expansion of the drug courts system is both a humane and necessary response to the opioid epidemic.
If you or any of your loved ones are struggling with addiction, please do not hesitate to contact us. We can help by providing highly individualized care in a clean, safe environment.
Let's talk about your recovery