Examining the Role of Sleep in Addiction Recovery
If you or a loved one is struggling with addiction, help is available. Speak with a Recovery Advocate by calling
(855) 602-7202
now.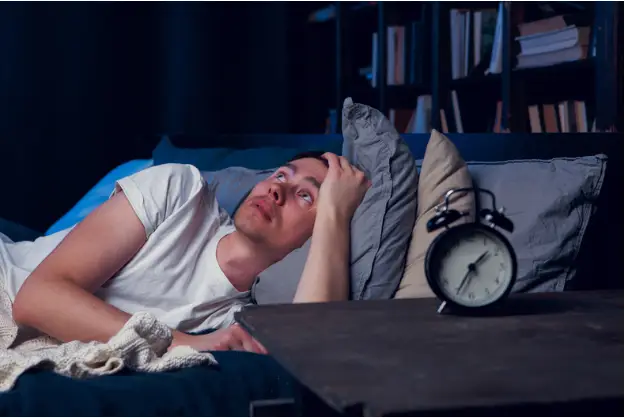 There are many lifestyle changes that can contribute to a successful recovery from substance abuse and addiction, such as diet, exercise, and appropriate medications. However, a recent study has brought to light an often-overlooked factor that could have a major impact on the progress of your recovery: sleep.
A good night's sleep is important for everybody, playing a role in physical, mental and emotional health. For recovering addicts, in particular, sleep can be a major problem. Addressing this issue while in recovery can significantly reduce the risk of relapse.
New Study On Sleep During Recovery
Researchers from Penn State's College of Medicine have conducted a study that found that quality of sleep was directly linked to both a recovering person's mood as well as his or her instances of cravings. The study followed 68 recovering opioid addicts in a treatment center in Pennsylvania. Using a smartphone app, the team surveyed the patients four times a day about the quality of their sleep, their positive or negative moods, as well as their level of drug cravings. They also conducted in-person visits to discuss difficulties and answer questions.
The results showed that lower quality sleep caused higher levels of drug craving throughout the day, as well as more negative moods. This the first study to demonstrate the connection between a patient's positive mood and lower levels of cravings.
These findings demonstrate that sleep is a critical risk factor during recovery. It also opens the door to further research into the links between sleep, mood, and cravings for other drugs, as well as the effect sleep has on the overall recovery process.
The Relationships Between Sleep and Substance Abuse
Medical professionals have been aware for years of a connection between sleep issues and addiction. People suffering from substance abuse disorder are five to ten times more likely to experience a co-occurring sleep disorder, according to Dr. Khurshid A. Khurshid, Associate Professor in the Department of Psychiatry at the University of Florida College of Medicine.
Addicts often use drugs or alcohol as a sleep aid and find that they have extreme difficulty falling asleep without the assistance of drugs. However, many substances actually inhibit sleep, contributing to insomnia, restless leg syndrome, and increased sleep apnea.
Sleep aids are also a risk factor when treating sleep disorders in recovery. Their addictive qualities make them prone to abuse by recovering addicts, although new treatments are currently being developed that pose less danger.
Lack of sleep can significantly inhibit the recovery process by increasing stress, irritability, and mental exhaustion. Recovery is hard work, and that energy could be better used in working toward your wellness goals and sobriety.
Tips For Better Sleep In Recovery
There are a number of ways you can work on getting a better night's sleep while attending recovery without resorting to medications.
Create a bedtime routine and stick to it, including going to bed at a consistent time.
Eliminate distractions such as lights, sounds, television, and electronics.
Avoid caffeine, nicotine, and exercise before bed.
Try Cognitive Behavioural Therapy (CBT) to learn additional techniques and find the root of your sleep problems.
A healthy recovery requires healthy sleeping habits. At Recovery Village Ridgefield, we understand the importance of addressing the mind, body, and soul in recovery. Our evidence-based treatment plans are individualized to suit your specific needs, and the soothing natural landscape of the Pacific Northwest is the perfect setting to pursue wellness. Contact us and start your journey today.
Let's talk about your recovery