Guide to Employee Assistance Programs
If you or a loved one is struggling with addiction, help is available. Speak with a Recovery Advocate by calling
(855) 602-7202
now.
As the opioid addiction crisis stretches into every aspect of daily life, employee assistance programs (EAPs) can help people caught in the terrible cycle of living with substance use disorder. An EAP can be a lifeline for both employees and employers; data suggests that, of the 14.8 million Americans that currently use illegal substances, 70 percent still hold down jobs.
This article explores how employees can use EAPs to begin addiction treatment. How do EAPs work? Why may they be a way to step into a recovery program effectively? What are the pros and cons of choosing this avenue to addiction treatment?
EAPs and Addiction Treatment
The National Council on Alcoholism and Drug Dependence Inc. (NCADD) says that substance use costs employers $81 billion each year. EHS Today reports:
"Drug use, abuse or addiction among employees and their family members can cause expensive problems for business and industry, ranging from lost productivity, absenteeism, injuries, fatalities, theft and low employee morale, to an increase in healthcare, legal liabilities and workers' compensation costs."
EAPs were created to address the problems of substance use and their effects in the workplace. They are a means of providing employee assistance for addiction treatment and as such, are generally defined within an employee benefits package. An EAP can provide employees with resource referrals but it can also help employers understand how to handle these issues when they crop up in the workplace. These services are usually offered 24/7 and with no out-of-pocket costs.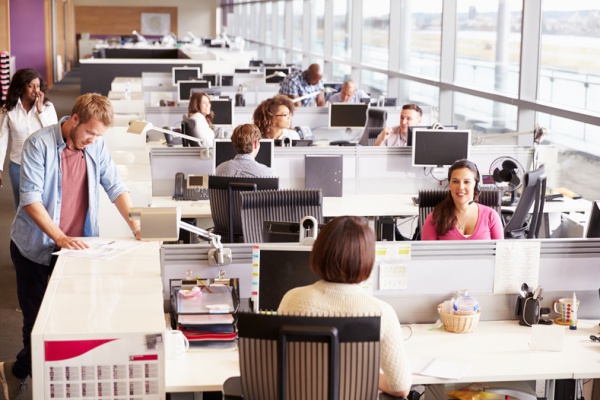 EAPS CAN HELP BOTH EMPLOYEES AND EMPLOYERS.
EAPs in the workforce have been shown to be very effective at providing assistance to both employers and employees. Comp EAP reports that an absence of an EAP in the workplace means more work absences, higher safety risk and lessened productivity. They point out some of the benefits of EAP include:
Enables earlier identification of substance use disorder and mental health issues.
Reduces the stigma or other barriers to accessing treatment.
Helps with referral and advocacy for treatment and helps families trying to navigate a complex behavioral health network.
EAPs in the workplace generally offer a continuum of services that could include:
Education for employees and employers. This could be via a virtual or face-to-face assessment for employees or management training.
Family support to help them understand the behavioral healthcare system.
Referral and advocacy for workers.
Legal or financial advice.
Peer group programs and web-based educational training.
Establishing and maintaining an employee reentry policy after outpatient or inpatient treatment.
Cultural training to help others understand the disease of addiction.
It is important to note that EAPs are designed not only for people struggling with substance use. The programs can also help employees better manage their finances or help with work-life management issues and even build morale. The whole point of EAPs is that these programs help employers by improving how the employee copes with their life and workplace. This improves employee productivity, which ultimately saves the employer and their company millions annually.
EAPs are an important part of addiction treatment resources and a proven value-add for employers. To find out about other resources for substance users, contact us today!
Let's talk about your recovery