Returning to Work After Rehab
If you or a loved one is struggling with addiction, help is available. Speak with a Recovery Advocate by calling
(360) 857-0007
now.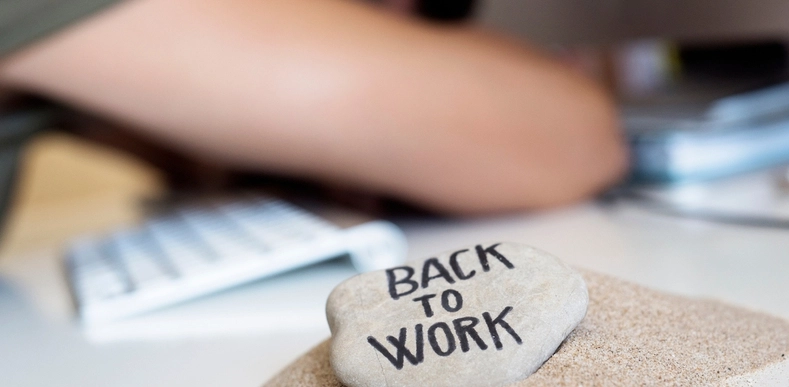 According to Workforce, of the 40 million people living with a substance use disorder, only about 1 in 10 will receive treatment this year. Of that small percentage, many will return to work to regain a new sense of self as they recover from addiction.
Returning to work after participating in a drug and alcohol rehab program can be uncomfortable and stressful. Returning to work after rehab can be a challenge, but there are steps you can take to successfully maintain sobriety at work and beyond.
What Comes After Drug and Alcohol Rehab
"Though crucial for an employee on the road to recovery, going back into the workplace can also be a stressful, difficult process." – Workforce
While going back to work after drug and alcohol rehab is hard, it does offer important consistency in the lives of people in recovery. For some, work provides necessary stability.
Before attempting to return to work after drug or alcohol rehab, understand that the Americans with Disabilities Act (ADA) provides certain protections to people living with substance use disorder, namely, that "reasonable accommodations" be made to allow these people to attend Narcotics Anonymous or AA meetings, see a therapist, or engage in other treatment.
While rehab affects your job, the Family and Medical Leave Act allows Americans to take medical leave without providing HR with specific details as long as they have a diagnosis from a healthcare professional.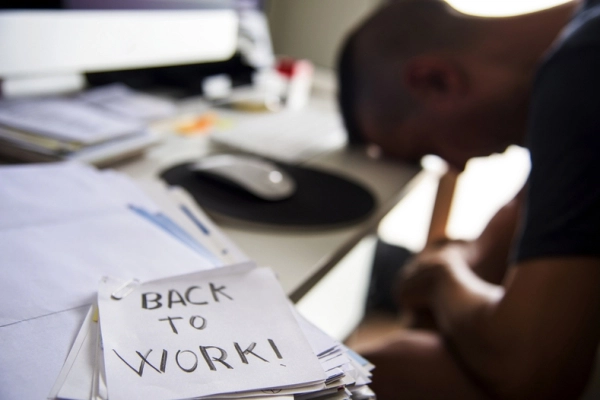 That is in part why Workforce recommends that you communicate with your human resources department to create a work plan to accommodate what you need to continue your recovery. They suggest a return-to-work meeting with HR, to create some guidelines to ease the transition back to the job. Things to consider include:
Will there be any new restrictions on you when you return?
Will HR be monitoring your treatment?
Will they be conducting random drug testing?
These return-to-work documents can be crafted with a counselor for HR's review.
The First Day Back
Keep in mind that the first day back will be the hardest. Consider how you will answer questions about where you have been. If happy hours were a standard part of the week, you should be prepared to address co-workers that want you to go to the bar after work. No matter how you decide to approach the issue, keeping your story consistent will help prevent additional stress.
Interventionist Mark Cantor makes an important point for your return from Washington State alcohol rehab or drug rehab. They say:
"Past behaviors will have to be considered and sometimes be answered for. The good news is that getting sober is kind of a mea culpa, and if you're smart, you'll use this opportunity to put these old behaviors and your previous reputation behind you."
As time progresses, the normal stresses of work will hopefully not be as hard as that first day and the first week back from drug and alcohol rehab. What you may find surprising is that, while some people may just avoid you if you are honest about your recovery, you may also find support in the most astonishing places.
Taking Control of Substance Misuse
Managing a return to work starts with being sure to get the appropriate addiction treatment in the first place. The Recovery Village Ridgefield offers a peaceful environment in which to center yourself and start on a journey of true healing from your substance use disorder. Contact us today to learn about your treatment options.
Let's talk about your recovery