Why Accreditation Matters in Drug Rehab
If you or a loved one is struggling with addiction, help is available. Speak with a Recovery Advocate by calling
(855) 602-7202
now.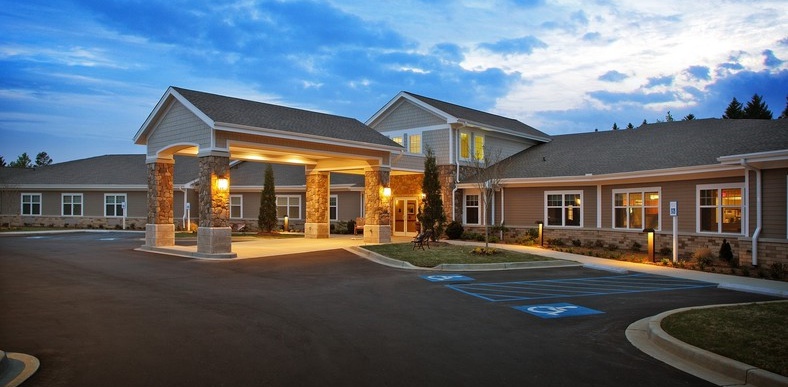 Choosing the right rehabilitation facility can move you two steps forward in your battle against substance use disorder – or slow down your progress. There are all kinds of facilities out there and they have different ways of helping you recover. It can be tough to figure out which rehab facility to choose.
However, there is one requirement that you must always look for first, before delving into the types of programs and facilities the rehab clinic offers. That one requirement is professional accreditation. Finding an accredited drug rehab facility ensures that you are obtaining the best care possible.
This article explains exactly why it is essential to choose a drug rehab facility that is accredited. Who does the accrediting? How can you find out whether a particular rehab is accredited? Why does it matter so much?
Why an Accredited Drug Rehab Facility Is Better
Accreditation for a rehab facility is a rigorous process that establishes the facility is both effective in treating substance use disorders and acts ethically in the course of their responsibilities. The Public Health Accreditation Board has seven steps for public health accreditation that includes extensive due diligence, from reporting and documentation of facility outcomes and programs to the local accreditation agency to on-site visits and inspections. It is thorough and helps keep patients safer while ensuring more effective care.
The Public Health Accreditation Board is a nationwide organization that oversees local health departments in their efforts to inspect and maintain the quality of accredited drug rehab facilities. The organization suggests that the process of accreditation aids in:
Identifying the weaknesses and strengths of a drug rehab facility.
Understanding the organization's ability to provide the 10 Essential Public Health Services.
Improving the rehab facility's communication with the state board of health.
Helping the accredited drug rehab facility gain more funding.
Improving clinical and operational best practices at the facility.
Creating greater accountability and transparency with patients and the general public.
There are four additional types of accreditation to look for beyond the Public Health Accreditation Board. You can also look for accreditation from:
Each of these organizations requires rigorous standards to achieve clinical and operational accreditation. The good news is that a high percentage of American rehab facilities are also accredited. Make certain you make this a top question to any rehab facility you may be calling before determining which facility is right for you or your loved one.
Choosing a facility to launch your recovery is crucial to providing the tools you will need to detox and begin down the path toward health. There are dozens of Washington State addiction treatment resources available today, making it difficult to know which facility is best for you or your loved ones. Starting your search for help means scouting, first, for accredited drug rehab facilities. Once you have obtained a list of facilities with accreditation, then begin to look for specialized treatment programs tied to the kind of help you may need. To find out more about our residential treatment facility, contact us today!
Let's talk about your recovery