Our Addiction Treatment Centers
Finding an addiction treatment center that offers high-quality care can be the key to long-term recovery. With two facilities, one located in Vancouver, WA and the other in Ridgefield, WA, The Recovery Village Ridgefield connects clients in the Pacific Northwest to evidence-based treatment for addiction and co-occurring mental health conditions.
The Recovery Village Ridgefield's drug and alcohol rehab treatment facilities are easily accessible from Washington State and Oregon. Through coordinated treatment, these centers work together to provide clients with a comprehensive, complete continuum of care.
Delivering the highest standard of addiction treatment, The Recovery Village Ridgefield's residential treatment center offers inpatient, partial hospitalization, intensive inpatient and outpatient programs.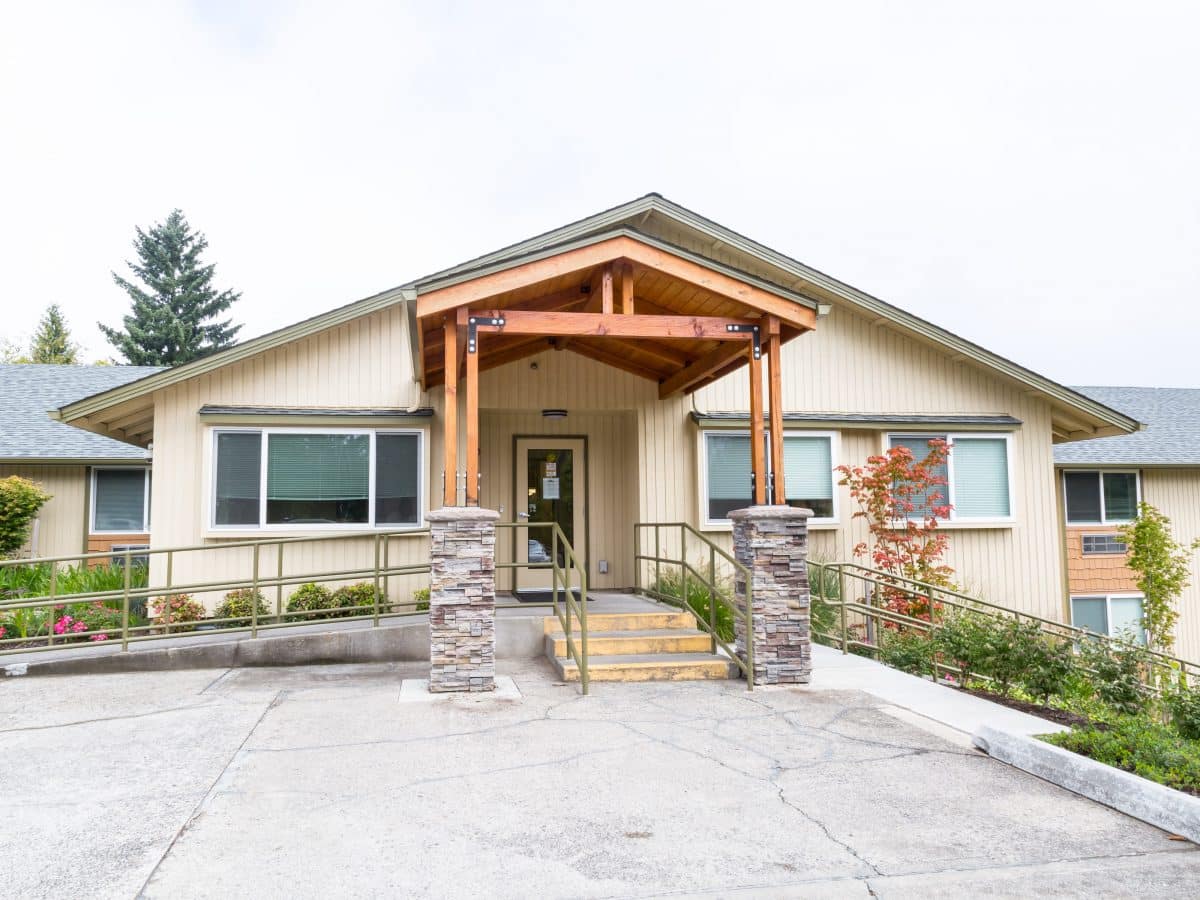 Learn More About Our Residential Treatment Center
---
Located a short drive from The Recovery Village Ridgefield's residential treatment facility, just outside of Portland, Oregon, our detox center provides 24-hour supervised care for drug and alcohol detox.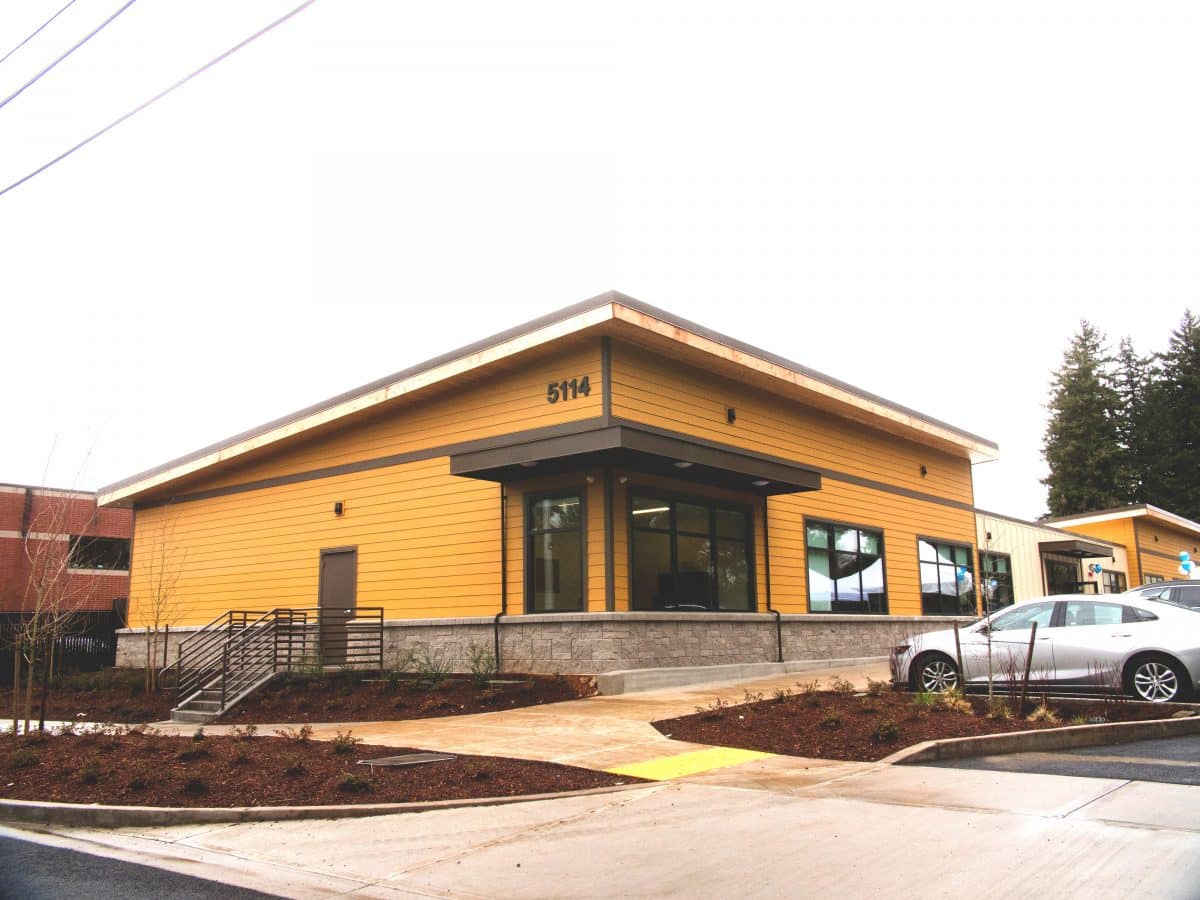 Learn More About Our Detox Center
---
Accommodations and Amenities
Clients at The Recovery Village Ridgefield have access to scenic views, comfortable living accommodations and a broad range of amenities, including: 
16 detox beds

32 residential and 32 outpatient beds

Nutritious meals and snacks 

Yoga, equine, art and music therapy

Exercise gyms

Basketball court
If you are ready to take the first step toward recovery, we're here to help. Reach out to a representative at The Recovery Village Ridgefield today to learn more about treatment options. 
What Our Patients Say
It's was a great experience I would highly recommend coming here for recovery. All the staff is warm and comforting as well as welcoming
RVR changed my life! I met a lot of cool people while here, and the staff was very nice. I would recommend this place to anyone in need of recovery. I am thankful to all the staff here and am a better person because of everyone I met while in treatment.
William J.
22:09 13 Mar 20
I loved my stay here! The staff was great, the receptionist , Jacquelyn was very helpful and kind! The Bhts, nurses, Nikki, Emily and the housekeeper Kelsi, made my stay comfortable and gratifying. Without Recovery village and the support I got here , recovery wouldn't have been possible. THANK YOU EVERYONE AT RVR !!
Danielle C.
04:57 12 Mar 20
I believe everyone has the power to pull themselves from the depths of hell and some need a little extra guidance. I found myself in a very dark place and by luck I clicked on RR's phone number. From the beginning they were fast, resourceful and concerned for my recovery. I went to their detox facility where I met an incredible staff that continued on to the treatment facility. I was terrified of what would come next and was shocked by what I found. Every single employee there was routing for our recovery. Round the clock care, behavioral therapists, assigned physicians, guest speakers and one of the best doctor's in the west coast. I went from not seeing a tomorrow to looking forward to the rest of my life. I highly suggest taking the first steps to freedom right here! Thank you for giving me my life back 💗
RVR saved my life! The program is great! I am so thankful I got to come here! The education on the disease of addiction is very thorough, as well as the education on other issues such as codependency, communication and much more! For the most part, the staff is great and very knowledgeable! The BHT's and nurses are absolutely fantastic! I have nothing but amazing things to say about Emily the case manager! She works her butt off and is always there no matter what you need! Dr.Roa and Linsey NP are so so kind and will always listen to your struggles and needs.There were some hiccups along the way, as there would be anywhere! Most things were handled appropriately! I am giving 5 stars for what was said above...however, below is some issues I would address:The constant rules changing, we all signed a handbook and there were changes to said handbook at least once a week, what we sign is what we should be going by. A short break between the morning class from 9:50-1150 would have been nice, the room gets stuffy and it's hard to focus while you're sitting there for so long. Mary NP, was very short and very rude to me every time I tried to talk to her. Even starting at detox. I never felt that she listened to me. Many other clients told me the same thing. The nurses are AMAZING! I personally think you need more than one nurse for the main med pass times, as we sometimes waited hours for our medications. Also, meds that I had been on for years were "expired" in the system and it took 3 days to get them back on my med list...there really needs to be a better system. Better locks, alarms, security systems, dowels in the windows down in the cottages. I had a very scary event happen to me while I was there and this was something I was promised (double locks window dowels) and it never happened. All in all, I had a great experience! Jeanie (counselor) is hands down the best clinician I have ever seen! Kelsi in house keeping always had a smile, always says hi and asks how you are doing, she is fabulous! BHT's Haley, Kylie, Lisa, Michelle, Kira, and Scott always had a smile are their face and were always there for me! Jenn (clinical director) is one of the most kind hearted people I have ever met! Thank you all again!
Elizabeth T.
22:42 09 Mar 20
I had an amazing experience. Lots of love. Lots of support. I felt way more alive after I graduated from the recovery village.