The Importance of Working in an Addiction Facility in the Pacific Northwest
If you or a loved one is struggling with addiction, help is available. Speak with a Recovery Advocate by calling
(360) 857-0007
now.
Addiction treatment providers and support staff provide valuable, life-saving services in the Pacific Northwest and throughout the country. There is a diverse set of different career paths and roles related to addiction recovery, but each one plays an important part in providing people with the help they need.
Addiction's Impact on the Pacific Northwest
It's believed the stressful impact of the ongoing pandemic caused drug overdose deaths to rise across the United States, including in states like Oregon and Washington. Deaths in Washington rose 30% from 1,259 in 2019 to 1,649 in 2020, with opioid-related deaths rising 40% year over year. Across the nation, there were 81,000 overdose deaths recorded from May 2019 to May 2020. This is the highest number ever recorded within one year.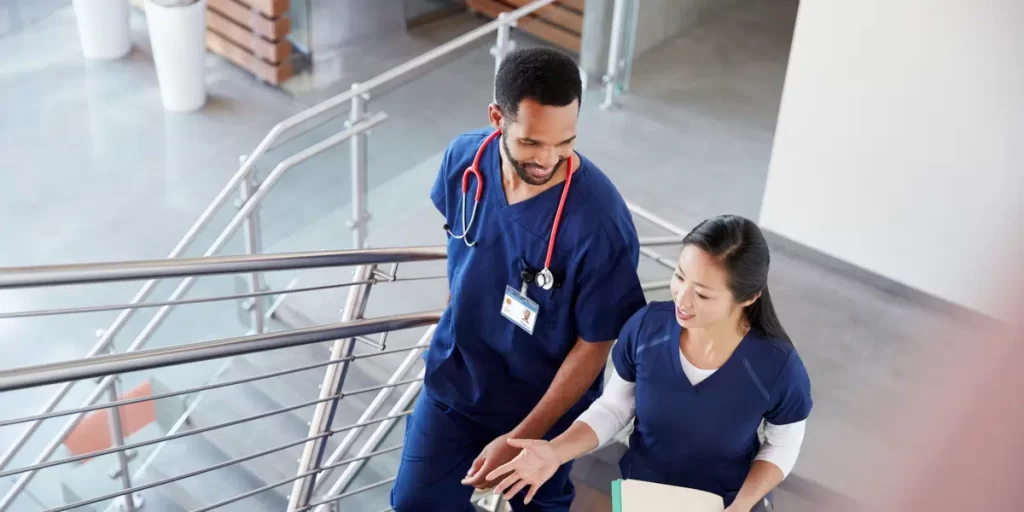 The Importance of Addiction Specialists
More people are turning to drugs and alcohol to cope with mental health issues, especially in the wake of the pandemic. This leads to increased risks of addiction, overdose and other dangerous outcomes, so addiction treatment providers are more important than ever.
The following provides an overview of the different types of duties and responsibilities you may have in your addiction recovery career.
Evaluation, Treatment and Administration
In a clinical setting, addiction professionals are responsible for diagnosing substance use disorders and any co-occurring mental health conditions. They work to create an individualized treatment plan that helps address substance use, addiction and other underlying concerns. Treatment typically includes detox, individual and group therapy, counseling, medication and education, all of which are delivered by addiction specialists and support staff.
Emotional Support
A person's addiction affects their family members, friends, loved ones, teachers, employers and community in general. Addiction professionals work to support all these individuals by answering questions, educating them about addiction and relapse, providing family resources like therapy and fostering helpful conversations. For recovery to be successful, it's important for everyone to be on the same page, understand the true nature of addiction and learn healthy ways to support an addicted loved one.
Crisis Management and Community Health Education
Addiction specialists are also highly trained in crisis intervention and prevention. They may provide harm mitigation services, such as needle exchange programs, fentanyl test kits and Narcan doses. They also educate people on how to identify and respond to overdose situations and other crises. They may participate in community events to raise awareness about substance use, warning signs of addiction and preventative measures.
Advantages of Working in Addiction Treatment
A career in addiction treatment and recovery is a fulfilling path that deeply impacts lives each day. Addiction specialists and support staff enjoy several benefits, including good pay, advancement opportunities and high job demand. People who go down this career path can find open positions nearly anywhere they want to live, as addiction professionals are always needed to help more people begin and maintain recovery.
Types of Jobs in Addiction Treatment
Career opportunities within the addiction and recovery treatment field may include:
Physicians
Nurses
Therapists
Counselors
Psychologists
Psychiatrists
Behavioral health technicians
Detox specialists
Dieticians
Social workers
Administrative roles
Maintenance workers
Career Openings at The Recovery Village Ridgefield
The Recovery Village Ridgefield is always looking to add caring professionals and support staff to our teams. Our network of facilities employs over 800 people nationwide, and we provide competitive benefits, including 401(k), dental, vision, medical, paid time off and more.
If you're interested in becoming part of our team, visit our career portal page to see an up-to-date list of available job opportunities. As of this posting, we are looking for an experienced group therapist to help provide life-saving care for our recovering clients.
Let's talk about your recovery