Art Therapy in Addiction Treatment
If you or a loved one is struggling with addiction, help is available. Speak with a Recovery Advocate by calling
(855) 602-7202
now.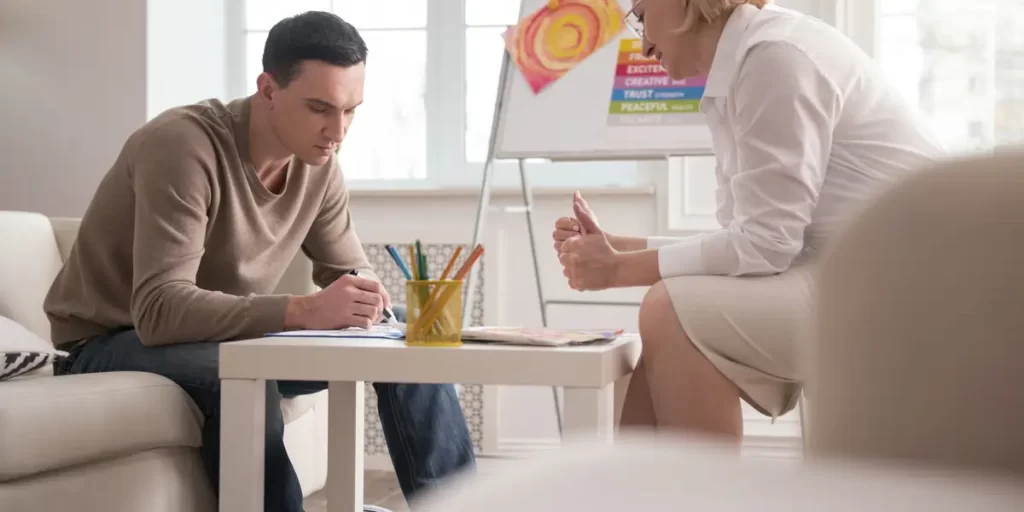 Many of us appreciate the beauty of art and enjoy expressing ourselves through varying artistic mediums such as painting or sculpting. However, did you know that art can also be used to help individuals who are recovering from addiction? Art therapy is becoming an increasingly popular method utilized by treatment centers to help patients suffering from alcohol and drug abuse. Many Washington drug rehab centers are seeing the benefits of art therapy for their programs and patients.
Art therapy, as defined by The American Art Therapy Association, is "used to improve cognitive and sensorimotor functions, foster self-esteem and self-awareness, cultivate emotional resilience, promote insight, enhance social skills, reduce and resolve conflicts and distress…Art therapists work with people who are challenged with medical and mental health problems, as well as individuals seeking emotional, creative, and spiritual growth."
Benefits of Art Therapy
The benefits of art therapy can help ease the addiction recovery process. From a physical standpoint, many recovering addicts may have deteriorated motor functionality which can take significant time to heal. Others will also experience pain, nausea, headaches, and more while they are detoxing. Art therapy can help to improve motor function in recovering addicts, and creating art can also help reduce anxiety or stress during the withdrawal process and channel that energy in a positive manner. Art therapy also provides an outlet for individuals in recovery to focus their time and attention, which can help ease boredom or agitation during withdrawal. Focusing on creating something positive, such as artwork, can help put the struggle of the physical pain in perspective and make it seem less daunting.
One of the most important benefits of art therapy in addiction treatment is that it helps patients build their self-esteem and self-awareness. Far too often, people plagued by addiction do not know their own worth. Building up patients' self-worth and value increases the likelihood of a successful recovery.
Art therapy also provides a forum for expression. Many addicts suffer from co-occurring disorders and abuse substances to self-medicate or cope with past trauma. Art allows for communication without words and helps addicts process past demons by creating beautiful masterpieces. This is symbolic of the transformative power of substance abuse treatment as well. Life is still beautiful and worth living with a different perspective, just as a blank canvas can be transformed into a colorful and rich creation.
Drug rehab programs that incorporate art therapy offer a holistic approach to addiction recovery. There are also several other therapies that can be customized based on your unique needs and health concerns. Your path to sobriety can start today; take the first step and contact us to learn about our individualized programs. Everything is confidential, and we are available any time of day. Let us help you start to paint the masterpiece of your new sober life.
Let's talk about your recovery