Motivational Interviewing
If you or a loved one is struggling with addiction, help is available. Speak with a Recovery Advocate by calling
(855) 602-7202
now.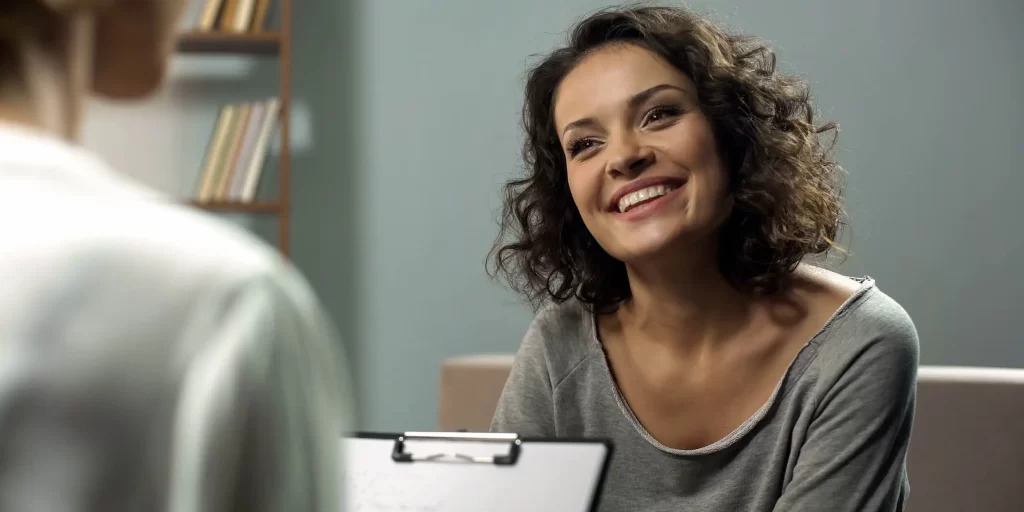 Most people want to be listened to. But that's only part of what makes the motivational interviewing technique so effective as part of addiction treatment. As a science, motivational interviewing is part of behavioral therapy that has been empirically proven to be an effective part of the standard clinical practice of addiction treatment.
Motivational Interviewing Aids Addiction Treatment
A recent peer-reviewed article on the National Institute of Health studied the effectiveness of motivational interviewing as a tool in addiction treatment. The study looked at more than 400 individuals entering outpatient addiction treatment. These patients were divided to receive either standard intake sessions or motivational interviewing. What they found was that there was statistically significant proof that motivational interviewing kept people entering addiction treatment more engaged through the first month of their rehab process.
But what is motivational interviewing? Can it help patients recover faster during addiction treatment? What effect does motivational interviewing have on curbing relapse after addiction treatment is complete?
What Is Motivational Interviewing?
The National Institute of Justice (NIJ) describes motivational interviewing (MI) as:
A brief client-centered, semi-directive psychological treatment approach that concentrates on improving and strengthening individuals' motivations to change.
Motivational interviewing can be used on a variety of substance use behaviors, according to the NIJ, such as gambling disorder, smoking and eating disorders. But the therapeutic approach was created to motivate people with substance use disorder to take the steps needed to heal and withdraw from the drug. It's an effective way to sharpen the focus of people that "may be ambivalent about changing their behavior," according to the NIJ.
MI uses reflective listening and empathy and incorporates four methods of treatment delivery:
Expressing concern, compassion and empathy toward the patient by encouraging a respectful collaboration between therapist and patient. The goal is to complement and support, not denigrate or judge.
Developing "discrepancy," which is an approach that seeks to help the patient understand where they are in their substance abuse cycle versus what they need to do to move forward toward a future where drugs or alcohol have less control over their lives.
Rolling with patient resistance to changing their behaviors. Instead of fighting against reluctance to change, reflective listening is used to explore this reluctance and eventually overcome it. This approach acknowledges that overcoming resistance to rehabilitation is a normal part of the treatment process.
Developing self-efficacy, which empowers the individual to tackle obstacles that are preventing change from occurring.
As a treatment modality, MI can be conducted as a stand-alone therapy or as a part of a treatment regime that includes other clinical methods.
One classic textbook in the field calls motivational interviewing, "a technique in which you become a helper in the change process and express acceptance of your client." The idea is that the therapist becomes the conduit for the person's own personal goals to manifest, elevating their underlying desires to eliminate substance use from their lives. It's an effective part of Washington State addiction treatment in helping people recover from substance use disorder. If you are looking for an integrated addiction treatment program, The Recovery Village Ridgefield may be the right fit for you. To learn more about admissions, contact The Recovery Village today.
Let's talk about your recovery