Spice/K2 Addiction Treatment & Rehab in Washington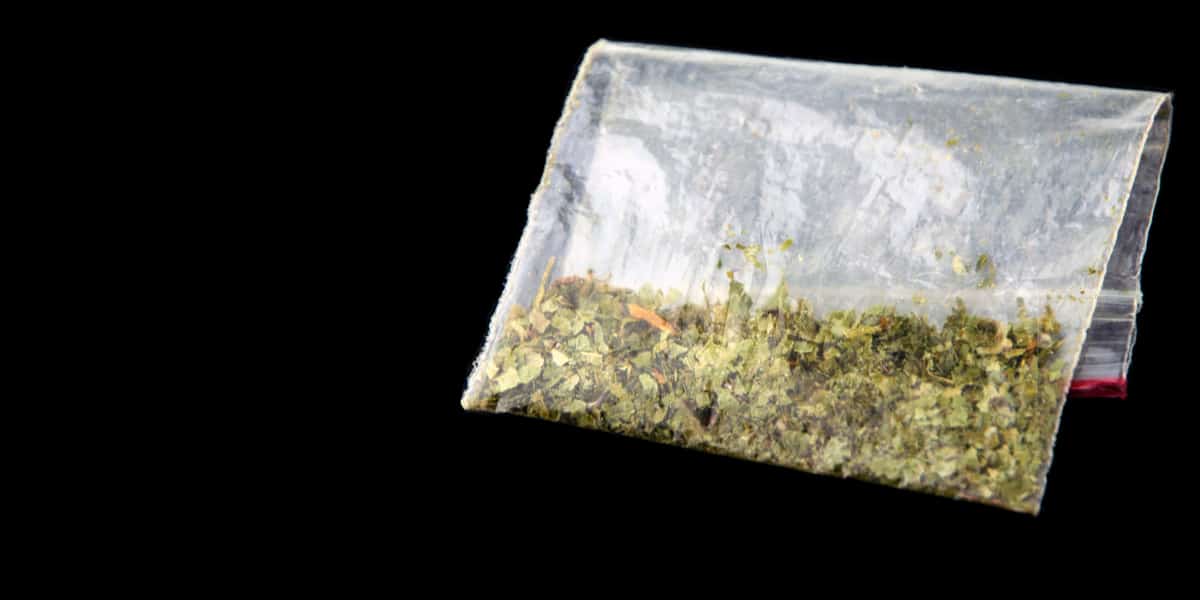 Synthetic cannabinoids, including spice/K2, have been sold in the U.S. since 2008. These drugs were initially marketed as "synthetic marijuana," and they were supposedly a safe alternative to marijuana. However, synthetic cannabinoids have been found to carry a high risk for addiction and other negative side effects, which may be fatal in some cases. 
Synthetic cannabinoids are sometimes laced with incredibly dangerous chemicals. These chemicals include fentanyl, a deadly synthetic opioid, and superwarfarin, a chemical used in rat poison. This article will address topics about spice/K2 addiction treatment, choosing a rehab and what to expect during the process.
Spice/K2 Treatment Options
Synthetic cannabinoids, including spice and K2, create challenges for medical professionals and rehab centers. Because the chemical identity of these drugs is often unknown, unexpected side effects can occur during intoxication or detox. Many chronic users who attempt to quit on their own suffer from debilitating withdrawal symptoms that make recovery incredibly difficult. 
Chronic users often find that the best way to overcome K2/spice withdrawal is through professional treatment. 
Medical Detox
Spice drug treatment generally requires a medically supervised detox period. Detox and withdrawal are associated with uncomfortable and even dangerous symptoms. Several studies have found that medication can significantly improve outcomes. 
Medications that may be prescribed to patients in medical detox include:
Benzodiazepines (anti-anxiety medications)

Barbiturates (sedatives)

Quetiapine (antipsychotic drugs) 

Some facilities have had success in curbing cravings by using

naltrexone

, which is normally prescribed to help clients in recovery from opioid use disorders
Residential Treatment Programs
Most people who have undergone medically supervised detox will transition into a residential treatment program. Some people with moderate synthetic cannabis use disorders may not require medical detox. In these cases, it may be more appropriate to begin treatment in a residential program. 
Residential rehab provides a safe environment with 24/7 access to medical professionals who can address questions or concerns as they arise. In addition, residential K2/ spice rehab allows staff to monitor withdrawal symptoms and recovery progress, making adjustments when needed in order to maximize successful outcomes.
Outpatient Rehab
People who have mild dependence on K2 or spice may find success by participating in an outpatient program without a residential stay. People who have completed a residential program can continue their recovery by participating in an outpatient program. 
There are many types of outpatient programs, ranging from all-day intensive programs to weekly therapy sessions. Typically, clients will begin in an intensive program and gradually reduce the intensity of the program over time. Outpatient programs have proven to be incredibly helpful to people who are in the early stages of recovery. Many people in these programs develop strong social networks and find new hobbies that replace the negative ones that they used to participate in. 
Dual Diagnosis
Many people with a substance use disorder are using drugs to mask symptoms of undiagnosed mental health issues. These people may use drugs spice/K2 because they believe it gives them the strength to face daily life. 
One person who was dependent on spice said, "I was in a good mood, I could talk to anyone, I was good with everyone." Unfortunately, synthetic cannabinoids made the person become "completely asocial." Most rehab facilities have teams that can evaluate whether a dual diagnosis is appropriate and address substance use and mental health issues simultaneously. 
Aftercare and Sober Living
Maintaining recovery is often a lifelong commitment. Aftercare programs are designed to provide continued support for people who have started a sober lifestyle. Aftercare can take many forms, including: 
Therapy and counseling sessions

Case management

Education

Relapse prevention therapy
How Long Does Spice Rehab Take?
It is impossible to estimate precisely how long rehab programs will take, especially for substances like spice and K2. The level of addiction seems to correlate with how long and how much of the drug was used. People with mild dependency issues may complete a rehab program in a matter of days or weeks. However, people with severe dependency may require sustained residential treatment followed by months of outpatient care. 
The best way to estimate how long rehab will take is to discuss your substance use with a rehab facility that has experience treating spice and K2 use disorders.
What Does K2 / Spice Rehab Cost?
The cost of rehab depends on a few factors, including: 
Intensity and duration of care

Quality of care

Amenities offered

Whether medical interventions or medications are required
Because synthetic cannabinoid detox is often prolonged and has frequent medical interventions, the detox period itself may cost thousands of dollars. A residential program can cost anywhere from a few thousand dollars to well over $25,000 for a 30-day stay. A 30-day outpatient program can range from $1,000 to $10,000. The best way to estimate costs is to contact an intake coordinator to discuss your specific needs and a treatment plan that would meet them. 
Does Insurance Cover Rehab?
Many insurance programs, including Medicaid and Medicare, may help with rehab costs. Rehab without insurance is possible, and some people have successfully funded their rehab using websites like GoFundMe or Kickstarter. Other options for people without access to rehab insurance include:
Government assistance programs:

Many state and local governments offer grants or scholarships to eligible citizens. Both

Oregon

and

Washington

have government websites that can help you find a rehab center

Sliding fee programs:

Many private and state-run rehab centers offer services based on a sliding fee scale in order to accommodate people from all incomes

Private pay programs:

Some people without insurance may be able to afford to pay out of pocket
Choosing a Spice/K2 Treatment Center
Synthetic cannabinoids often require an intensive rehab program that can address both physical and psychological aspects of recovery. When you are evaluating programs, there are several factors to consider:
Experience:

Ideally, you will be able to find a program that has successfully treated synthetic cannabinoid use disorders

Location:

Because K2 and spice are often available in gas stations and other stores, finding a rehab center without easy access may be a priority for you

Cost:

Rehab can be expensive. Many insurance programs can help cover the costs. Some programs offer grants, scholarships and sliding fee scales 

Methods of treatment provided:

Recovering from spice addiction can require intensive physical and psychological care. Programs that have multidisciplinary teams can address mental and physical needs during your recovery

Continuum of care:

The rehab center you choose should be able to accommodate your entire recovery, including medical detox, residential care, outpatient treatment and aftercare programs

Staff-to-patient ratio:

Facilities with low patient-to-staff ratios ensure that you have consistent access to medical professionals who can address concerns as they arise

Accreditation:

Accredited facilities have been determined by third party organization to demonstrate a high standard of care Two prominent accrediting bodies are

The Joint Commission

or

CARF International

. The Recovery Village Ridgefield is accredited by The Joint Commission
The first few days after you quit K2 or spice may be difficult. Rehab facilities like The Recovery Village Ridgefield can help make these days somewhat less uncomfortable and provide a safe environment that allows you to avoid triggers. By trusting your care to addiction professionals, you can focus on your recovery without distractions or temptations that you may face on your own. In addition, rehab teams can evaluate whether a dual diagnosis is appropriate for you and address underlying mental health issues.
Key Points: Understanding K2/Spice Addiction Treatment
Key points to remember about spice addiction treatment include:
Spice/K2 is a synthetic, unregulated cannabinoid that has unpredictable and often dangerous side effects.

Many people who use synthetic cannabinoids believe that these drugs are safer than marijuana and less addictive. This is untrue, and spice use is associated with debilitating physical and psychological side effects.

Multidisciplinary treatment centers offer the safest and most reliable programs, which include medical detox, residential care, outpatient treatment and aftercare.

Finding a rehab center that can evaluate whether a dual diagnosis is appropriate can maximize positive outcomes.

Many insurance programs (including Medicaid) may help with rehab costs.
K2/spice and other synthetic cannabinoids have a high risk of addiction, and recovery can be challenging alone. If you or someone you know is struggling with a synthetic cannabinoid addiction, The Recovery Village Ridgefield is here to help. Contact us today to learn more about treatment plans that can work well for you.
Medical Disclaimer: The Recovery Village aims to improve the quality of life for people struggling with a substance use or mental health disorder with fact-based content about the nature of behavioral health conditions, treatment options and their related outcomes. We publish material that is researched, cited, edited and reviewed by licensed medical professionals. The information we provide is not intended to be a substitute for professional medical advice, diagnosis or treatment. It should not be used in place of the advice of your physician or other qualified healthcare provider.